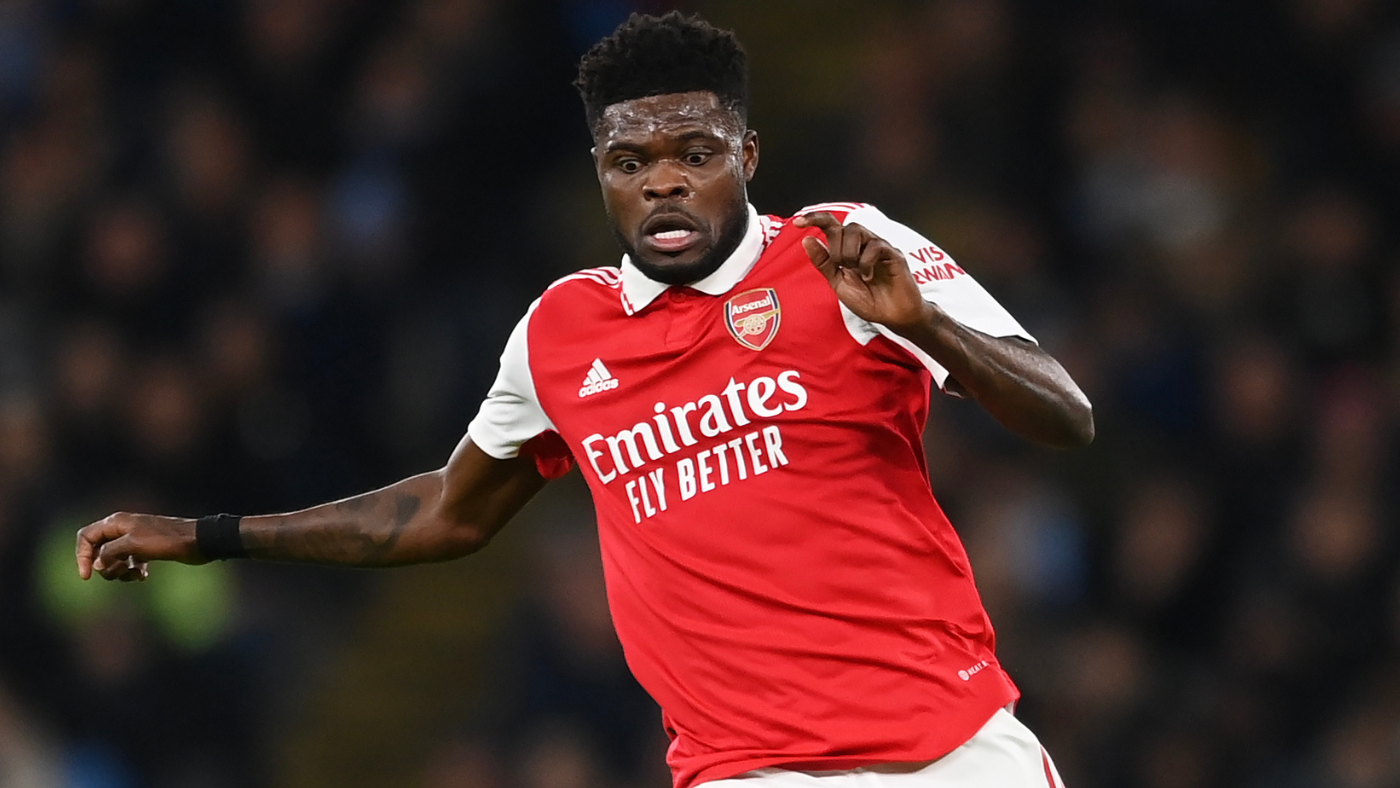 After a remarkable 2022-23 campaign, Arsenal's mission going into the summer is simple: find a way to close the gap to Manchester City. Heading into the transfer window, Mikel Arteta's side have been focused on four player profiles in particular: two midfielders (one of whom will replace the outgoing Granit Xhaka), a versatile defender who can cover multiple positions and a forward who can do similar.
Their number one target has long been Declan Rice, who would be a club record signing, but their first signing is expected to be Chelsea's Kai Havertz, for whom they have agreed a £65 million deal. Work is also underway to secure Jurrien Timber as Arteta looks to get as much of his new squad as possible signed and sealed in time for preseason. The spring months proved just how the standards are for any club that wants to compete with City but if Arsenal get this summer right they might just come closer than anyone else to reaching them. Here are the latest updates from our CBS Sports insiders and rumors from across the world:
Partey bids imminent
June 23: He may have been one of the stars of the first two-thirds of Arsenal's season but, for the right price, Thomas Partey could depart this summer. Juventus are interested in his services but the most concrete interest is emerging from Saudi Arabia, where CBS Sports revealed on June 20 that three clubs — Al Ahli, Al Nassr and Al Khaleej — are targeting the Ghana international. The interest of the latter two is accelerating quickly and CBS Sports can reveal that Al Khaleej are readying a loan offer that would come with an obligation to buy.
More tempting for Arsenal, however, would be the proposal being put together by Al Nassr, one of four clubs owned by Saudi Arabia's Public Investment Fund (PIF). They are prepared to offer a €30 million transfer fee in addition to a €10 million net salary for Partey. Ultimately the swing factor will be the player himself, and so far the 30 year old has offered no indication as to whether he would be prepared to make the move to the kingdom. 
Rice rivalry
June 22: Arsenal have long been viewed as the favorites to get West Ham captain Declan Rice, who favors a move that allows him and his young family to stay in London and which would make him the cornerstone of a team that hopes to contend for Premier League and Champions League glory. Interest from Manchester City could yet prove to be a complicating factor however, if any team can convince Rice that they offer him a better chance of silverware it would be the one that has just beaten the Gunners to the English title.
However City are yet to submit an offer for Rice. Arsenal have made two and although a deal worth an initial £75 million with a further £15 million in add ons was swiftly rejected there has so far been no indication that the player's preference has changed. Ultimately West Ham are prepared to play for time, as CBS Sports revealed they would after the Europa Conference League final. Arsenal remain firmly in the mix.
Havertz on the move
June 22: Arsenal's first signing likely won't be Rice however with Kai Havertz's arrival from Chelsea due to be finalised by the end of the week, a medical taking place while the German international is on vacation. He may have struggled for form since leaving Bayer Leverkusen three years ago but that has not stopped Chelsea from demanding a high price indeed to part ways, Arsenal committing to a deal worth £65 million for the 24 year old.
Havertz arrives with all sorts of questions over him, ones which we break down in detail here, not least whether he will be the man to replace Granit Xhaka in Arteta's midfield trio. He would certainly offer the penalty box entries that that role demands but he could complicate Arsenal's off-ball defensive structure.