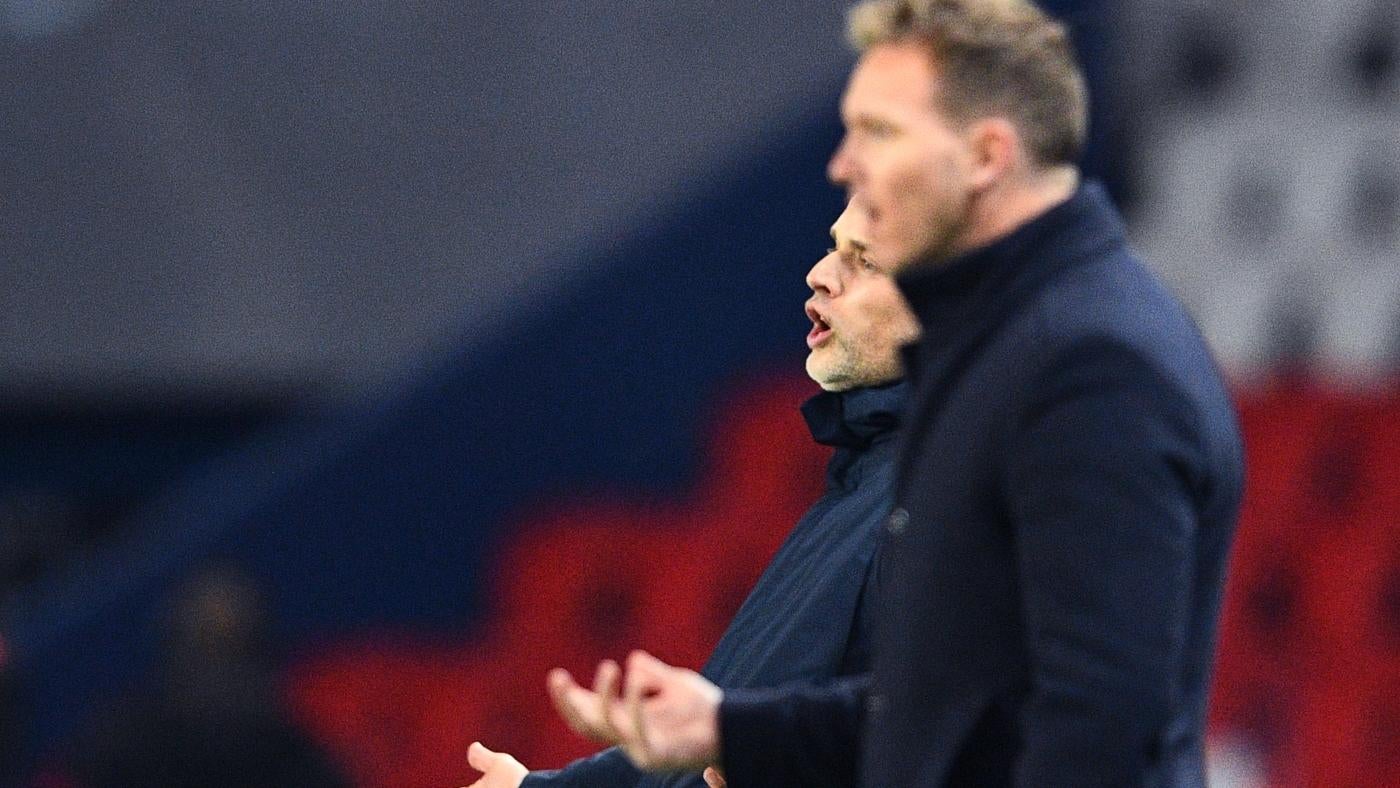 Time waits for no one in soccer, especially at Bayern Munich where manager Julian Nagelsmann has been sacked despite having led the team to the last eight of the Champions League. Nagelsmann will be replaced by former Chelsea manager Thomas Tuchel, per Romano, as Bayern want to improve their league standing while also aiming to compete for a Champions League title. Assistant coaches Dino Toppmoller, Benjamin Gluck, and Xaver Zembrod have also been released.
CBS Sports has a brand new daily soccer podcast, covering everything you need to know about the beautiful game. Make sure to give House of Champions a follow for coverage of the biggest games, stories, transfer news with Fabrizio Romano, and everything else going on in the world's most popular sport.
The 35-year-old Nagelsmann had only been at Bayern Munich since 2021 after signing a pre-contract agreement from RB Leipzig but a loss to Bayer Leverkusen before the international break was the final straw. Nagelsmann likely won't be out of a job for long if he wants to get back into management with clubs like Tottenham likely to be on the look out for a manager this summer but his time with Bayern has come to an end for now.
"After the World Cup, we have played less successfully and less attractively. The big fluctuations in performance have cast doubt on our goals for this season, but also our goals for the future. That is why we have acted now," club CEO Oliver Khan said. "Personally and on behalf of FC Bayern, I would like to thank Julian and his coaching team, and wish everyone the best of luck for the future."
While Khan doesn't hold any blows, it shows how high the club's standards are. They're standards that Tuchel can succeed at but it certainly makes you wonder if a new manager may be brought in if they don't win the Bundesliga this season, which would be their 11th title in a row. Tuchel has signed a contract until June of 2025 and will take training starting Monday.
Bayern are currently one point behind their rivals Borussia Dortmund and coincidently enough, Tuchel's first match will be against that same Dortmund side that he used to manage.
Bayern have struggled with injuries this season but with seven draws and three losses in league play, results haven't been good enough for Nagelsmann to hang on with a proven winner like Tuchel around. While Tuchel was let go by Chelsea, given the team's results without him, it's clear that his impact on their performances was large and he has a Champions League title to show for it. Now with an international break to prepare for a big match, Tuchel is back in the pressure cooker as Bayern are now on their fifth manager in five years so results are expected immediately.