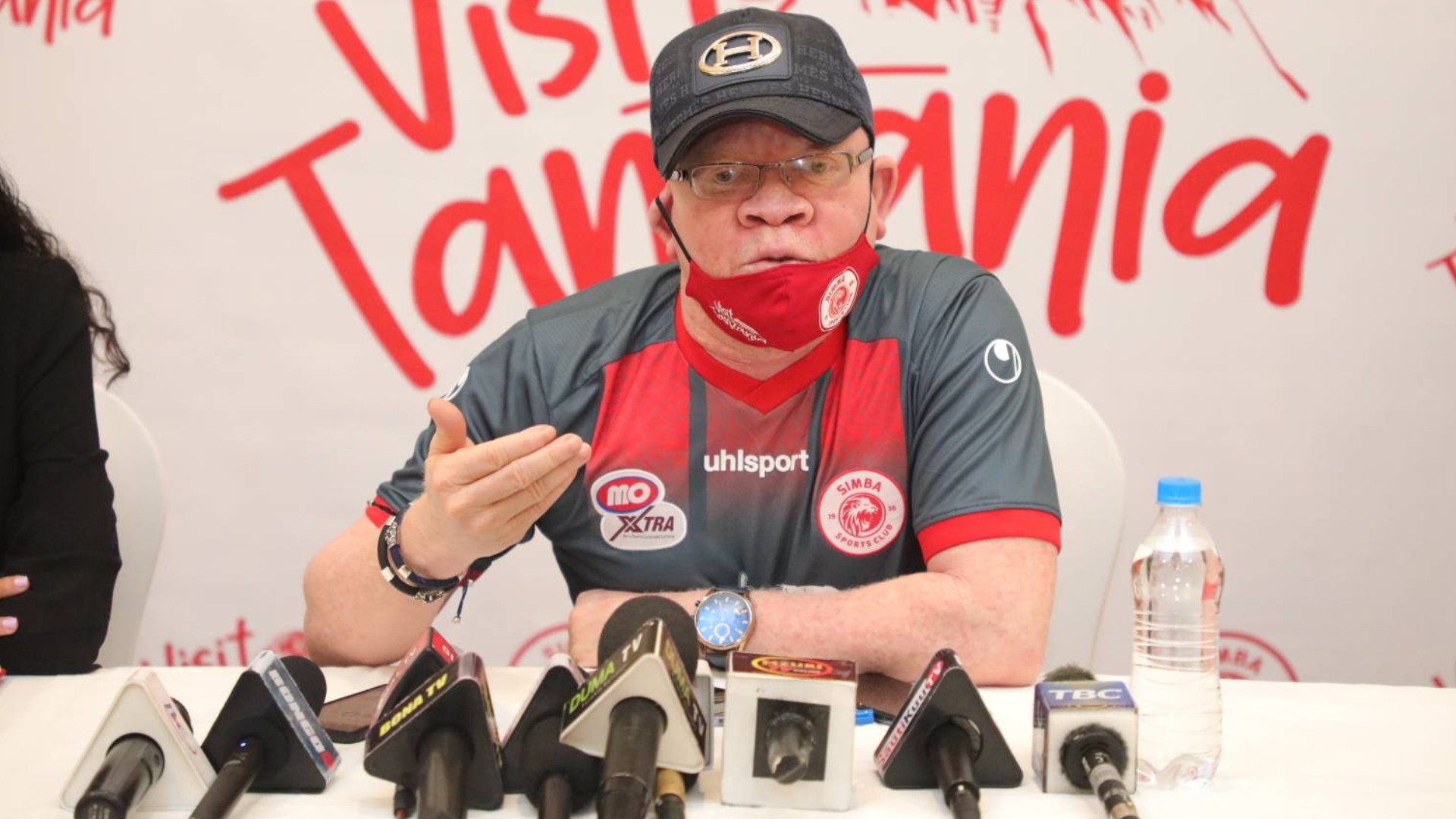 The outspoken official claims the African body will complain if they don't see the Msimbazi giants in Champions League next season
Simba SC spokesperson Haji Manara has sensationally claimed Caf will be surprised to miss the name of the club as Tanzania's flag bearers in Champions League for next season and will also launch investigations to find out how their rivals Yanga SC won the Mainland Premier League title if they do.
The Msimbazi giants have been the country's flag bearers in the competition for the past three seasons and they will get another chance to compete in the competition again if they win the 2020-21 top-flight crown.
This season, Simba's fairytale run was ended at the quarter-final stage after they lost 4-3 on aggregate to Kaizer Chiefs of South Africa, losing the quarter-final first leg match 4-0 away at FNB Stadium before winning the return leg 3-0 at Benjamin Mkapa Stadium.
Following their exit from the competition, Manara said they have thrown all their focus on retaining the title as well as the domestic cup, insisting if they don't get the ticket to Champions League then "Caf will investigate to find out how our rivals Yanga won the title".
"It is very clear the champions of the league are known, and they all resemble one team and that is Simba, even Caf have already known it is Simba, who win the title and are fond of us now," Manara said in a post on his social media pages.
"But if by any chance it happens that our rivals Yanga have been crowned champions, then Caf might and Fifa will form a committee to investigate how it happened, so they know how they won the league and where was Simba.
"So guys, as long as Simba are around and existing, they will continue to win the league for many years to come, and we will continue to beat teams in the league until they give us respect."
Manara further said their focus is to make sure they retain the title because they are the best team in Tanzania.
"It is our target to make sure we retain the title, we don't have any focus now," Manara continued.
"The focus is on winning the title again, by any means and by considering the good squad that we have.
"We will fight for the title this season and also for the many years to come, and all teams should be aware that Simba is not ready to relinquish the title any time soon."
Simba and Yanga are currently tied on 61 points on the 18-team table but the former have played four matches fewer, while Azam FC are third with 60 points from 30 matches.