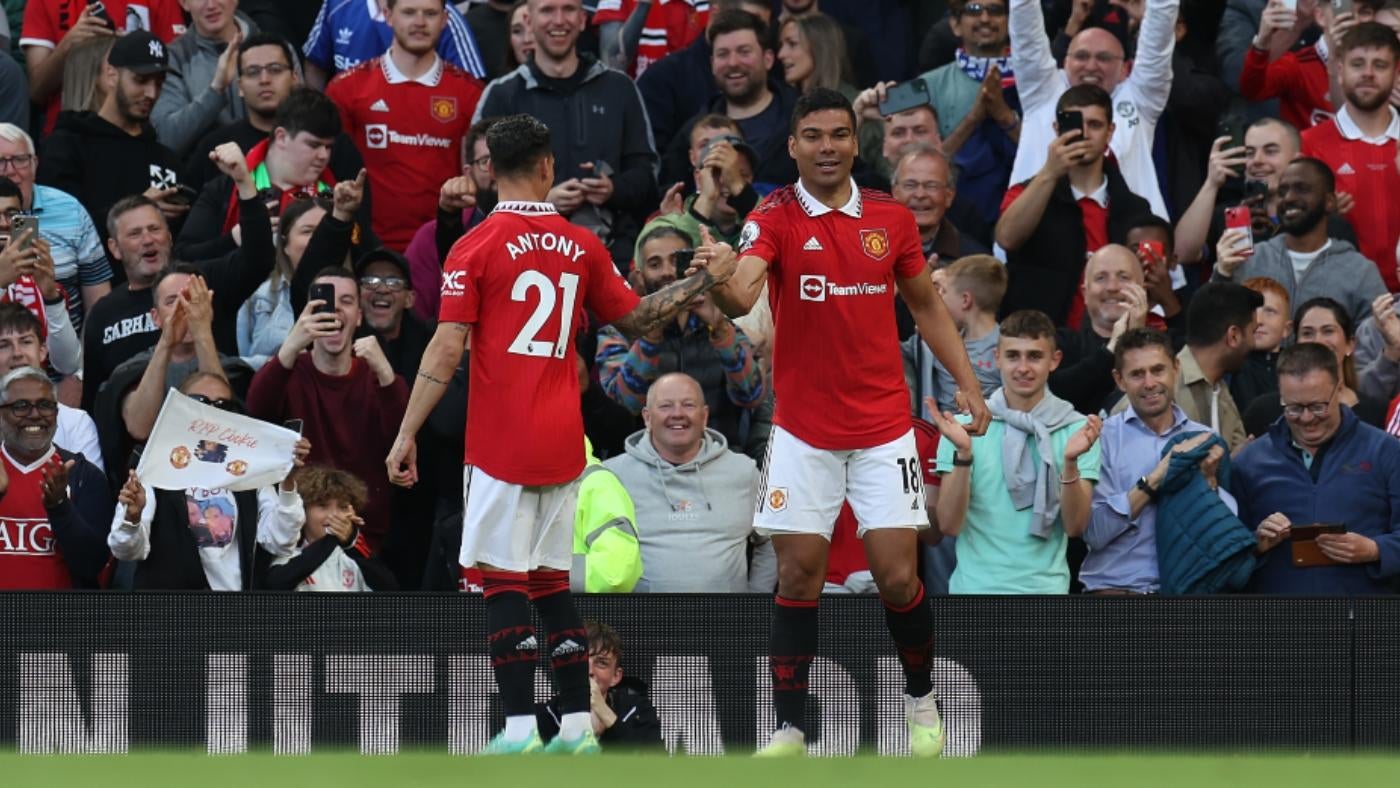 Nine months after that iconic message to Manchester United — 4-0 down to Brentford, he told his representatives to let his prospective new club know, "I'll fix it." Casemiro proved to be as good as his word. A seat at the table among Europe's elite might never have felt further away than it did on that disastrous August afternoon but, in no small part down to the Brazilian's force of will, Manchester United find themselves back in the Champions League again.
Add at least one domestic cup into the mix — though it should be said that on much of the evidence from this night, they could well be mowed down by Manchester City in next weekend's FA Cup Final — and this has proven to be an impressive first season for Erik ten Hag. That may not have been the case had it not been for a transfer that, at the time, seemed to reek of financial unseriousness at Old Trafford. They were dropping £70 million on a player who turned 31 in February, who might easily struggle to motivate himself having won everything there is to win at club level several times over.
Even in the hazy afterglow of the goal and decisive pass that delivered this 4-1 win over Chelsea that guaranteed a top-four finish, you would not exactly praise United for their deal-making acumen in Casemiro's case. This could well end up being his best season in a red shirt; suspensions alone have cost him seven league games. It will not be long until they are paying the Brazilian £350,000 a week for post-prime performances on a contract that runs until 2026. It might only be as that deal is approaching its final months that ten Hag's charges are really capable of putting together a sustained title challenge. 
To have ever had a chance of doing that, though, they needed to become a club whose attraction to the best and brightest extended beyond extravagant wages. That requires Champions League football at the very minimum. They now have that to offer and midfield targets such as Mason Mount will doubtless be invigorated by the prospect of lining up alongside Casemiro under the Old Trafford lights.
After all, from the EFL Cup final to the win over Manchester City, he has tended to deliver in the biggest moments. He did so Thursday, aided by the shrewd blocking of Victor Lindelof, he drove into the penalty area to head home the free kick of Christian Eriksen, another veteran signing of this summer who has sped United up on their journey up a mountain even though he may not be around if and when they reach the summit. Casemiro's best moment was to come just before the break. Driving into the space where his Chelsea counterpart in defensive midfield ought to have been, the veteran gestured to pass one way only to clip a pass in the opposite direction for Jadon Sancho. With the precision of his Borussia Dortmund days, Sancho rolled the ball to the back post and Anthony Martial slotted home.
It might just have taken Casemiro putting it on a plate for any of his forwards to score in the first half. Even after Bruno Fernandes' second-half penalty and a Marcus Rashford tap-in earned the Red Devils their joint-biggest win of the Premier League season, United find themselves with by far the lowest goal return of the top six. It isn't just the 27 fewer than Arsenal, 38 fewer than City but 11 fewer than a Newcastle side whose rise has been built on a belligerent defense.
Some of that might be explained by a few off-shooting seasons by most not named Rashford this season. His all-time heater of a run in the winter months was counterbalanced by the likes of Wout Weghorst, Bruno Fernandes and Antony not really getting the returns their expected goals would suggest they might. That might change but what United need most of all is a center forward who can get a high volume of good-quality shots. Arsenal have four players who have taken more than 45 shots from inside the penalty area this season. Only Rashford has hit that number for United. A team with any hope of competing in the Champions League next season can't end a league campaign with only one player in double figures for the season.
Still, it could be worse. They could be Chelsea. Frank Lampard has turned a can't-lose interim job into a bonfire for his managerial prospects. Watching from afar Mauricio Pochettino will have learned little new: Kai Havertz still can't finish, Mykhailo Mudryk would really benefit from a first touch, any minor setback will prompt these players to implode inwards. At least there is a cherry on top of the primordial black hole that was this performance, Joao Felix's late goal meaning that Chelsea go into the final day with their fate in their hands as they collectively battle to outscore Erling Haaland. They have 37. He has 36. That's half a billion well spent.
It is altogether more to worry about than Manchester United will have when they face Fulham on Sunday, their season's mission accomplished. Thank goodness Casemiro answered the call.