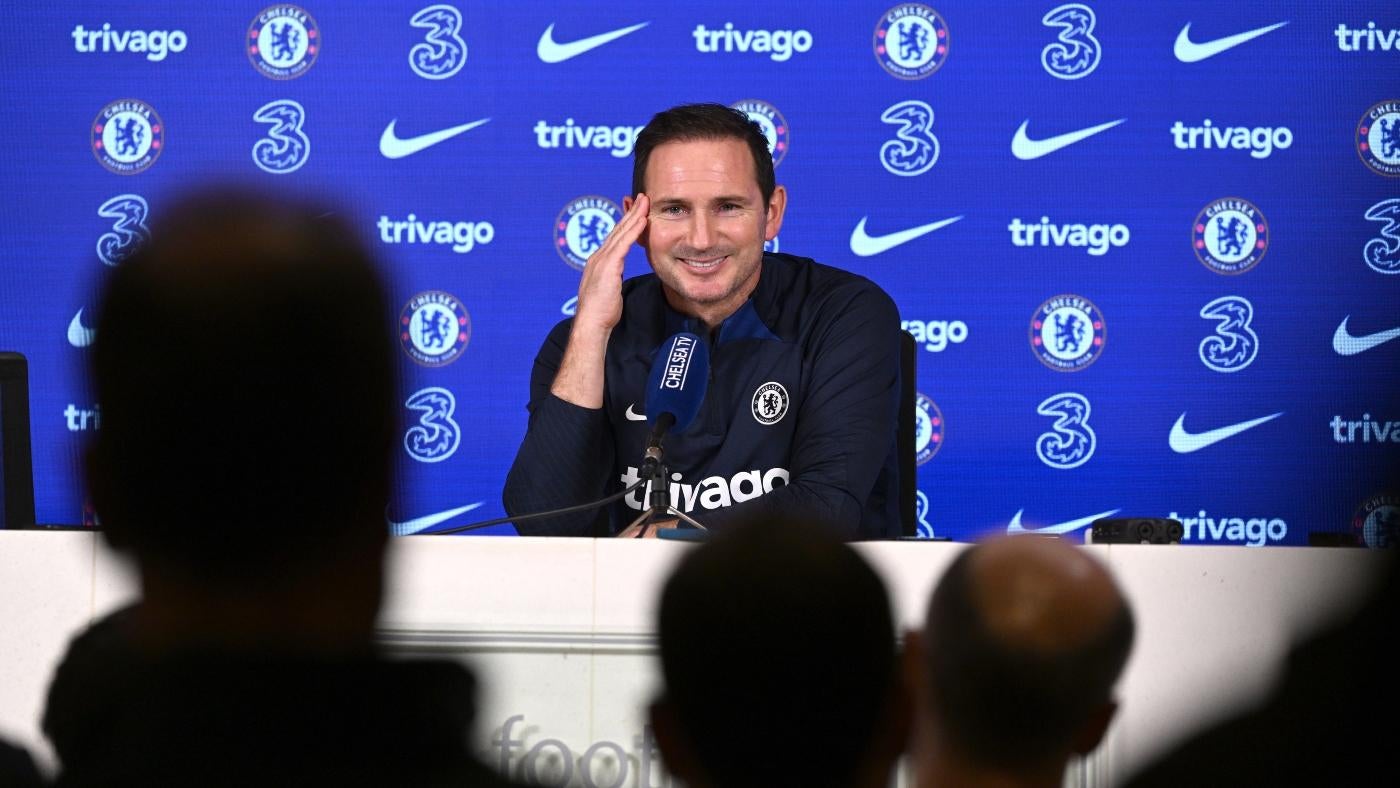 As was widely noted in the hours after news first broke of his return, hiring Frank Lampard was the least egregiously bad move Chelsea could have made given the circumstances they had put themselves in. A complete novice of a head coach in Bruno Saltor gave every impression in his media appearances that he would find the prospect of leading a team out at the Santiago Bernabeu to be about as pleasurable as carrying out open heart surgery on himself. Rushing to get a permanent replacement in by Tuesday ran the risk of repeating the mistakes made in the minutes after Thomas Tuchel was sacked.
Handing Graham Potter's reigns to Lampard can win over a mutinous fanbase and at least ensures that the coaching staff that will face Real Madrid next week are not complete Champions League novices. It might even have some supporters, players and staff dreaming that this season can end in the same baffling fashion as it did 11 years ago with a caretaker manager lifting the European Cup to the heavens. Stranger things have happened this season, not least Todd Boehly and Behdad Eghbali committing €100 million to Mykhailo Mudryk.
Lampard might be the right choice for the current circumstances, the issue at hand for Chelsea is how on earth they have got to a step where their logical next one is to appoint a manager who a few months ago was ushering Everton towards the River Styx? The root of so much chaos can be traced back to the decision to sack Thomas Tuchel in September; ownership may have phrased that as a carefully considered response but had they not signed Pierre-Emerick Aubameyang for their soon-to-be departed head coach a few days earlier?
Ever since there has been an impulsiveness to the way in which Chelsea manage themselves. The proliferation of sporting executives and forwards whose best position is to the left of the central striker they haven't got around to buying yet suggests a hierarchy that haven't learned when to say enough. In January, the Blues shrewdly identified a loophole that allowed them to amortize the cost of signings over contracts of seven or eight years, a trick that works superbly if you're cutting the cost of signing building blocks such as Enzo Fernandez and Benoit Badiashile. It may be a less shrewd idea to tie yourself up to the best part of a decade of trying to see if Mudryk, Noni Madueke and David Datro Fofana work.
CBS Sports has a brand new soccer podcast, covering everything you need to know about the beautiful game. Make sure to give House of Champions a follow for coverage of the biggest games, stories, transfer news with Fabrizio Romano, and everything else going on in the world's most popular sport.
Having handed Potter an unwieldy squad, Chelsea felt unable to stand by him as supporters turned. Yet again their sacking betrayed a spontaneity that does not tend to lead to shrewd decision-making. Having indicated on Sunday morning that they were standing by their man, a statement confirming his sacking arrived 12 hours later. Potter would go but most of his staff would stay behind to ease Bruno's burden.
Five days later it remains unclear what has happened to them with Lampard allowed to bring in his own staff, a group including another Chelsea great in Ashley Cole, for his temporary gig. The club's statement offered no clarity over Bruno's future role after he manfully stepped into the breach.
If anyone connected with Chelsea has cause to toast this chaotic week it is Lampard, handed a chance to resurrect his managerial reputation that he could scarcely have got elsewhere. Over his near year in charge, seven teams accrued fewer Premier League points than Everton's 35. Six of them were either relegated or promoted. The other, Southampton, played two fewer games on their way to 34 points.
"It's a pretty easy decision to make, this is my club," said Lampard in his introductory press conference. "I've been on a different path since I left Chelsea but to come back at time where the club have asked me to come and take the role, that's the most important thing, but also with the belief that I can come and help the cause in this period until the end of the season. 
"I'm confident in myself, have a good understanding of the squad, of course I've worked with a lot of them before, but also the training ground, the stadium, the fans, what Chelsea fans want and I'll do my utmost in this period to give them what they want with my own hard work."
For Lampard what follows next is a free hit. The bar has been set so low that finding a coherent XI would constitute progress (though it is hardly a given that any manager could do so with such a mismatched squad). Real Madrid might be strong favorites for the quarterfinal but the reigning European champions have hardly looked irresistible this season; if N'Golo Kante can stay fit then there is no reason to assume that Carlo Ancelotti's veteran midfield will overrun Chelsea as easily as they did Liverpool.
Achieve the improbable by beating Madrid and a man who is rarely short on high-profile backers could well find that the Premier League boardroom doors that looked closed to him a few short months ago could well open up. In the space of a few weeks, Lampard could find himself back on the right track. It will take much longer for Boehly and Eghbali to be able to claim with conviction that they have learned from the mistakes that have got them to this place.