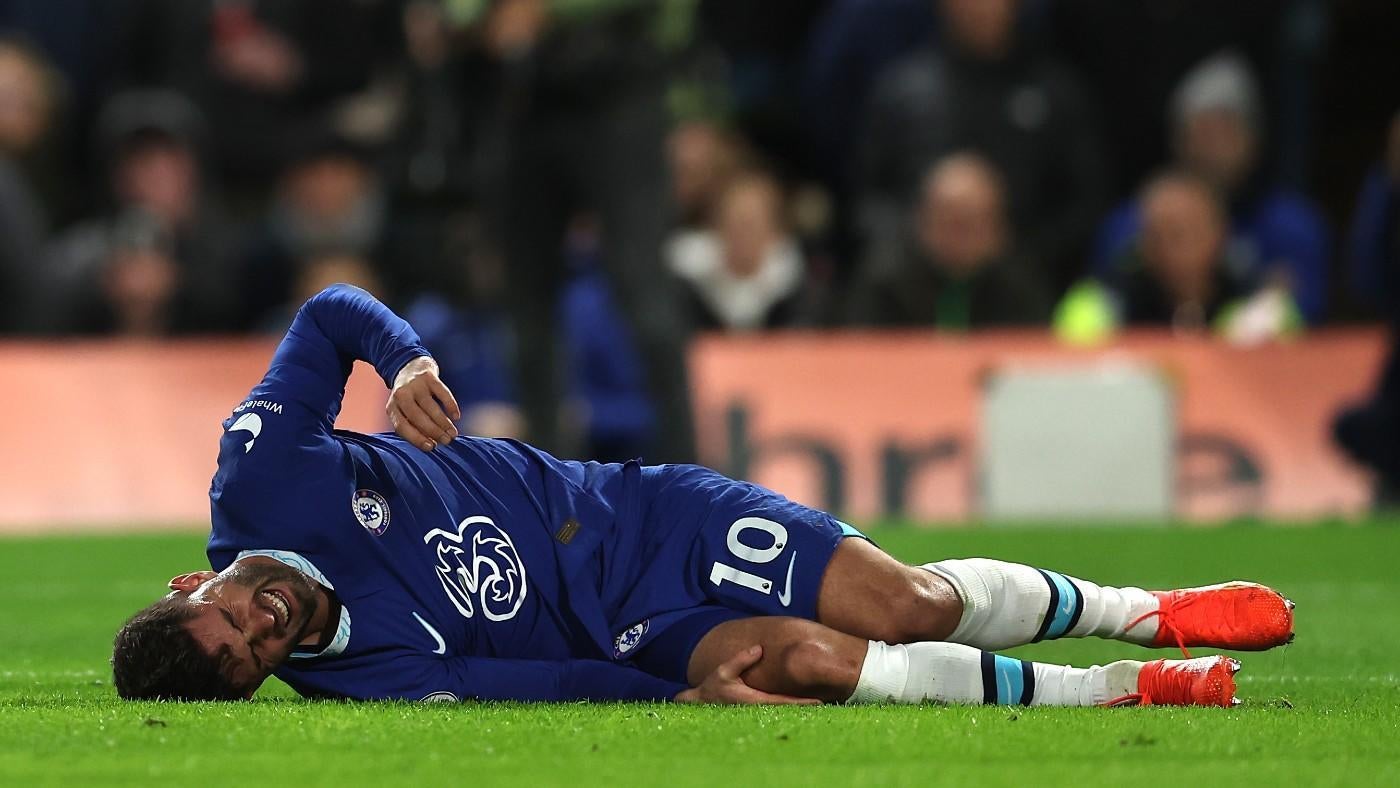 Just when things were going right for Christian Pulisic, he suffered a setback in what has been a tough season for the American forward. Pulisic was starting his third straight game in Chelsea's 1-0 loss to Manchester City on Thursday but he was withdrawn only 23 minutes into the match after getting injured on a tackle from John Stones while shooting. 
Chelsea manager Graham Potter has revealed that this injury will require Pulisic to miss time. 
"Christian just opened up his knee in the game the other day, so we're still analyzing it. It's going to be weeks, I would say," Potter said ahead of Chelsea's FA Cup tie with Manchester City on Sunday, which they also lost but by a 4-0 score.
CBS Sports has a brand new daily soccer podcast, covering everything you need to know about the beautiful game. Make sure to give House of Champions a follow for coverage of the biggest games, stories, transfer news with Fabrizio Romano, and everything else going on in the world's most popular sport.
Pulisic seemed to be easing back into Chelsea's plans following a strong World Cup with the United States so this latest setback is an unfortunate one as he is expected to miss weeks. It also comes at a terrible time for Chelsea with Potter's injury list growing longer than the list of players who are available on each matchday. Raheem Sterling tweaked his hamstring in the same match and doesn't have an estimated time to return. With Pierre Emerick-Aubameyang not being able to contribute and Armando Broja also being injured, Chelsea are left with bare bones in attack.
Ben Chilwell and Reece James are also injured leaving all of the creative and goal-scoring pressure on Kai Havertz, Mason Mount, and Conor Gallagher. It is a chance for Hakim Zyiech to save his Chelsea future after a strong World Cup with Morocco but it doesn't get much worse than this for Potter.
Chelsea are already on the outside looking in at the top four and have only won one of their last five matches. Just when it seemed like things were turning around for Pulisic and the club, they've taken another hit but this one may be a critical one as they've fallen all the way to 10th place, 10 points behind Manchester United in fourth. It will be a test of patience for new owner Todd Bohley especially after the fans made sure they were heard following the second City loss.
The away end at the Etihad Stadium sang for former owner Roman Abramovich and manager Thomas Tuchel as displeasure is growing by the day with the performance of the Blues.
As for Pulisic, this timetable for a return in weeks probably does not put him in any danger for being called up to the United States men's national team's matches in March, but it's worth keeping on eye on with Concacaf Nations League action two months away.