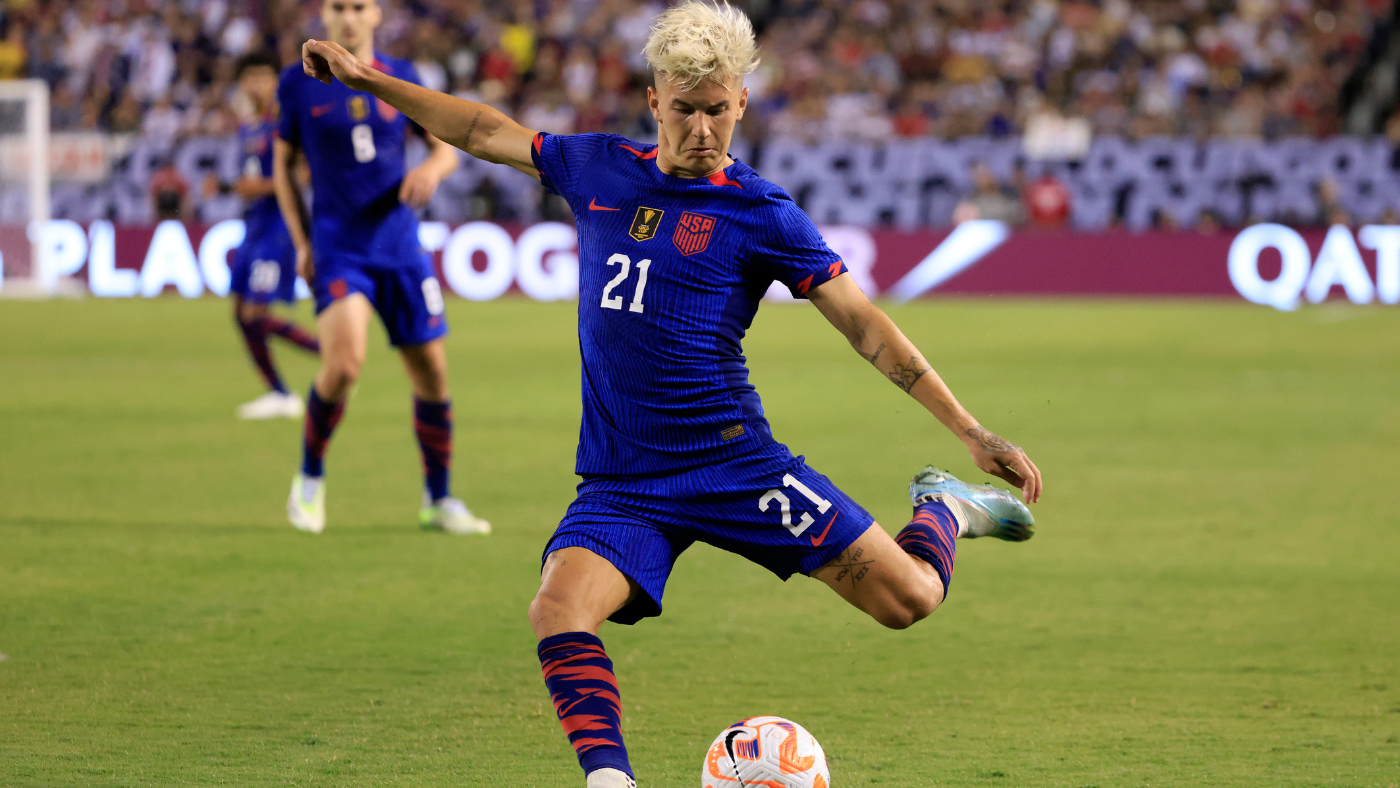 The Concacaf Gold Cup is underway as 16 teams take part in the tournament. The United States men's national team kicked things off on Saturday, July 24 against Jamaica with a 1-1 draw. Everyone is looking to unseat the USMNT who have won three consecutive Concacaf tournaments, while Mexico are on yet another head coach after moving on from Deigo Cocca after finishing third in Nations League. Even Jamaica are continuing their recruitment of dual nationals to ensure that they have the best available chance at winning. Their latest recruit is Demari Gray of Everton but stuck in Group A with the United States, will it be enough?
Concacaf teams like Haiti and Cuba will even have chances to make noise in their group while Qatar are again an invited nation to the tournament. The group stage will run until July 4 followed by the quarterfinals from July 8-9, semifinals on July 12 and the final on July 16.
USMNT schedule and scores
All times Eastern, all matches are available on fuboTV and FS1
Saturday, June 24
United States 1, Jamaica 1
Wednesday, June 28
Saint Kitts and Nevis 0, United States 6
Sunday, July 2
United States vs. Trinidad and Tobago
Gold Cup group stage schedule and scores
Sunday, June 25
Trinidad and Tobago 3, Saint Kitts and Neves 0
Haiti 2, Qatar 1
Mexico 4, Honduras 0
Monday, June 26
El Salvador 0, Martinique 2
Costa Rica 1, Panama 2
Tuesday, June 27
Canada 2, Guadeloupepe 2
Guatemala 1, Cuba 0
Wednesday, June 28
Jamaica 4, Trinidad and Tobago 1
Thursday, June 29
Qatar vs. Honduras, 7:45 p.m.
Haiti vs. Mexico, 10 p.m.
Friday, June 30
Martinique vs. Panama, 6:30 p.m.
El Salvador vs. Costa Rica, 8:30 p.m.
Saturday, July 1
Cuba vs. Guadeloupe, 7:30 p.m.
Guatemala vs. Canada, 9:30 p.m.
Sunday, July 2
Jamaica vs. Saint Kitts and Nevis, 7 p.m.
Honduras vs. Haiti, 9 p.m.
Mexico vs. Qatar, 9 p.m.
Tuesday, July 4
Guadeloupe vs. Guatamala, 6:30 p.m.
Canada vs. Cuba, 6:30 p.m.
Costa Rica vs. Martinique, 8:30 p.m.
Panama vs. El Salvador, 8:30 p.m.
Gold Cup Standings
1

USMNT

2

1

1

0

7

1

6

4

2

Jamaica

2

1

1

0

5

2

3

4

3

Trinidad and Tobago

2

1

0

1

4

4

0

3

4

Saint Kitts and Nevis

2

0

0

2

0

9

-9

0
1

Mexico

1

1

0

0

4

0

4

3

2

Haiti

1

1

0

0

2

1

1

3

3

Qatar

1

0

0

1

1

2

-1

0

4

Honduras

1

0

0

1

0

4

-4

0
1

Panama

1

1

0

0

2

1

1

3

2

Martinique

1

0

0

0

2

1

1

3

3

El Salvador

1

0

0

1

1

2

-1

0

4

Costa Rica

1

0

0

1

1

2

-1

0
1

Guatemala

1

1

0

0

1

0

1

3

2

Canada

1

0

1

0

2

2

0

1

3

Guadeloupe

1

0

1

0

2

2

0

1

4

Cuba

1

0

0

1

0

1

-1

0