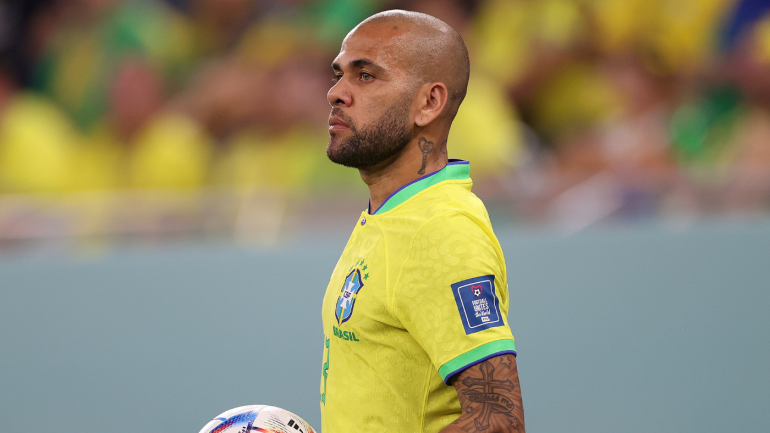 Getty Images
Dani Alves presented himself for detainment in Catalonia's Les Corts police station on Friday regarding allegations that he sexually assaulted a woman at a nightclub in Barcelona towards the end of 2022.
The Brazil international is now to be questioned by a judge according to a spokesperson for the regional Catalan police force Mossos d'Esquadra.
Alves, 39, currently plays for Pumas UNAM after a storied career which has included two spells with Barca, as well as Paris Saint-Germain, Juventus, and Sevilla stints.
According to police, the Catalan authorities received a complaint regarding Alves on Jan. 2 from a woman who claimed that he had behaved inappropriately and touched her at popular Barcelona nightclub Sutton on the night of Dec. 30-31.
"I was there, at that place, with more people having fun," Alves told Antena 3 earlier this month. "Everybody knows I love to dance. Having a good time but without invading the space of others."
Alves, who was on holiday post-FIFA 2022 World Cup in Qatar, has denied all wrongdoing and claimed that he has "never seen" his accuser before.
Earlier this month, a Barcelona court confirmed that it had opened an investigation into "an alleged crime of sexual assault" which was the "result of a complaint filed by a woman against a soccer player."
Model Joana Sanz has publicly stated her support for her partner Alves as he made his statement against the allegations.