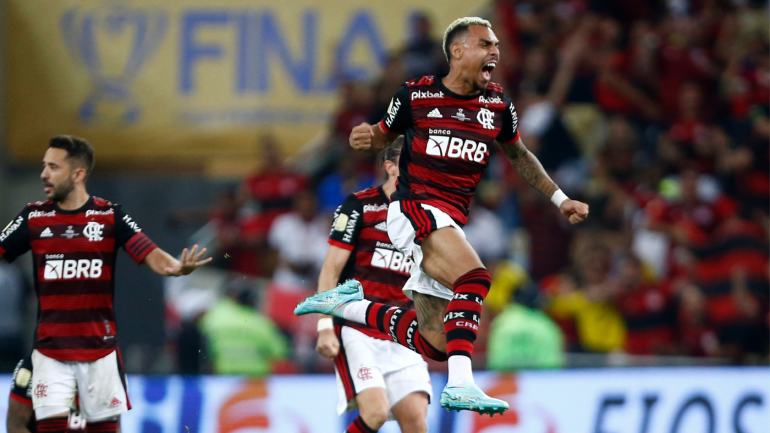 Getty Images
The 2022 FIFA Club World Cup has reached the semifinals, when the world's biggest teams enter the fray. The tournament is one of the only opportunities clubs from around the world have to test themselves against the best. Al Ahly defeated Auckland City 3-0 in the opener and then progressed to a Wednesday matchup against Real Madrid after downing the Seattle Sounders 1-0. That match marked the first time that an MLS team had ever appeared in the Club World Cup.
On Tuesday Flamengo make their debut in the tournament, facing an Al Hilal side that defeated Moroccan side Wydad on penalties in the quarterfinals. You can find complete schedules, results on information on how to watch the matches below. 
How to watch
All of the games will air on FS2 and Fox Deportes. You can watch all the action live on fuboTV (Try for free).
Here's the schedule and how to watch (All times U.S./Eastern):
Semifinals
Tuesday, Feb. 7
Flamengo vs. Al Hilal, 2 p.m. on FS2 and Fox Deportes
Wednesday, Feb. 8
Real Madrid vs. Al Ahly, 2 p.m. on FS2 and Fox Deportes
Third-place match
Saturday, February 11
TBD vs. TBD, 10:30 a.m. on FS2 and Fox Deportes
Final
Saturday, February 11
TBD vs. TBD, 2 p.m. on FS2 and Fox Deportes
---
Results
First round
Wednesday, Feb. 1
Al Ahly 3, Auckland City 0
Second round
Saturday, Feb. 2
Wydad 1(3), Al Hilal 1(5)
Seattle Sounders 0, Al Ahly 1