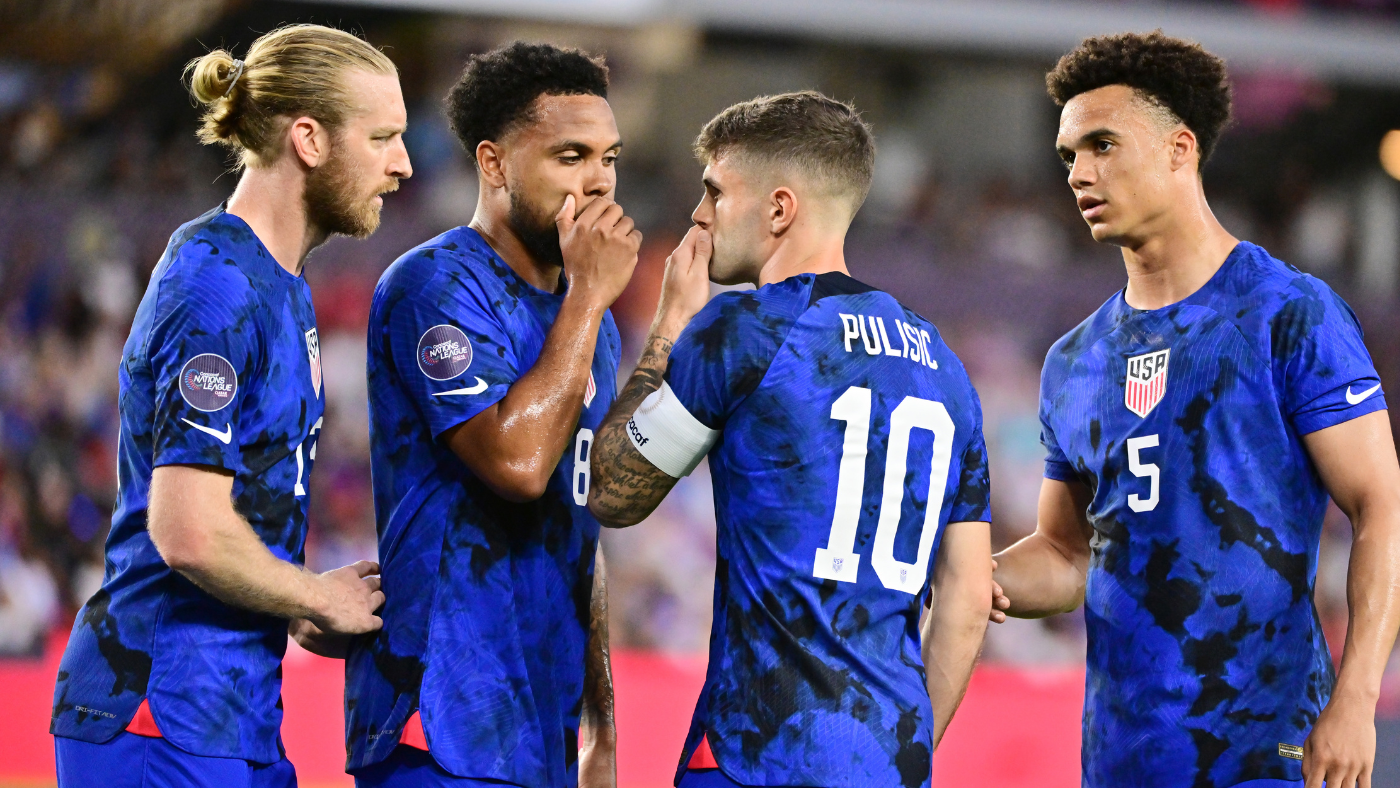 After an exciting World Cup in November when Argentina were crowned champions of, the newest FIFA men's national team rankings have dropped. While Argentina taking the top spot from Brazil, who fell to third, was expected along with France coming in second after being runners-up in the tournament, there are some interesting takeaways from the top ten which remained unchanged. Number one of all, Belgium retained their fourth place standing despite crashing out of the World Cup during the group stage. 
Speaking of the World Cup, the United States were also able to ride the momentum of making it to the round of 16 to not only become the highest-ranked Concacaf team, sitting in 13th place while Mexico are now in 15th, but they also surpassed global power Germany, another team that didn't make it out of the group stage. This isn't the highest ranking that the United States has ever garnered, far from it, as they were fourth in April of 2006 but for a nation that has fallen as low as 36th in the world rankings, staying within the top 20 following a World Cup is an important accomplishment.
Please check the opt-in box to acknowledge that you would like to subscribe.
Thanks for signing up!

Keep an eye on your inbox.

Sorry!

There was an error processing your subscription.

How FIFA ranking work
This is a good time to go into how the rankings are calculated to allow that to happen. Applying to all 211 member associations, the FIFA rankings are a points-based system that takes into account a team's average number of points gained in the last 12 months along with including an average of the previous 36 months.
Listen below and follow In Soccer We Trust: A CBS Sports Soccer Podcast where your three favorite former USMNT players cover everything you could possibly want to know about the beautiful game in the United States.  
A higher weight is given to competitive matches than friendlies while the strength of the team that is being faced also is taken into account. Because of this, UEFA Nations League matches gives non-European powers fewer quality chances to make up ground in FIFA rankings outside of tournaments like the World Cup. All tournaments also aren't created equal as Comenbol and UEFA's inter-federation affairs provide a higher quality opposition (according to FIFA rankings) than some of their counterparts around the World.
Getting into risers and fallers, AFCON saw some moves with the Central African Republic making the biggest jump by gaining 10 points to rise into 122nd place on the heels of defeating Madagascar twice. Nambia and The Gambia both also rose seven and six places respectively. On the falling side, Cameroon fell nine places while Morocco's dream World Cup Run sees them to 11th place within touching distance of knocking Spain out of the top 10.
Top 15 FIFA nations
1

Argentina

1840.93

2

France

1838.45

3

Brazil

1834.21

4

Belgium

1834.21

5

England

1792.53

6

Netherlands

1731.23

7

Croatia

1731.23

8

Italy

1713.66

9

Portugal

1707.22

10

Spain

1682.85

11

Morocco

1677.79

12

Switzerland

1664.24

13

United States

1653.77

14

Germany

1647.42

15

Mexico

1631.87
Find the full FIFA rankings here.
FIFA's rankings are updated monthly so as the United States battles for retaining their Concacaf Nations league crown, facing Mexico could be enough to draw them closer to Switzerland in 12th place if things break their way. While the United States will already be a pot one team at the 2026 World Cup due to being a host nation, climbing as high as possible is always a nice reflection of continued success.