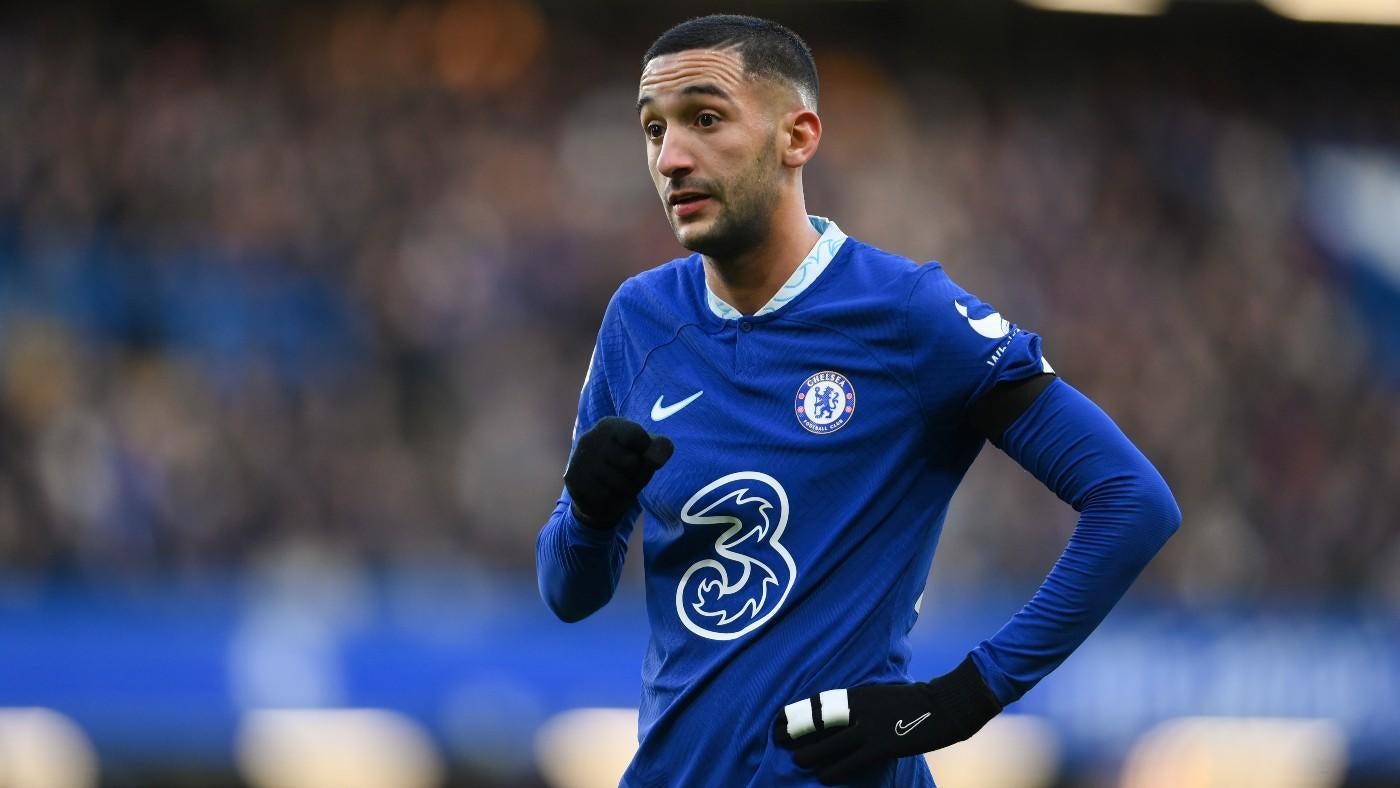 Paris Saint-Germain have left it late this winter transfer window but are pushing to do two late pieces of incoming business with Hakim Ziyech and Milan Skriniar. The Inter Milan defender has been a target since last summer so Les Parisiens' interest is nothing new, but the Chelsea man's reportedly imminent arrival has come unexpectedly.
PSG's performances and results have suffered since the FIFA 2022 World Cup break with a 1-1 draw at home to Stade de Reims on Sunday the latest disappointing display by Christophe Galtier's men. Kylian Mbappe, Lionel Messi and Neymar's collective form is well below par at present with Marco Verratti now suspended domestically having just returned from injury.
Creativity is limited with Renato Sanches and Carlos Soler struggling to contribute in any meaningful way on a consistent basis which partly explains the interest in Ziyech. There is also the tactical aspect of it with Galtier now toying with switching to a flat 4-4-2 despite having started the campaign in a 3-4-3.
Part of the reason for that is necessity with defenders Marquinhos and Sergio Ramos suddenly out of form and Presnel Kimpembe injured. Danilo Pereira has offered a makeshift solution in central defense at times but PSG have been shorthanded there pretty this entire term.
Pablo Sarabia's departure to Wolverhampton Wanderers opened up an attacking berth where the Ligue 1 leaders were looking at Olympique Lyonnais' Rayan Cherki to fill. Goalkeeper Keylor Navas could potentially join Nottingham Forest in another move which could free up the funds needed to make the moves for Skriniar and Ziyech.
Ziyech has been identified as a short-term solution on at least a loan deal until the end of the season as PSG and Chelsea continue to negotiate the finer points of the deal. The moves also have the potential to change PSG's fortunes over the second half of the campaign and they prepare for the return of UEFA Champions League action, where they've got Bayern Munich next month in the round of 16. 
Skriniar could technically enable Galtier to revert to his preferred 3-4-3 shape while Ziyech could alternate with Neymar as the creative hub or play a wider role if the 4-4-2 sticks. The Morocco international is not exactly a poster boy for consistency, but at his best, he could give this Parisien side the creative lift that it needs.
There have also been a number of productive loan spells at the club in recent years with Moise Kean an example of a fruitful temporary stay with some meaningful contributions. Given how Ziyech has dropped off at club level and the fact that he is now 29, there is an element of risk to this from PSG but equally Galtier will not be relying upon him as a starter.
Should these ones get signed off on by Tuesday, they have the potential to be two of the most intriguing wildcard moves made this January. Skriniar seemingly cannot get out of Inter fast enough now that terms have been agreed with PSG despite being key for the Nerazzurri and a good fit in Paris, while Ziyech could enjoy a new lease on life at Parc des Princes, having dropped down the pecking order at Stamford Bridge.
Whatever happens between now and the end of the window, the French giants are some way off of where they want to be. The fact that they are entering into last-minute business reflects that the club shares that opinion and Galtier will have precious little time to ready any new elements ahead of the return of the Champions League.