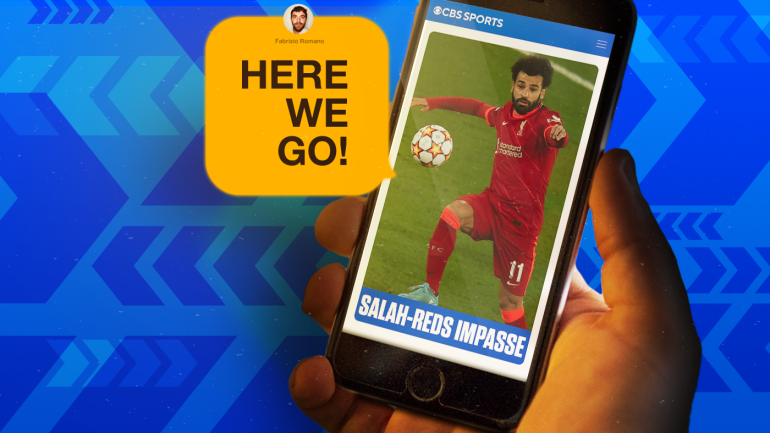 CBS Sports/Getty Images
Mohamed Salah's situation is one of the most important on the transfer market. The Liverpool star has a contract until June 30, 2023 that has been under discussion for months now. The club's management has had many direct contacts with Ramy Abbas, Salah's agent who has been taking care of the Egyptian star for years. But at the moment the negotiations are completely blocked. For now, no progress is being made because the last Liverpool proposal was deemed "inadequate" by Salah and his agent. Here's what really happened 
The last meeting between Ramy Abbas and the Liverpool board was last December. It was not a positive meeting, because the club has no intention of offering the kind of huge jump in salary that could destabilize the team's situation regarding the rest of Liverpool's players. So it's not a surprise then that on Mo Salah's side, the club's contract proposal was not approved. It's important to keep in mind that despite that, Salah wants to stay at Liverpool. He loves the club and has never denied that his priority is to be able to wear the Reds' jersey for the next few years. It is no coincidence that his performances are always excellent despite the contract saga going on for almost a year now.
In short, Liverpool would like to keep Salah and he'd like to stay. The problem is financial. Since an agreement has not been reached so far, and Liverpool's opening bid has been rejected, the club will have to make a final decision on Mo's situation. The risk is to lose Salah as a free agent in the summer of 2023, when his current contract will expire. The market is increasingly moving in a direction where the biggest stars are able to wait and then make decisions as free agents. This is the path that Lionel Messi and Kylian Mbappe have taken, which is why the club must be extremely careful.
Now it's Liverpool's turn to make the next move. Will they make an improved offer or start preparing a new era without Salah? Luis Diaz is already performing at excellent levels, but Sadio Mané and Roberto Firmino are also out of contract in June 2023. The budget must be managed in a way which is best for the club overall. Liverpool know they are facing important choices for the future. Salah loves the Premier League and does not rule out the possibility of staying there in the next few years, but Liverpool has been his priority for months. Now it is the club that will have to make a final decision.