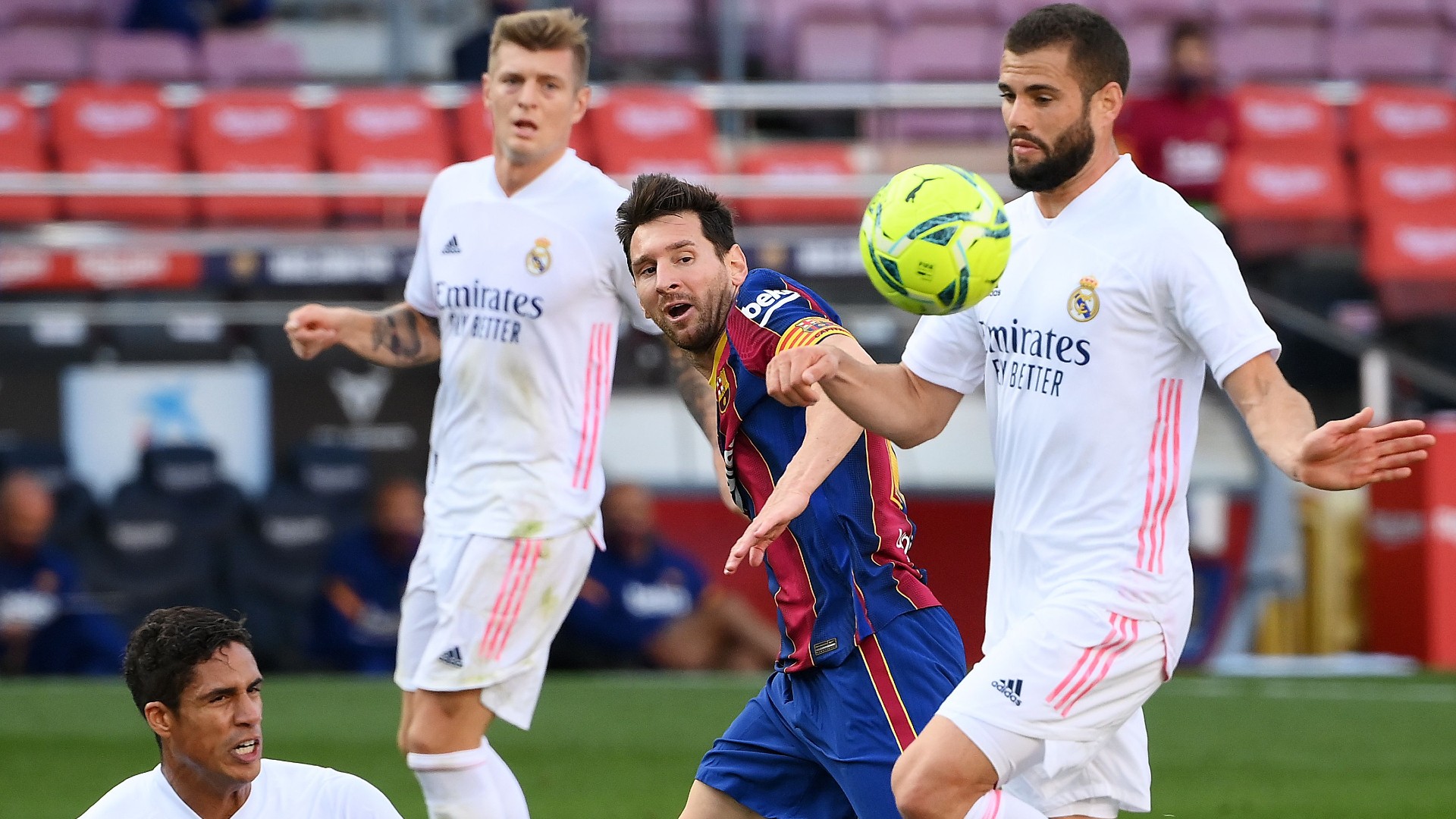 Goal tells you how to catch the action of the Spanish Primera División…
The 2020-21 La Liga season started on September 12 and set to end on May 23, 2021.
Barcelona (65 points) and Real Madrid (63) are within distance of table toppers Atletico Madrid (66) when the former duo take on each other in what is expected to be Lionel Messi's final appearance in the El Clasico on Saturday.
Diego Simeone's men, after falling to a defeat against Sevilla last weekend, take on Real Betis on Sunday night.
Here's how to catch all the action Live.
 
Contents
Where to watch or stream the La Liga
La Liga in India is available to be streamed Live on Facebook. 
La Liga fixtures
Matchday 30
| Date | Time (IST) | Match | TV Channel/stream |
| --- | --- | --- | --- |
| Apr 10 | 12:30am | Huesca 3-1 Elche | Facebook |
| Apr 10 | 5:30pm | Getafe vs Cadiz | Facebook |
| Apr 10 | 7:45pm | Athletic Club vs Alaves | Facebook |
| Apr 10 | 10pm | Eibar vs Levante | Facebook |
| Apr 11 | 12:30am | Real Madrid vs Barcelona | Facebook |
| Apr 11 | 5:30pm | Villarreal vs Osasuna | Facebook |
| Apr 11 | 7:45pm | Valencia vs Real Sociedad | Facebook |
| Apr 11 | 10pm | Valladolid vs Granada | Facebook |
| Apr 12 | 12:30am | Real Betis vs Atletico Madrid | Facebook |
| Apr 13 | 12:30am | Celta Vigo vs Sevilla | Facebook |
Matchday 33
| Date | Time (IST) | Match | TV Channel/stream |
| --- | --- | --- | --- |
| Apr 18 | 5:30pm | Real Sociedad vs Sevilla | Facebook |
| Apr 18 | 5:30pm | Osasuna vs Elche | Facebook |
| Apr 18 | 7:45pm | Alaves vs Huesca | Facebook |
| Apr 18 | 7:45pm | Atletico Madrid vs Eibar | Facebook |
| Apr 18 | 10pm | Real Betis vs Valencia | Facebook |
| Apr 18 | 10pm | Cadiz vs Celta Vigo | Facebook |
| Apr 19 | 12:30am | Levante vs Villarreal | Facebook |
| Apr 19 | 12:30am | Getafe vs Real Madrid | Facebook |
Matchday 31
| Date | Time (IST) | Match | TV Channel/stream |
| --- | --- | --- | --- |
| Apr 21 | 10:30pm | Osasuna vs Valencia | Facebook |
| Apr 21 | 10:30pm | Levante vs Sevilla | Facebook |
| Apr 21 | 11:30pm | Real Betis vs Athletic Club | Facebook |
| Apr 22 | 12:30am | Alaves vs Villarreal | Facebook |
| Apr 22 | 12:30am | Elche vs Valladolid | Facebook |
| Apr 22 | 1:30am | Cadiz vs Real Madrid | Facebook |
| Apr 22 | 10:30pm | Atletico Madrid vs Huesca | Facebook |
| Apr 23 | 12:30am | Granada vs Eibar | Facebook |
| Apr 23 | 12:30am | Real Sociedad vs Celta Vigo | Facebook |
| Apr 23 | 1:30am | Barcelona vs Getafe | Facebook |
Matchday 32
| Date | Time (IST) | Match | TV Channel/stream |
| --- | --- | --- | --- |
| Apr 24 | 5:30pm | Elche vs Levante | Facebook |
| Apr 24 | 7:45pm | Valladolid vs Cadiz | Facebook |
| Apr 24 | 10pm | Valencia vs Alaves | Facebook |
| Apr 25 | 12:30am | Real Madrid vs Real Betis | Facebook |
| Apr 25 | 5:30pm | Huesca vs Getafe | Facebook |
| Apr 25 | 7:45pm | Villarreal vs Barcelona | Facebook |
| Apr 25 | 10pm | Celta Vigo vs Osasuna | Facebook |
| Apr 25 | 10pm | Sevilla vs Granada | Facebook |
| Apr 26 | 12:30am | Athletic Club vs Atletico Madrid | Facebook |
| Apr 27 | 12:30am | Eibar vs Real Sociedad | Facebook |
Related links