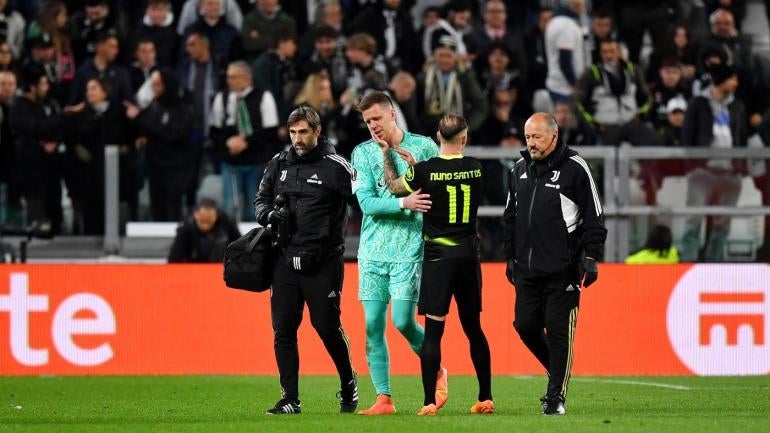 Getty Images
Juventus goalkeeper Wojciech Szczesny asked to be subbed off at the end of first half of the UEFA Europa League quarterfinal against Sporting CP on Thursday after experiencing chest pains. The goalkeeper was not feeling well and asked his teammates and his manager Massimiliano Allegri to be replaced as he was touching his chest to show where he experienced discomfort before walking off the pitch in tears. Szczesny was immediately replaced Mattia Perin. 
The scary moment received a positive update when the club's Twitter account posted a message stating, "After an initial check, everything is OK."
Italian journalist Romeo Agresti reported that the club was informed that Szczesny had palpitations at the end of the first half and the player was carried out for a check at the medical center of the Allianz Stadium in Turin and all the results were encouraging."
Szczesny spoke to Sky Italia after the match and confirmed he's fine.
"A little anxious, but we've done all the checks, everything is fine," he said.
"I could hardly breathe, I had fear. Now I'm much better. Mattia (Perin) is super nice, he never complains. It's a pity [Carlo] Pinsoglio didn't come in too. We are a special group."