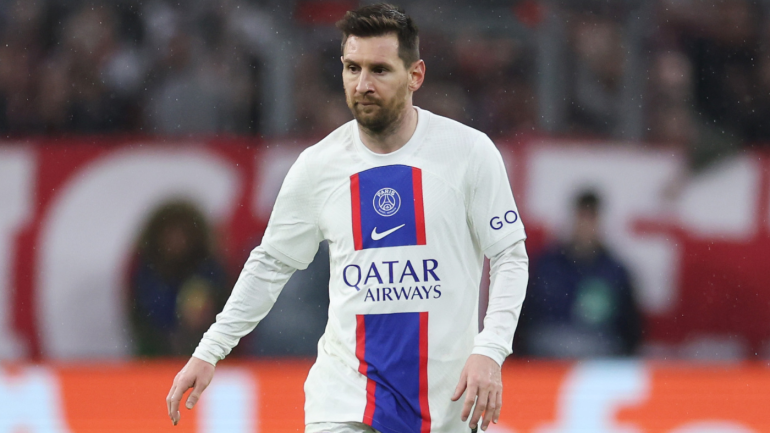 Getty Images
After PSG's exit from Champions League, all focus has turned to what will happen to their big three, especially Lionel Messi who is out of contract at the end of the season. While PSG has expressed interest in extending Messi's contract, interest from the United States in Inter Miami and Saudi Arabia in Al Hilal won't go away. Messi's father and agent Jorge Messi took to Instagram to deny some of the "fake news" that has been going around,
The older Messi brought up reports that his son had left Tuesday's training session with PSG due to issues with manager Christophe Galtier, that PSG won't accept Messi's conditions for signing a new deal and that Messi is asking for a salary of €600 million to join Al Hilal.
But what's also interesting is what Jorge Messi didn't say on Instagram. MLS commissioner Don Garber and Inter Miami manager Phil Neville have talked about, the potential of Messi to Miami, and it could've been squashed in this Instagram post but it wasn't. It is at least notable that those reports weren't denied here.
Also, looking at the Al Hilal side salary rumors, while that may not be a direct salary that Messi is requesting, it is a number that could be made achievable with the reported offer of a 35% ownership stake in the club. MLS and therefore, Inter Miami are becoming more valuable by the day which is why expansion fees for teams have risen exponentially and that offer would be something that most other teams can't compete with.
If PSG aren't able to easily renew Messi's contract, MLS will pull out all the stops to get one of the greatest players to ever touch a soccer ball to play in the league. Even if the rules need to be altered to get Messi, it's something that the league has done before giving Inter Miami owner David Beckham the right to an expansion team for only  $25 million when he joined the Los Angeles Galaxy. By comparison, the League's newest team St. Louis City SC had to pay $200 million to join the league.