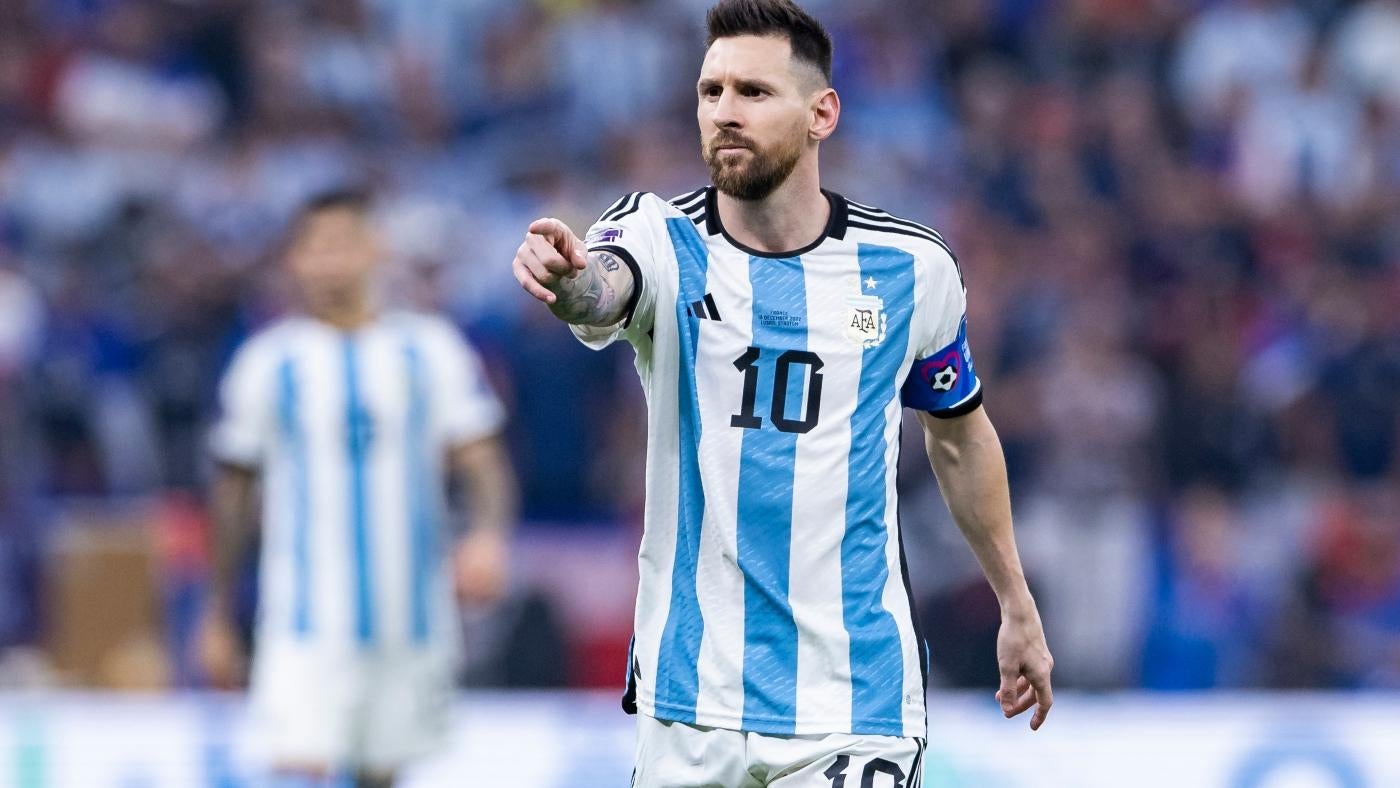 Lionel Messi is recognizable everywhere — from Barcelona to Paris and from Toyko to Los Angeles. But what about when he is back in his native Argentina? Well, we already saw the crazy scenes during the World Cup winners' parade back in December, and then there is what took place in the Argentine capital of Buenos Aires on Monday night. 
Back in his native country ahead of Argentina's upcoming friendlies, Messi went out for dinner at the renowned Don Julio restaurant in the upscale neighborhood of Palermo. There to surely enjoy an Argentine asado filled with endless cuts of beef, sausage and more, fans got wind of his whereabouts which led to some absolutely bonkers scenes. Take a look:
Inside the restaurant, it was no different:
Having to swim through a crowd of people to get in and out of the restaurant, that just comes with being who he is. But would that happen to him if he comes to Major League Soccer with all the links to Inter Miami?
First, there's no place in the world where he'll get swarmed like he does in Argentina. Whether it be in Buenos Aires or in his native Rosario, he's going to get that treatment, at least close to it, every single time he steps out, especially from this point forward. Of course, this is all heightened by the triumph in Qatar, cementing his legacy with the only trophy he was missing for his case. 
He'd get swarmed in Barcelona, whether or not he returns to the club one day. Visiting London, Rome and other places would see him barely be able to move along the streets, and that comes with being arguably the most famous athlete in the world. It would happen in Tokyo, it would happen in Beijng, it would never stop, I don't think. 
As for MLS, he might be able to get away with it, depending on the team. We've already seen what it is like when he visits Miami, a hugely popular destination for Argentines and a place with a massive amount of Latinos and those coming from some of Latin America's soccer-crazed nations. 
This was summer of 2021 in Miami after winning the Copa America, his first international trophy with his national team:
Now, it would likely be different if he were to sign for some other MLS team. This isn't happening much at all in Columbus, Colorado or Portland. Those places all have dedicated soccer fans, but simply being in areas with less population would already make a massive difference. I think he could maybe even get away with it in bigger places like Washington D.C. and Seattle as well. 
But there is probably no club in the world he could sign with where he won't get a bit swarmed from time to time. It's not like a lesser-known player coming to MLS where they don't get all that swarmed to begin with.
If all else fails, maybe Messi can take a few tips from PSG teammates Kylian Mbappe and Achraf Hakimi by just masking up big time.
His former Barcelona teammate Thierry Henry, part of CBS Sports' UEFA Champions League coverage, enjoyed the ability to have some real anonymity during his time in MLS. There he was, a global soccer superstar, a legend of the game, but living in New York City while he played for Red Bulls meant going to the movies unbothered and walking through Central Park without being asked to take 50 photos. 
"That can't happen in Europe," Henry told MLSSoccer.com in 2014.  "It's great not to be recognized. I feel comfortable in this town, and I feel like I can be myself."
For Messi, he probably just can't be himself anywhere. That's just something that comes with being the biggest soccer star in the world and arguably the greatest player to have ever lived.
It probably wouldn't be as extreme as Argentina, but Messi's days of peace and quiet are over, even if he comes to MLS. He'll be a major celebrity in Miami, but he can console himself with maybe grabbing a burger in Columbus some time.