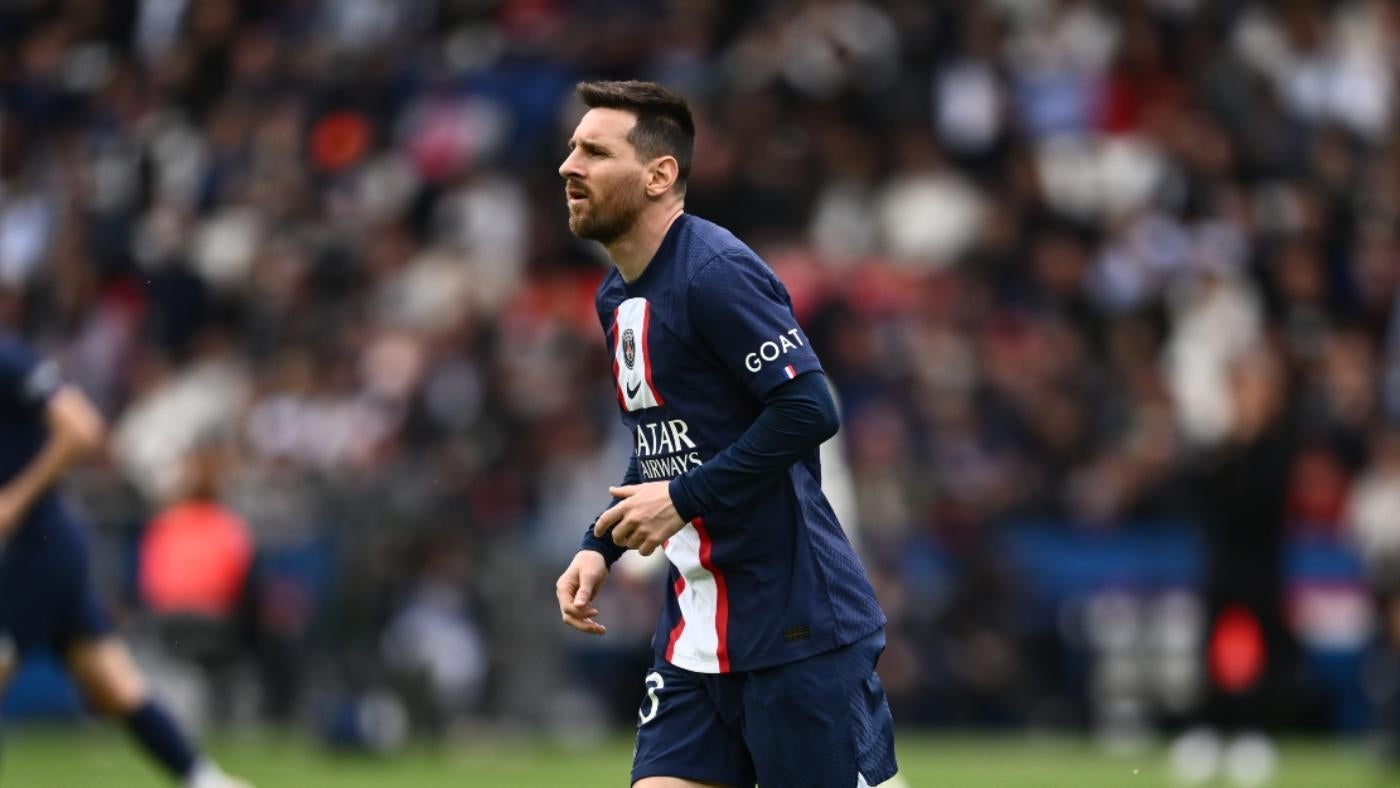 Paris Saint-Germain fans aren't thrilled with the status of their club and some showed as much on Wednesday with a protest of Lionel Messi, Neymar and more. Some fans were calling for Neymar and Marco Verratti to join teammate Messi in leaving the club as well as chairman and CEO Nasser Al-Khelaifi as they gathered outside of the club offices and Neymar's house. Fans of the French champions have grown more vocal in recent weeks with Christophe Galtier's team in poor form, having been bounced easily from the Champions League, while also struggling at times in Ligue 1. 
Also, Messi is on his way out of the club and has been suspended as well as fined for his unauthorized commercial trip to Saudi Arabia with his family. Les Parisiens' supporters are widely recognized as one of Europe's most passionate and vociferous fanbases with the Parc des Princes atmosphere a source of envy for many clubs. 
That emotion was poured into a few hundred ultras assembling outside of PSG headquarters for a midweek show of dissatisfaction towards the club. They lived up to their billing with an emotional display of chanting and heavy use of flares not too dissimilar to the scenes which greeted Messi's arrival. 
Just 24 hours after Messi was punished for his commercial trip to Saudi Arabia with his family in the wake of the 3-1 loss at home to Lorient in Ligue 1, Neymar, Verratti and Al-Khelaifi were targeted. Neymar even took to social media to say that the PSG ultras had paid him a visit before they moved on to the club's Boulogne-Billancourt HQ.
The PSG fans were vocal in their unhappiness with not just Messi but the direction of the club as a whole and the perceived focus on celebrity and business. The French capital outfit's leadership were invited to step down with ticket prices, the situation regarding Parc des Princes and certain individuals' "parasitic" attitudes all called out in a very public communique which slammed Qatari ownership: "QSI, you bought a soccer club … Play soccer!"
PSG took their time to react to the events before publishing a statement which condemned the ultras' "intolerable, insulting and shameful" behaviour: "PSG most strongly condemns the intolerable and insulting actions of a small group of individuals that took place on Wednesday," read a club communique. "Whatever the differences of opinion, nothing justifies such actions. The Club gives its full support to its players, its staff and all those targeted by such shameful behaviour."
Messi was an obvious target with this week's news about his suspension and fine after weeks of targeting the Argentine FIFA 2022 World Cup winner. However, the PSG support also came back to Neymar after protests against the Brazilian before as well as turning on former darling Verratti for his similarly unprofessional lifestyle habits.
"I can understand their anger and their disappointment," said Galtier on Friday ahead of Sunday's trip to Troyes. "They can protest in front of here, where we work, or the club's headquarters, or after a match. However, I do not accept them going directly to a player's home."