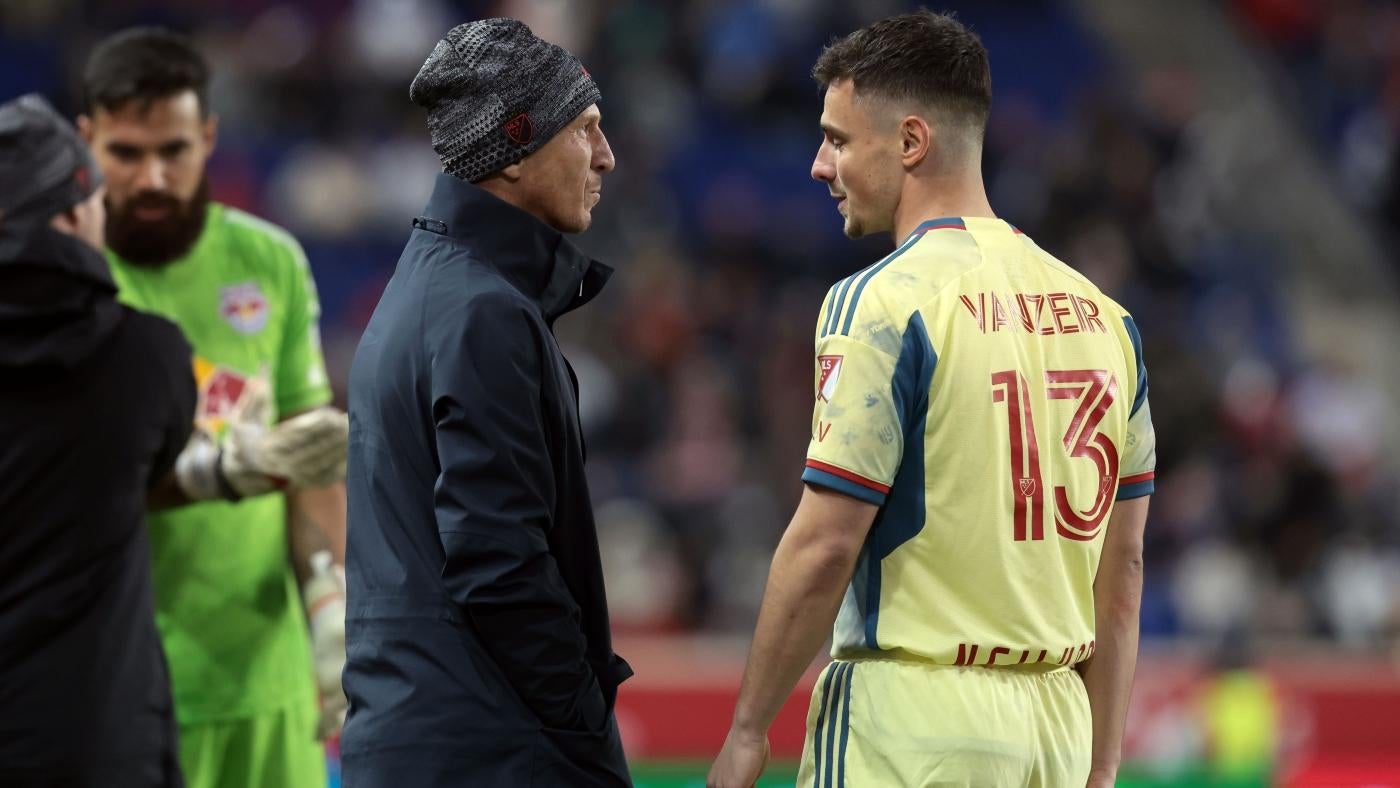 Dante Vanzeir has been suspended for six MLS regular season matches for the use of racist language during the New York Red Bulls 1-1 draw against the San Jose Earthquakes on Saturday. While the suspension only counts during regular season matches, he is also prohibited from participating in Lamar Hunt U.S. Open Cup, MLS Next Pro games, and exhibition games while the suspension is served. Vanzeir had previously taken a leave of absence from the team stating that he would accept any suspension, fine or counseling for his actions.
"Major League Soccer has suspended Red Bulls forward Dante Vanzeir for six MLS regular season games for the use of racist language during the New York Red Bulls match against the San Jose Earthquakes on April 8, 2023," MLS said in a league statement. 
"The League has also imposed an undisclosed fine and will require Vanzeir to participate in additional league-mandated training and education sessions, as well as a restorative practices program.
"MLS is working with both clubs and the MLSPA to provide impacted players and staff with support and resources and is committed to continuing to review and improve its in-game protocol."
What happened during the match and beyond?
Twenty-one minutes of stoppage time was added during Saturday's 1-1 draw because of the incident as players nearly walked off the pitch as the referee tried to gain control of the situation. San Jose players were seen reacting with shock and anger at something Vanzeir said, promoting play to stop. Vanzeir was not taken off the field by head coach Gerhard Struber despite the plea of players and opposing coach Luchi Gonzalez. 
"It was brought to our attention during Saturday's match that one of our players allegedly used a racial slur on the pitch," the team said in a statement following an incident during Saturday's match involving San Jose forward Jeremy Ebobisse. Ebobisse and other Earthquakes players accused Vanzeir of using a racial slur.
"I accept full responsibility for my actions. While I did not intend to cause any harm or offense with my language, I know that I did and for that I am deeply sorry. I will agree to any suspension, fine and counseling that is handed down by Major League Soccer and the club," Vanzeir's statement earlier in the week read. 
"What we saw … should not be part of the game … I know what I heard," Ebobisse said after the game. "This is what it is to be black in these situations. You can't be wrong, you can't overstep anything outside of what you know to be fact. You have to proceed with absolute caution, even in moments of hurt when you're feeling rather powerless."
Struber issued the following statement about his decision to not remove Vanzeir from the match:
"During our match on Saturday, I made a decision that I thought was best given the information I had at that moment.
"While there was a lot of uncertainty at the time, with the information that I now know, the right decision would have been to immediately remove Dante Vanzeir from the game."
On Tuesday, Vanzeir addressed his teammates and announced he would be stepping away from the club until further notice. The league's investigation into his actions is not complete, which means an official suspension has not yet been handed down. Vanzeir's leave of absence and the league's timeline to complete the investigation is unknown at this point.
How were previous scenarios handled?
Unfortunately, you don't have to look back too far for a similar example as D.C. United forward Taxiarchis Fountas was accused of using a racial slur during their match against Inter Miami in September of 2022. Fountas was withdrawn from that match by D.C. United manager Wayne Rooney but referee Ismail Elfath said, "No official heard any racist or abusive language. The VAR and AVAR also did not hear any such language and did check the incident."
Fountas was not officially suspended by the league but D.C. United didn't play him during the investigation. He was deemed eligible to play in the remainder of the season by the league since MLS couldn't independently confirm what was said but with the club not making the playoffs, there were no additional games.
After recovering from a muscle injury, he has returned to a starting role for the club in 2023. There is a key difference as Fountas never admitted to using a slur while Vanzeir did. 
Who replaces Vanzeir in the lineup?
Since the San Jose match was actually Vanzeir's first league start, this is a bit of an easy one to answer. The Red Bulls have mainly used Cory Burke and Tom Barlow in attack. Burke has led the line as a solo striker and also partnered with Vanzeir against San Jose. Depth will certainly be hurt but Struber has options moving forward. With the suspension handed down being for six matches, he'll at least miss matches verus the Houston Dynamo, CF Montreal, Chicago Fire, Philadelphia Union, New York City FC, and Toronto FC. He could then be able to return on May 20 versus CF Monreal if there are no further sanctions from the club.