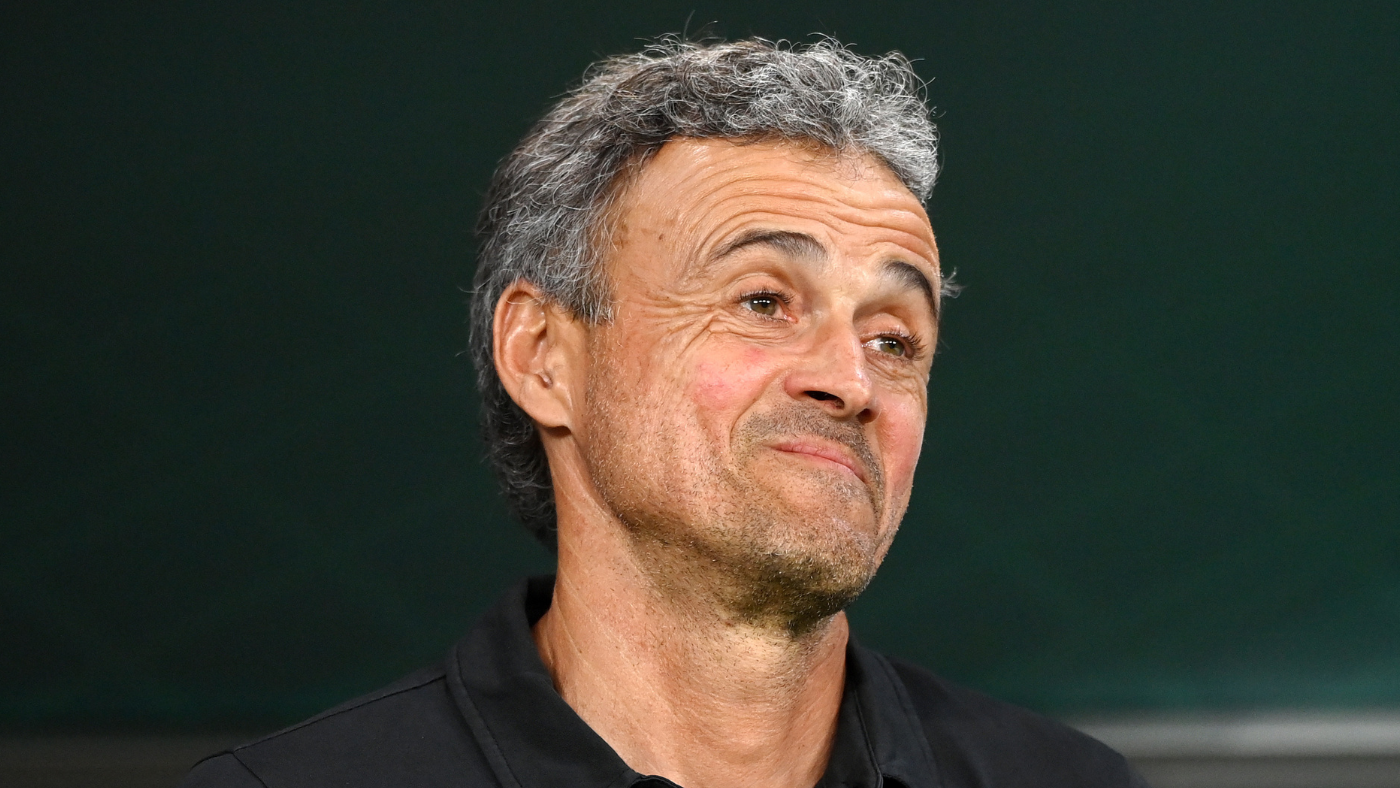 It was another majorly underwhelming season for Paris Saint-Germain in 2022-23 with just their historic 11th French title to show from Christophe Galtier's time in charge after UEFA Champions League and Coupe de France failure. The French tactician has been dismissed from his Parc des Princes role and Lionel Messi as well as Sergio Ramos are confirmed to be leaving. Kylian Mbappe could not let this summer pass without the headlines being about him and he has indicated to PSG that he does not intend to action the additional final year of his contract which makes him a free agent come 2024. 
Better news on the incomings front with Milan Skriniar lined up from Inter since January and Real Madrid's Marco Asensio as well as Sporting CP's Manuel Ugarte poised to be officially announced as new signings. Lee Kang In has also been linked with the French capital outfit while Julian Nagelsmann established himself as the favorite to be head coach only to seemingly pull out. Luis Enrique is now the strong favorite to be named PSG's new tactician while Xavi Simons, Cher Ndour, Lucas Hernandez and Gabri Veiga could be some of the next names to follow him through the door. Just your usual summer transfer window in Paris, then…
Luis Enrique appointed
July 5 — After a lengthy delay, PSG have confirmed Luis Enrique's arrival as head coach at their shiny new training facility. The former Spain national team boss has signed a two-year deal at Parc des Princes and becomes the French champions' fourth head coach in the past five years after Thomas Tuchel, Mauricio Pochettino and Christophe Galtier. Luis Enrique is the third Spanish speaker from the past five appointed bosses and the second Spaniard after Unai Emery. With the ex-Barcelona man now in place, sporting advisor Luis Campos is expected to roll out a number of signings which have been lined up over the past few weeks.
"I am delighted to be joining Paris in order to enjoy a new experience," said Enrique upon being confirmed by the Ligue 1 giants. "It is so exciting to meet new people, to live in this city, to learn a new language and, above all, to manage PSG."
Christophe Galtier sacked
July 5 — We have our first piece of official PSG news ahead of the 2023-24 season with the French champions confirming that Christophe Galtier has been dismissed as head coach. Although the 56-year-old was informed of the decision at the end of the 2022-23 campaign, as reported by CBS Sports, it has taken weeks for PSG and the French tactician to work out compensation. Galtier will be replaced by Luis Enrique who is expected to be unveiled shortly.
"At the end of the 2022-2023 season, PSG informed Christophe Galtier of its decision to terminate his contract as first-team coach," read the Ligue 1 giants' official statement. "The Club would like to pay tribute to his professionalism and commitment, which helped the Rouge et Bleu win a historic eleventh French Championship title and a Trophee des Champions. Under his guidance, PSG won their 11th Ligue 1 title, becoming the most successful club in the history of the French Championship. The entire PSG team would like to thank Christophe Galtier, as well as his assistants Thierry Oleksiak and Joao Sacramento, for their professionalism and commitment throughout the season, and wish them all the best for the rest of their careers."
Luis Enrique confirmation?
July 4 — PSG will hold a press conference on Wednesday July 5 at the capital club's new training campus with Luis Enrique expected to finally be unveiled as Christophe Galtier's replacement as head coach. Les Parisiens have taken their time to sort out the French tactician's departure and the Spaniard's arrival, but Luis Campos has been working hard behind the scenes to rebuild the French champions' squad. Expect PSG to start confirming some arrivals once Luis Enrique has been introduced with a number of topics expected to be addressed including the future of superstar Kylian Mbappe.
Gabri Veiga interest
July 3 — PSG have now been credited with an interest in Celta Vigo's Gabri Veiga with Foot Mercato claiming advanced talks for the Spanish midfielder. The 21-year-old was on Luis Enrique's radar as Spain national team boss and the 53-year-old is expected to official replace Christophe Galtier later this week. Added to the mix is PSG sporting advisor Luis Campos who also holds a similar position with Celta with Portuguese the man who would oversee both the Parisien offer and the Galician response for the sought after Veiga. L'Equipe also report that Campos and Luis Enrique are already having issues over staff composition which could make any potential move for Veiga divisive should he not end up at Parc des Princes.
Lucas Hernandez medical
June 29 — Bayern Munich are preparing to sell Lucas Hernandez to PSG imminently with Kim Min-Jae arriving from Napoli. Negotiations between the French and German giants over the France international are in the final stages and will be actioned once Bayern trigger the South Korea international's minimum fee release clause with a five-year contract in Bavaria already agreed until 2028 as Hernandez's replacement. The Frenchman is in Paris ahead of his medical on June 30 to complete a deal worth $52-54 million.
Neymar to stay?
June 27 — The saga of Kylian Mbappe's PSG future rumbles on and Lionel Messi is confirmed to be joining Inter Miami once his contract expires at the end of June. However, not much has been said of Neymar since it emerged that he is a priority target for Saudi Arabian soccer after Messi opted for Major League Soccer instead. The fallen Brazilian superstar is the subject of interest from clubs this summer, but many are reluctant to gamble on a player who is the wrong side of 30, on massive wages and under contract for a few more years. 
According to L'Equipe, PSG will not consider parting ways with Messi, Mbappe and Neymar in the same summer — something which would also be a hammer blow for Ligue 1's image as domestic and international TV rights come up for bidding later this year — and the uncertainty over the French superstar could lead to the Brazil international staying at Parc des Princes. Luis Enrique, who could be confirmed as Christophe Galtier's replacement as head coach this week, has worked with Neymar before and the pair won the UEFA Champions League together in 2015 and were also part of PSG's Remontada nightmare of 2017. 
Lucas Hernandez deal close
June 27 — PSG are closing on the signing of Lucas Hernandez from Bayern Munich. Talks between the French and German giants for the France international have progressed to the final stages and a deal is nearly in place. Final details are all that remains before this one gets the green light given that Hernandez has agreed personal terms with PSG after being impressed by the project presented by the capital club. Should Les Parisiens and Bayern reach a definitive agreement, this one will very likely go ahead. 
Kylian Mbappe captain?
June 25 — Luis Enrique and Kylian Mbappe will reportedly meet to discuss the future of PSG's project and the Spanish tactician could offer the France international the captain's armband as part of his plan of attack. Mbappe is key to Parisien ambitions regardless of the head coach and speculation has been strong regarding Real Madrid once again this summer. Enrique making Mbappe as integral for club as he is for country — he already captains Les Bleus — could be one way of getting the French superstar immediately onside. 
Lucas Hernandez in?
June 25 — Bayern Munich's Lucas Hernandez has verbally agreed personal terms for a move to PSG, per CBS Sports soccer insider Fabrizio Romano, with talks expected to progress this coming week. The France international has been told to extend his contract with the German giants or to leave and Paris could now be Hernandez's new home as PSG's defense gets a much-needed overhaul.
Luis Campos and Achraf Hakimi futures
June 24 — PSG sporting advisor Luis Campos' future has been the source of much speculation as he continues to job share with Celta Vigo where Rafa Benitez has just been appointed as head coach. The Portuguese transfer guru is not expected to leave Parc des Princes imminently and has already lined up many of the moves that PSG are set to action in the coming days and weeks. Meanwhile, Achraf Hakimi's agent Alejandro Camano has reaffirmed that his client is not thinking of a move away from Paris and told AS that the Morocco international is focused on the French champions: "Paris is 100% on his mind — it is our project. Campos has all my respect and all my confidence for the future. I think he will turn things around, from there we will see what the future holds for Achraf."
Marcus Thuram and Cher Ndour moves
June 23 — A mixed day for PSG with the news that Marcus Thuram rejected a move to Paris as well as RB Leipzig and Milan in favor of joining AC's bitter rivals Inter. Better news for PSG, though, is that Cher Ndour has agreed to join the French champions from SL Benfica and the midfielder will arrive at Parc des Princes on a free transfer. 
Leandro Paredes on Luis Enrique
June 23 — Might the returning Leandro Paredes have offered up the strongest confirmation yet that Lusi Enrique is set to take over as new PSG head coach? The 2015 UEFA Champions League winner is expected to take over from Christophe Galtier with the Argentina international midfielder back in Paris after an unsuccessful loan spell with Juventus. Paredes is expected to be sold this summer, but the FIFA 2022 World Cup winner does no see a Boca Juniors return happening now and reckons that Luis Enrique would be a good fit for PSG: "We will see with PSG," he told TyC. "Returning to Boca Juniors is not a possibility today, surely that will be for later. Luis Enrique would do very well at PSG, everyone speaks wonders of him."
Xavi Simons return?
June, 21 — PSG are keen to repatriate Xavi Simons after a superb season with PSV Eindhoven and the French giants could bring the Netherlands international back to Parc des Princes for just $6.5 million thanks to a deal in his current contract. PSG can action this deal once July begins, but the decision lies with Simons who will be able to decide where his future lies based on the project presented to him should Les Parisiens move. A handful of clubs including Manchester United, Arsenal, Brighton and Hove Albion, Tottenham Hotspur, Borussia Dortmund and RB Leipzig are keeping a close eye on his situation and he could fetch much, much more than it would cost PSG to bring him back. 
Bernardo Silva remains priority
June 21 — Manchester City's Bernardo Silva is a key transfer target for PSG this summer, but there has not been much progress regarding the Portugal international for the moment. Clubs in Saudi Arabia are queuing up to try to land him while Barcelona are unlikely to be in a position to do so with FFP issues, but Silva will have the final say on his future as well as City who are reluctant to lose him and hope that he will stay.
No go for Arda Guler
June 21 — Fenerbahce's Arda Guler is one of the hottest young talents on the transfer market this summer, but PSG are unlikely to be one of the clubs fighting over the Turkey international gem. No negotiations have taken place between the parties while the Turkish giants are desperately trying to keep him for at least another year. 
Luis Enrique likely next head coach
June 18 — Luis Enrique has long been a possible candidate for the role and CBS Sports understands he first had talks with the club before Julian Nagelsmann's name emerged as a contender. Now with Nagelsmann out of the running, it's the Spanish tactician who is likely to get the job, with final negotiations underway and a deal which should only be made official once PSG have announced Galtier's dismissal.
Sergio Conceicao contact
June 17 — FC Porto head coach Sergio Conceicao is the latest name to be linked with PSG after the Julian Nagelsmann news with the Portuguese familiar with Ligue 1 from his respectable 2016-17 stint with FC Nantes. The 48-year-old has won the league and cup double three times since his 2017 arrival at Estadio do Dragao and been named Portuguese topflight manager of the season three times. The former Portugal international has been linked with a number of clubs over the past few years, notably in Italy where he spent much of his playing career. According to CBS Sports sources, contact between PSG sporting advisor Luis Campos and Conceicao's agent Jorge Mendes has already taken place.
Julian Nagelsmann withdraws
June 16 — Despite emerging as the early favorite to succeed Christophe Galtier as head coach, Julian Nagelsmann and PSG ended up breaking off negotiations. The German tactician and the French champions disagreed over key details and Les Parisiens opted to pursue talks with another candidate. Luis Enrique and former PSG midfielder Thiago Motta had been linked with the role in the months leading up to Galtier's dismissal.
Bernardo Silva interest
June 13 — A name high on PSG's list of priorities this summer is that of Manchester City's Bernardo Silva and the Champions League winner is reportedly already the subject of intense bidding by Les Parisiens. In L'Equipe's report, Marco Verratti was cited as a possible makeweight in the deal while Gianluigi Donnarumma and Warren Zaire Emery have also had their names thrown into the ring.
Lee Kang In medical
June 13 — On the same day as Mbappe's unexpected news, French reports had PSG pegged as close to signing Lee Kang In to the point where the South Korea international had undergone a medical. None of the French champions' summer business has been made official yet but the 22-year-old could be joining Skriniar, Asensio and Ugarte in arriving at Parc des Princes this summer.
New Kylian Mbappe drama
June 13 — Just two days after the Neymar news came the bombshell that Mbappe will not extend his PSG stay beyond 2024 which puts the club under pressure to sell this summer to avoid losing him for free. The French superstar insists that he is happy to stay in Paris, but rejected reports that he had been discussing a new long-term deal after Real Madrid had once again positioned themselves through president Florentino Perez.
Neymar could head to Saudi Arabia
June 11 — PSG's next major transfer update came with a Saudi Arabian delegation visiting Paris to ascertain the possibility of a summer move for the Brazilian superstar. Messi opting for Inter Miami in Major League Soccer just days before opened the door to Neymar becoming the new face of the Saudi Pro League project alongside the likes of Karim Benzema and N'Golo Kante who have joined Cristiano Ronaldo in the Middle East.
Christophe Galtier dismissed
June 6 — Galtier was not handed much of a stay of execution as PSG opted to axe the Frenchman just three days after the season-ending loss to Clermont. His dismissal had been in the works since the UCL and Coupe de France exits and former Bayern Munich boss Julian Nagelsmann quickly emerged as the favorite to replace Galtier. The German came close to immediately rebounding with Tottenham Hotspur, but his patience rewarded him with a potential immediate return to the Champions League.
Early moves
June 5 — Marco Asensio and Manuel Ugarte deals all but done. Just three days after the Ligue 1 season ended, PSG sporting advisor Luis Campos was busy lining up the first deals of the summer to go with Skriniar's arrival. Asensio was snapped up from Real as a free agent while Chelsea and former head coach Mauricio Pochettino were beaten to the signing of Ugarte from Sporting. Both players underwent their medicals on the same day and it looked like the Parisien overhaul was off to a strong start.
Sergio Ramos departs
June 2 — Saying goodbye at the same time as Messi was Ramos who PSG confirmed would be departing just 24 hours after the Messi news. The former Spain international was praised by the club for his time in Paris and thanked for his contribution despite the past two years being far from successful on the field. Like Messi, he went 90 for his final outing and even managed to open the scoring after 16 minutes.
Lionel Messi says goodbye
June 1 — The big news that everybody had been bracing themselves for dropped ahead of the final Ligue 1 game of the season when Galtier confirmed that Messi would play his final game with PSG at home to Clermont. The Frenchman probably knew that it would be his own farewell too, but the legendary Argentine's last outing at Parc des Princes was the big story and it ended in fitting fashion with the champions blowing a two-goal lead to lose 3-2 against their midtable visitors.
Kylian Mbappe's declaration
May, 28 — PSG's transfer window seemed to get off to a calm start when Mbappe announced as he was collecting his latest UNFP Best Player award for the 22-23 season that he would be staying for the 23-24 campaign. Two weeks later, that is now questionable, but PSG had just sealed their Ligue 1 title defense at that moment and the France international was yet to throw Les Parisiens' plans into disarray. Messi was absent watching Coldplay in Barcelona and mulling his future while the club was still absorbing the shock news that goalkeeper Sergio Rico had been seriously hurt in a horse riding accident.