Can you explain to your tennis buddies the difference between the FedEx ATP Race To Turin and the FedEx ATP Rankings? And why players' positions in both may be different?
If you can, kudos to you. But if you need a little refresher, check out our helpful infographic below…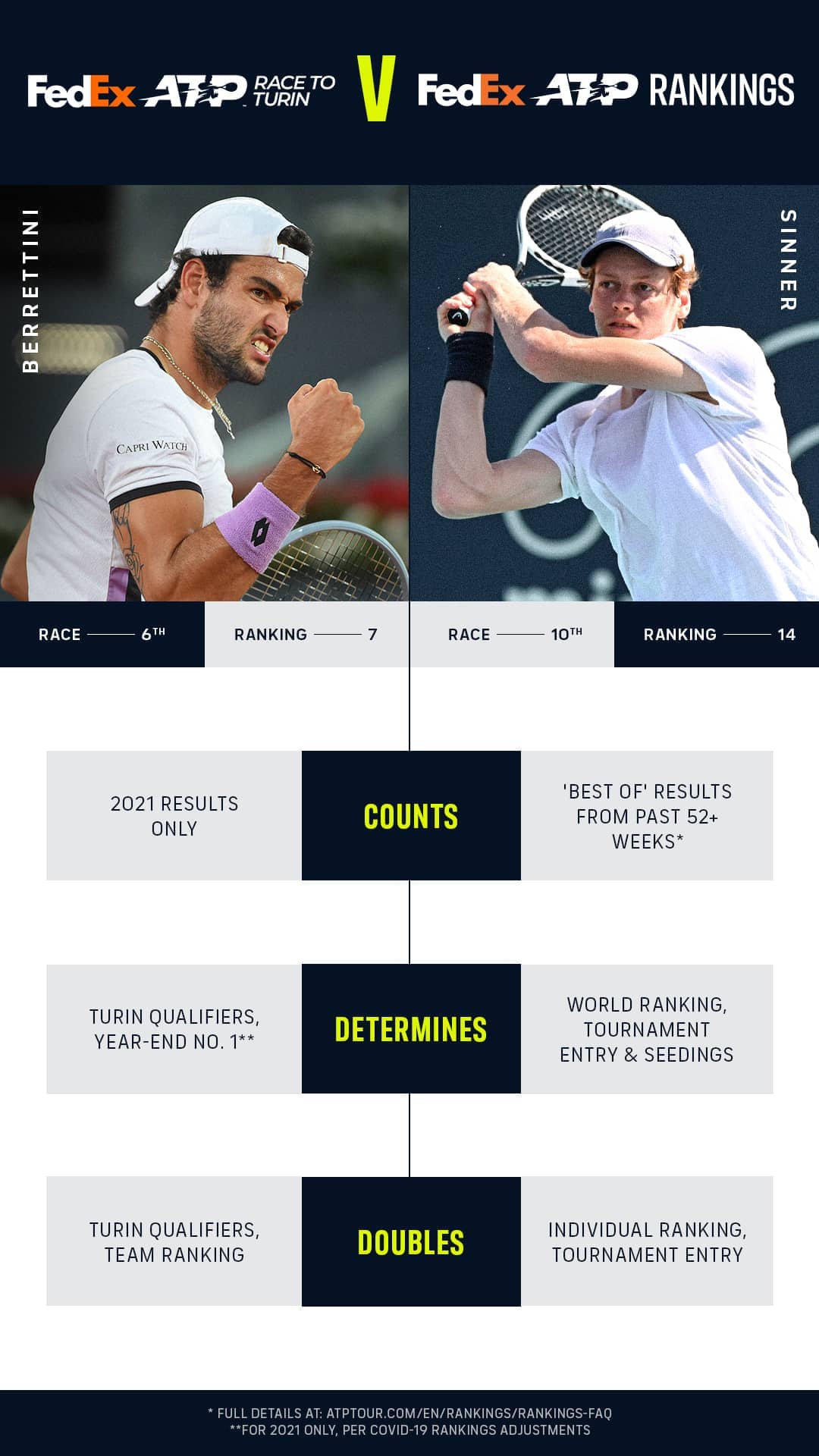 One change for 2021 is that the Race will determine the coveted No. 1 Year-End FedEx ATP Ranking. Because the covid-adjusted Rankings will continue to potentially include some results from 2019 and 2020 in a player's rankings breakdown (learn more), the 2021 Year-End No. 1 will be based off 2021 results alone (i.e., the FedEx ATP Race To Turin, which continues until the end of the Nitto ATP Finals.)
This will ensure that the No. 1 accolade accurately reflects the world's best performer of the 2021 calendar season.
See latest FedEx ATP Race To Turin standings
See latest FedEx ATP Rankings
See latest FedEx ATP Doubles Team Rankings