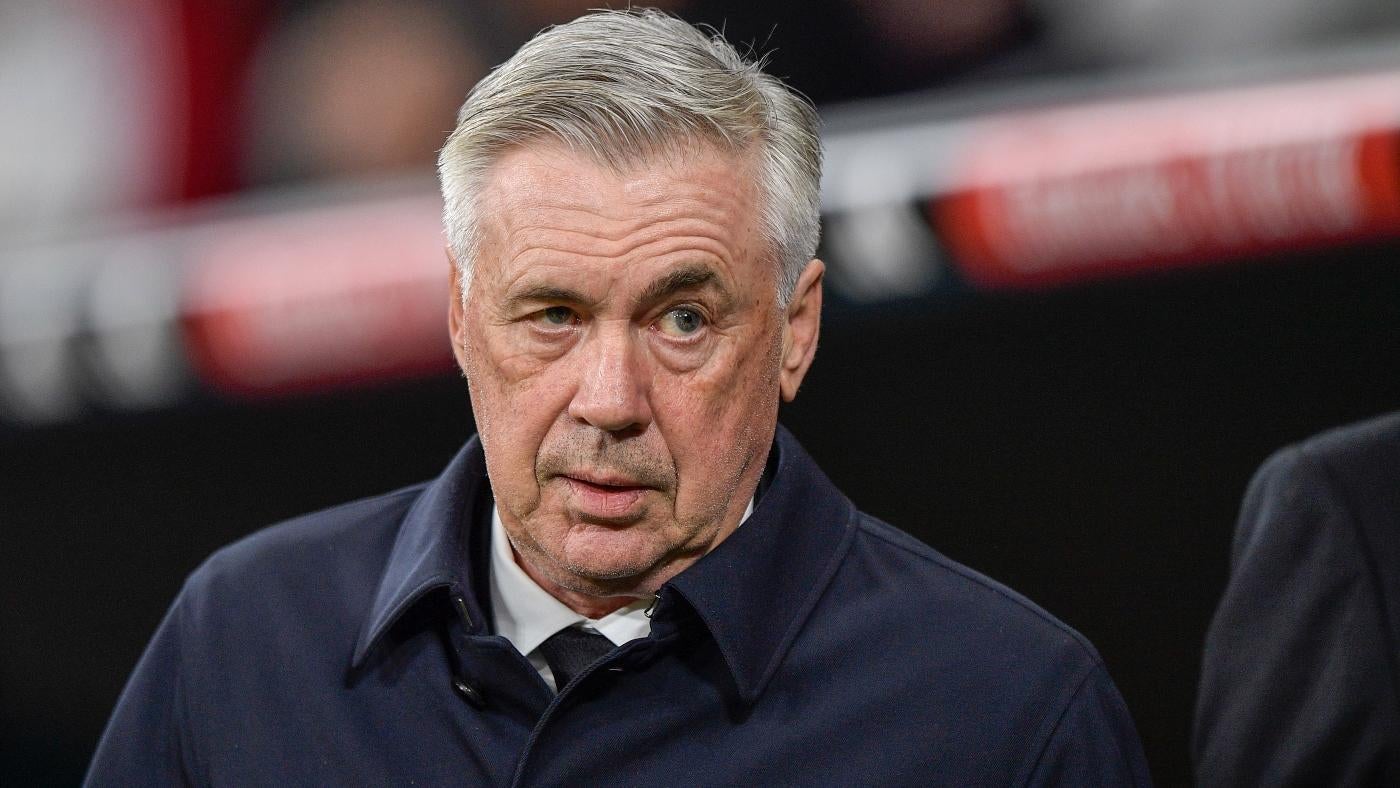 Held without a shot on goal in the first leg of the Copa Del Rey semifinal loss to their rivals Barcelona, something feels off around Real Madrid. Los Blancos, who were defeated 1-0, are only a season removed from winning La Liga and the Champions League. But in soccer, a season is all that it takes for everything to change especially when players like Casemiro have departed the club. 
Following the high of coming back against Liverpool in the Champions League, Real Madrid went and drew to a 10 -man Atletico Madrid side before now falling to Barcelona at home, making it seem like the Liverpool match was actually masking Real Madrid's issues instead of signaling that the club are where they want to be. Under a month removed from losing to Mallorca, Real Madrid have become a vulnerable side but what are some of the things that are plaguing the team?
Here are their three biggest issues:
Eduardo Camavinga isn't cutting it in the middle 
When Camavinga was signed by Real Madrid from Rennes, he was one of the most sought-after young talents in the world. A central midfielder who could be molded as either a defensive midfielder or a box-to-box one, he has been able to learn from the likes of Casemiro, Luka Modric, and Toni Kroos. It doesn't get much better than that. But now in a year where Carlo Ancelotti has needed Camavinga to step up, he has fallen flat at critical moments in matches. 
For Barcelona's lone goal, it was a giveaway by Camavinga that led to Franck Kessie's shot that was saved off of Militao, and Camavinga losing the ball starting a counter-attack has become all too common of an occurrence for Real Madrid. He has been fine in defense where his work rate and skills in possession have helped keep Real Madrid balanced but when Ancelotti needs midfielders, Camavinga hasn't been able to rise to the occasion to shine in the middle of the park. Experience could help him with this but similarly to Luka Jovic being sent to Fiorentina, time waits for no one in Madrid.
CBS Sports has a brand new daily soccer podcast, covering everything you need to know about the beautiful game. Make sure to give House of Champions a follow for coverage of the biggest games, stories, transfer news with Fabrizio Romano, and everything else going on in the world's most popular sport.
At times Vinicius Jr. can be one dimensional
Barcelona's game plan worked because they didn't have to fear Real Madrid attacking them through the center of the pitch. If Karim Benzema dropped deep to pick up the ball, no one was running through the center for him to find with his excellent passing. Viniciu Jr. is someone who can be looked to if teams will step forward but with Barcelona sitting deep to keep things in front of them, the game didn't feature a trademark Vini Jr. run into space to strike fear into the opposition. Instead, he spent most of the game isolated on the wing and was unable to influence the game.
Firing six crosses into the box, only two were accurate and he only took one shot which wasn't on target. On his day, Vini Jr. can be one of the most electric players in the world but to carry Real Madrid, especially when Benzema finally hangs up his boots, consistency needs to be added to his game. In the win against Liverpool, Vini Jr. showed what he can do with two goals and an assist but Madrid needs that guy in bigger games like this if they're going to win a major trophy this season. They got it from him last year in the Champions League final, but they are going to need even more to turn things around in the Copa del Rey. 
Depth is starting to become a major concern
There were times when Real Madrid were one of the deepest squads in the world but that isn't the case this season. Despite still splashing cash, it feels wrong to call this edition of the squad Galacticos with only 13 players logging more than 1000 league minutes. It feels like Ancelotti doesn't trust his depth players and a lot of that has to do with the fitness of Eden Hazard, who has been given minutes to see if he can perform as a false nine when Benzema was injured but he couldn't run with those to make a difference.
Now, Ancelotti has turned to young players like 18-year-old Alvaro Munoz — who scored the equalizing goal against Atletico Madrid — because they at least have the drive to keep pushing in these matches. But with the squad carrying players like Lucas Vazquez and Hazard, if they can't be trusted, Ancelotti is managing with a hand tied behind his back. 
This all culminates to why it would be a surprise if Real Madrid win a major trophy this season. For a club in transition with even rumors growing around Ancelotti's exit to manage Brazil, they could only have the Club World Cup to show for the season. There is certainly time to turn things around but that time is quickly running out as matches will only get harder.