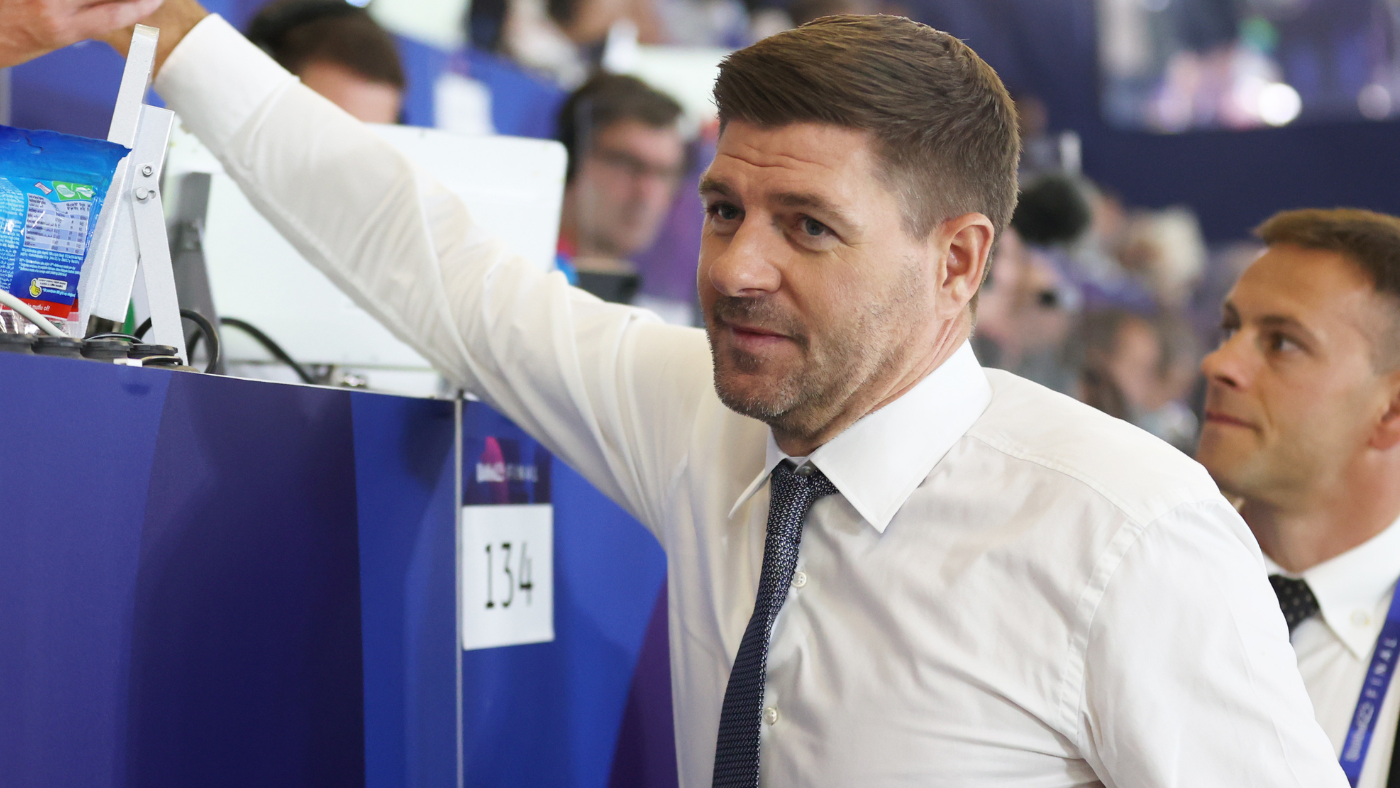 As if further proof was needed, Steven Gerrard's imminent managerial appointment in the Saudi Pro League illustrates the importance of names over ability to the growing Middle Eastern country. The former England international is expected to be confirmed as Saudi soccer's latest star arrival this week as part of the continued push to enhance the domestic game's image.
That Gerrard, 43, has been targeted by Saudi Arabia is no surprise given his history as a player across spells with Liverpool and LA Galaxy as well as over 100 Three Lions appearances. However, the former Aston Villa and Rangers boss joining one of the lower profile names in the Saudi topflight is something of a surprise.
Ettifaq FC is expected to be Gerrard's next managerial posting as part of a wave of big name arrivals to match the influx of players such as Karim Benzema and, soon, N'Golo Kante. The Knight of Ad-Dahna are not exactly known as a powerhouse of the modern Saudi topflight and their two titles came back in the 1980's.
Cristiano Ronaldo's Al-Nassr, champions and Benzema's new club Al-Ittihad as well as perennial dominant force Al-Hilal are all more logical fits to welcome a high profile name. They, along with Al Ahli are the four team's which Saudi Arabia's Public Invest Fund bought 75% stakes in recently. The Portuguese superstar's team and the deposed former domestic champions are both currently looking for new bosses which makes Ettifaq all the more surprising, and unimpressive, as a destination for Gerrard.
Then again, is it really a shock? The man from Whiston left Villa in the Premier League relegation zone with pretty much the same squad that Unai Emery has just led to dramatic European qualification. Gerrard did not even last a full calendar year at Villa Park before being brutally sacked after a chastening defeat away at Fulham before the team bus had even left Craven Cottage.
The Englishman arrived in Birmingham with a burgeoning reputation in the managerial game after leading Rangers to the Scottish title in 2021 and the UEFA Europa League round of 16 twice. Less than 12 months later, Gerrard's hopes of one day landing the Liverpool job post-Jurgen Klopp were in tatters after a disastrous start to the 2022-23 season.
Accepting to take over a club like Ettifaq suggests that the 2005 UEFA Champions League winner may well have made his peace with missing his shot at the Anfield gig. However, the reality is that Gerrard's Villa stint exposed a manager who relied far too heavily upon his backroom staff around him — notably his assistants.
In fact, that former No. 2 Michael Beale is now back in charge of Rangers on his own after a bright brief stint as Queens Park Rangers boss in the Championship is telling. Factor in that Ibrox successor Giovanni van Bronckhorst bettered Gerrard's Rangers record in the Europa League by reaching the 2022 final, only to lose to Eintracht Frankfurt and it's even more damning.
The contrast going from Villa in the Premier League to Ettifaq, essentially a midtable team in Saudi Arabia could not be bigger. The squad that Gerrard will inherit which was overseen by Frenchman Patrice Carteron until late February has a handful of French speakers in it and certainly no recognized star names at the level of a Benzema, Kante, or even Al-Shabab's Ever Banega.
Considering that Gerrard has only really been linked with post of lower standing than the one he enjoyed in Birmingham, though, it is little surprise that he has opted for the lucrative option with less pressure. Failing with Ettifaq in Saudi Arabia now does not necessarily rule him out of a meaningful return to the English game, while another setback after Villa would have been terminal.
Championship clubs and even national teams considered Gerrard after his Villa dismissal but none of those opportunities materialized. He will not be the only recognized name targeted by this Saudi gold rush and he is not even the biggest — Jose Mourinho is wanted by Ronaldo's Al-Nassr — but simply the arrival of a figure with Gerrard's history as a player would be a boon for domestic soccer.
Being linked with this sort of managerial role was the logical next step given how clearly out of his depth Gerrard was in the Premier League. The fact that his former England teammate Frank Lampard has suffered similar disappointment could mean that this becomes a well-trodden path should the Saudi push to boost its topflight be sustained for years to come.