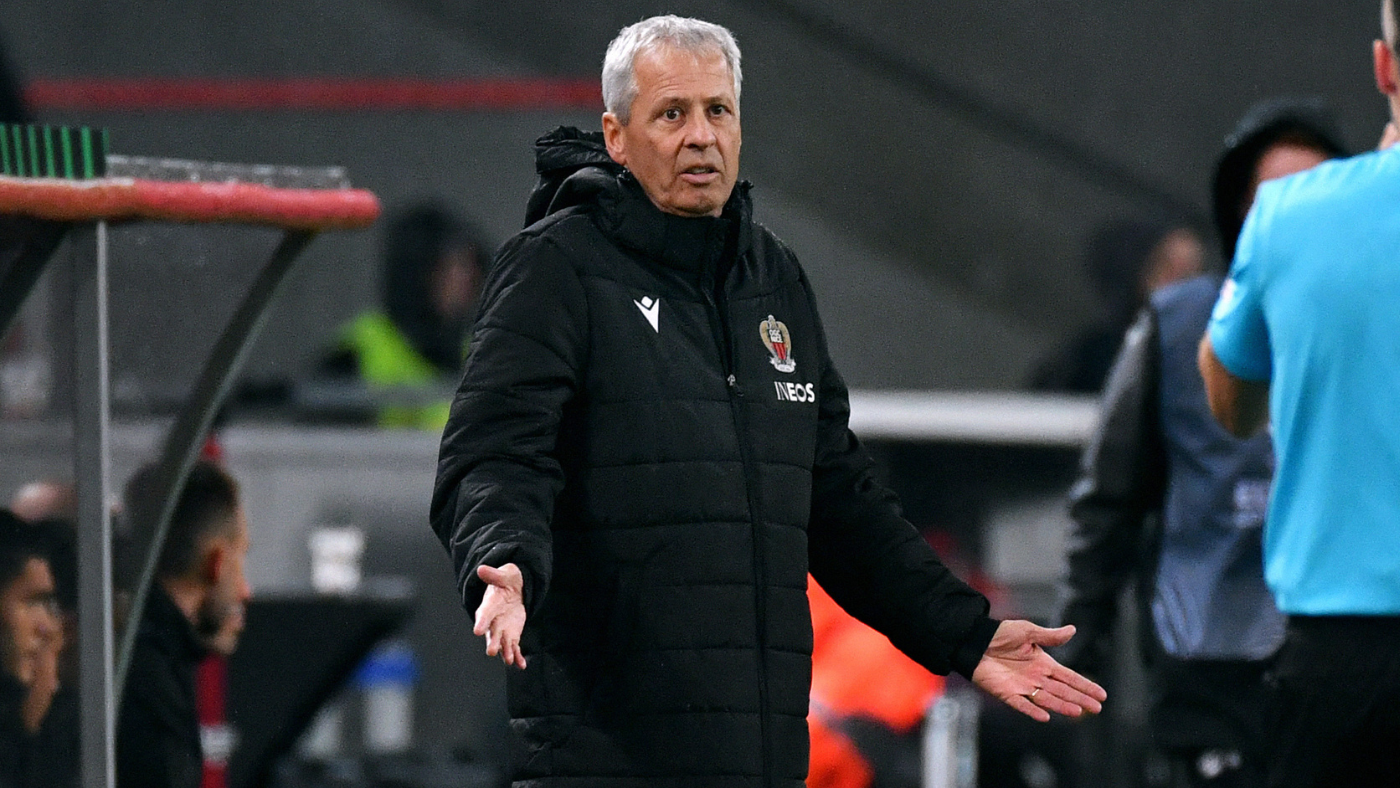 Ligue 1 is leading Europe's top five leagues for head coaching changes at present with Monday bringing the eighth and ninth barely one week into 2023. RC Strasbourg Alsace and OGC Nice are the latest clubs to have changed their managers with Julien Stephan and Lucien Favre dismissed within hours of each other after Coupe de France exits over the weekend.
Monday was exactly three months to the day that Olympique Lyonnais opted to split with Peter Bosz who was the first managerial casualty of the 2022-23 season and four other clubs followed suit that month. Given that Troyes axed Bruno Irles ahead of the FIFA 2022 World Cup, only one change actually occurred during the tournament in Qatar with Angers SCO relieving Gerald Baticle of his duties.
However, since returning to domestic duty, both Stade Brestois 29 and Strasbourg have moved to change their fortunes with new tacticians. To put these numbers into context, Ligue 1's highest managerial turnover ever came in 2004-05 with 11 clubs while 2015-16 ranks second with 10. Just four clubs made coaching changes throughout the entirety of last campaign.
One more dismissal in Le Championnat at any point for the remainder of this term and 22-23 will already rank joint-second with two more needed to tie 04-05 and three more to set a new and unwanted record. The Premier League has already seen eight changes while La Liga and the German Bundesliga are tied on six and Serie A — surprisingly — has only seen four teams change boss.
Why is it then that French clubs are seemingly firing their head coaches left, right, and center? The answer to that lies in the changes which are being made to the professional game in France.
The stakes have rarely been higher in Le Championnat with four teams getting relegated from both Ligue 1 and Ligue 2 — the only fully professional leagues in France. The French system may well be headed towards the creation of a fully professional third league, a Ligue 3 of sorts, but that has not yet been actioned and it remains semi-professional and overseen by the French Football Federation.
A staggering six relegations from this term's Championnat National 1 is part of the knock-on impact of the four descending second tier sides. Shrinking the top two flights to a combined 36 teams is part of the push to restructure France's domestic game in a bid to make it more attractive, more competitive domestically and continentally, but also consequently more lucrative.
Not only was the new format voted through with a large majority by the Professional Football League (LFP) general assembly, the changes come at a time when French soccer is benefitting from a financial bailout package. Hit hard by COVID-19 and Mediapro walking away from a lucrative broadcast contract which created an enormous amount of legal upheaval, the LFP agreed a deal with private equity group CVC.
Some of this money has aided the clubs in getting back on their feet after the premature decision to curtail the 2019-20 season and the enormous fallout. Clubs are allowed to use the influx of cash to improve infrastructure and essentially better the overall image and quality of French soccer as a product — not simply spend it on transfers and salaries.
The LFP have also used some of the funds to create a commercial subsidiary which CVC now own 13% of and will now be used to modernize the game in France. With the ultimate ambition of keeping French soccer in Europe's top five by the time UEFA's Champions League reforms come into play, new domestic and international TV deals will be key moving forward.
What does all of this have to do with managers getting fired in Ligue 1? Everything. Topflight clubs are now more desperate than ever before to avoid relegation given the financial value of survival and the risk of getting left behind.
Remaining a top level club this season has an estimated potential value upwards of $30 million in LFP and CVC funds alone with teams relegated from Ligue 1 or promoted from Ligue 2 at risk of majorly missing out. There has never been a more critical moment to avoid relegation given the potential ramifications it could have as part of the shakeup which is about to take place in France.
Traditional soccer institutions such as Girondins de Bordeaux and AS Saint-Etienne are currently down in Ligue 2 and not guaranteed to return immediately — especially ASSE. Relative stability in Le Championnat through these monies could create a new elite at the expense of historical names like Les Verts and Les Girondins which have been bled dry and horribly mismanaged in recent years.
Given what is at stake for any Ligue 1 side looking over their shoulder, managerial change is considered far quicker than it has in decades. With the best part of five months left of the season, it is highly likely that these are not the final hirings and firings we will see and that some clubs might even go through multiple changes in their bid to avoid the dreaded drop and its financial impact.