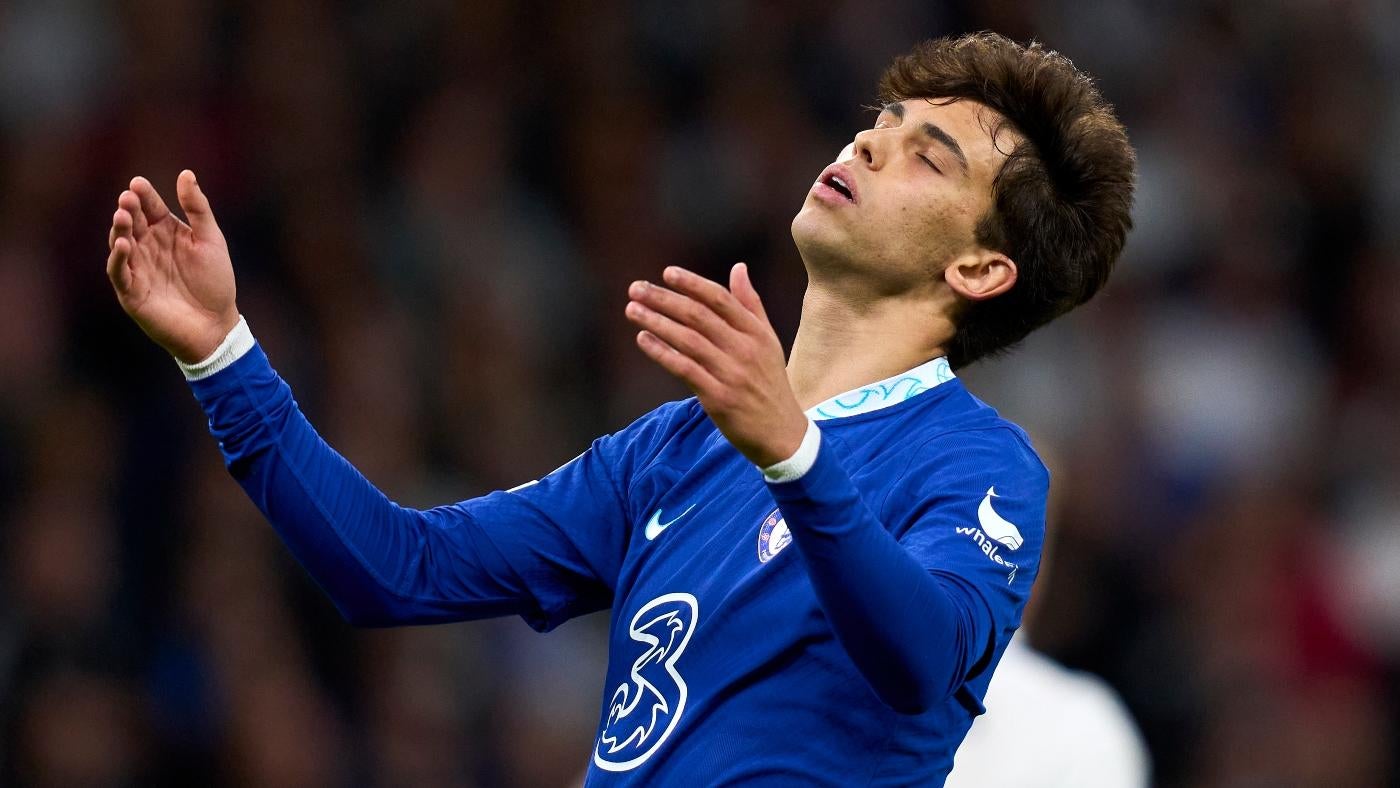 With no goals scored in four games, Chelsea's attack is reaching a new level of ineffectiveness that CBS Sports Champions League studio analyst Thierry Henry touched on after their 2-0 loss to Real Madrid in the quarterfinal first leg on Wednesday. Henry knows a thing or two about scoring goals himself and focused on a moment when Joao Felix had a golden chance to break the game open for Chelsea. Felix was, initially, alone on goal but could not maintain separation from his defender and ended up blowing what could have been an incredible chance.
"You would've liked to think that Joao Felix would've had the composure in the box. I've been in those situations, it's not easy. But what was easy for me is that you need to have the awareness to cut across. That's the first thing that you learn as a center forward," Henry said on the UEFA Champions League Post-Match Show. "When you guys (defenders) are chasing and I know that you're chasing, I cut across. Slow, a quick striker, whatever it is. It will give you the advantage of having a one-v-one or a red card. Then when he goes on his right foot, he dummies one time. Come back. But I've been in that situation and I like to think that I'm composed in the box."
What Henry's speaking about is something that confident forwards are able to do in order to give themselves the biggest chance possible to score. The issue for Chelsea is the longer that these scoreless runs go, the less confidence that their forwards have. Henry sums that up as well, "I believe that you always have time in the box. When you're not scoring, it feels like that time is really fast. You don't have that poise in the box and you kind of lose it."
Chelsea have lost that poise across their entire attack and the goal for Frank Lampard is to restore that. These are players who are able to score goals. Raheem Sterling and Felix have had seasons where they have scored 15 or more goals but at Chelsea, it isn't coming together.
"My job is to bring you to the other side," Henry said, quoting his former manager Pep Guardiola. "I will give you a plan, the strengths and weaknesses of a team. My job is to bring you from this box to the other box. After that, it's on you to score. They pay you the big bucks and you have to make a difference."
When the Blues are running out of options and the goalless games are coming one after the other, Lampard has limited options. He can use players who have received less action like Christian Pulisic and Mason Mount to hope that they change Chelsea's fortunes but then that leaves the team with an expensive bench, and potentially a disgruntled one. If his system can make goalscoring easy or at least create penalty chances to help give the team more opportunities to build confidence, that can be one way to turn things around but for players like Felix specifically, that may not be enough.
Felix is someone who has the confidence to shoot but tries curling shots instead of taking the simplest path to the back of the net or to bring his teammates into the play. If he passed more, that's when you can get the best out of Sterling's directness, pulling defenders out of position. But when a low percentage curler is aimed for the upper 90 that may hit once every 20 times, it makes defending Chelsea easier.
There's no easy fix to the issue at hand but as part of the rebuild that the team is undergoing, Chelsea needs to find a fundamentally sound number nine. They got a lesson in that at the hands of Real Madrid more than once and they thought Pierre-Emerick Aubameyang would improve things, but they'll head into the summer trying to fix the same issue that they had when the season began.