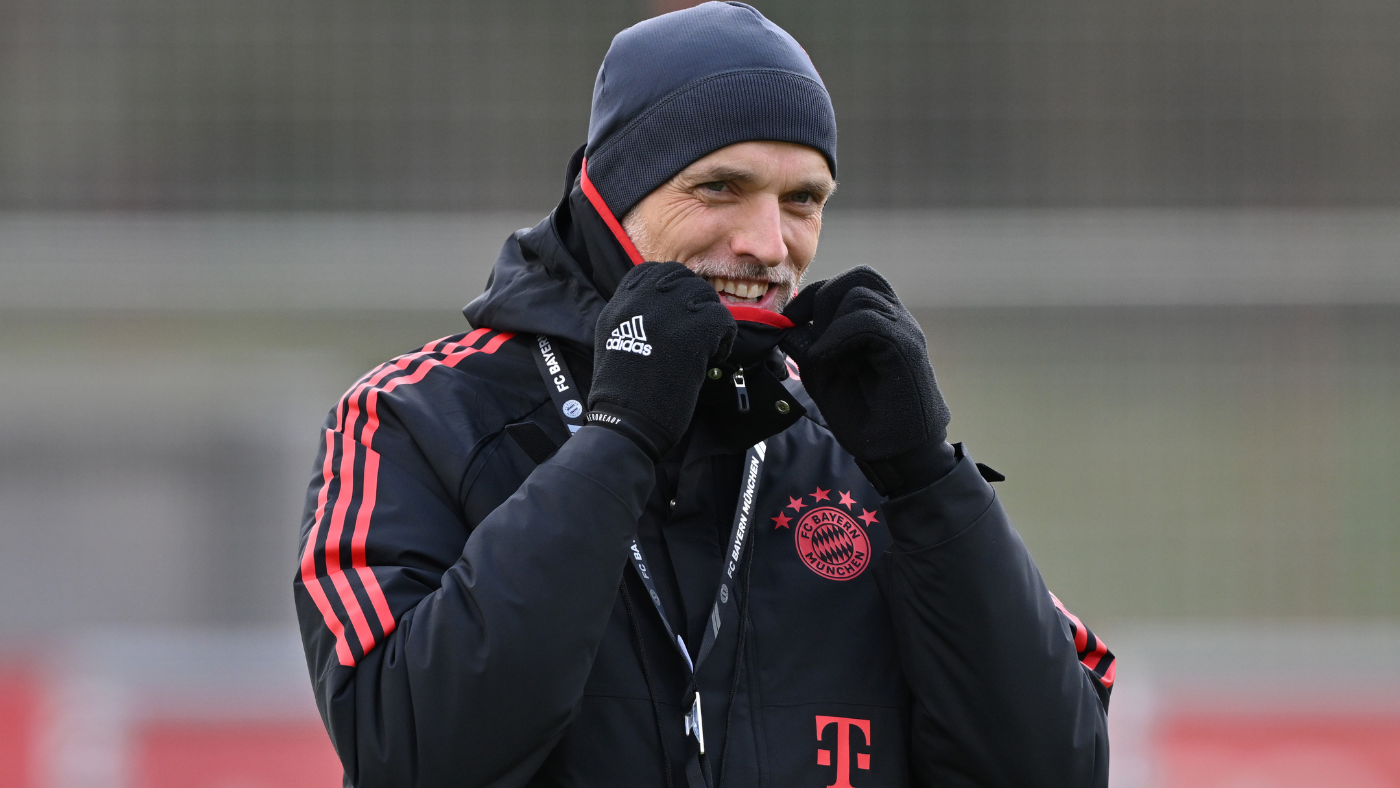 One of the major stories this international break has been Bayern Munich's decision to separate with Julian Nagelsmann in order to appoint Thomas Tuchel as their new head coach. Despite recently eliminating Paris Saint-Germain in the UEFA Champions League round of 16, the German giants have faltered domestically and are no longer top of the Bundesliga.
Borussia Dortmund lead the Bavarians by one single point heading into this weekend's Klassiker, which already has enough spice to it without factoring in that Tuchel has coached BVB before. Nagelsmann brought modern thinking to Allianz Arena when he was appointed back in 2021 but his methods also created friction behind the scenes.
Although Tuchel is 14 years older than his predecessor, he is still fairly young in managerial terms and also boasts pedigree which Nagelsmann has yet to acquire. That is not to say that the 35-year-old will not get there and there is a general feeling that this experience will serve him well in whichever job he lands next which could even be in London with Tottenham Hotspur.
So, what are Bayern getting with Tuchel?
Long-term target
First of all, this is not the first time that have Bayern have tried to land Tuchel as their new boss — previous attempts have fallen short owing to timing and the Bundesliga champions getting caught out when PSG moved fastest for the German tactician. The 49-year-old was being lined up for this summer but the situation grew difficult with Nagelsmann so that change was brought forward to ensure that Bayern did not miss out on his again.
Pedigree
While it would be disrespectful to what Nagelsmann has achieved so early in his career to say that Bayern have upgraded, there is definitely a sense that Tuchel has more suitable pedigree for one of Europe's giants. Having bossed Dortmund, PSG, Chelsea, and now Der FCB, the man from the Bavarian town of Krumbach is equipped with the required experience to oversee Bayern's change in fortunes as they look to re-establish their domestic and continental credentials. Also, the Germans are arguably more soccer-focused than his previous postings at PSG and even Chelsea which will be very much to Tuchel's liking.
Star handling
One of the major reservations over Nagelsmann from the off at Bayern was his age and whether he was simply the right man, but too early in his career for such a posting. Not being that much older than some of his players is a fairly rare dynamic in European soccer — especially at a club as big as Bayern. Compare that with not only Tuchel's indisputable seniority over his players but also the fact that he has coached the likes of Kylian Mbappe and Neymar in recent years and it feels like a more logical fit.
Motivated
Tuchel has been taking a break since leaving Chelsea and although he will have no doubt been sounded out over other jobs with PSG among those to have been mentioned. The fact that he remained patient for an opening like Bayern suggests that he feels that he is ready to return after digesting his Chelsea exit after quite a successful short spell which also saw him lead the Blues to the Champions League title one year after losing out to Bayern as PSG boss in the 2020 final. A return to his native Germany after postings in France and England will also likely be welcome after a tumultuous time away from the field in recent years. Nagelsmann himself was the subject of much speculation due to his relationship with a former BILD journalist which created trust issues in the locker room.
Winner
Looking at his recent exploits, it is difficult to argue against Tuchel being a winner. He took a struggling Chelsea side and turned them into European champions and he very nearly brought the continental success that PSG's Qatari owners crave. Meticulous and very sure of his own abilities, Tuchel will see the appeal of dynastic potential for Bayern both in Germany and beyond which will be music to the ears of the club hierarchy as they seek to reassert themselves after slipping of late.
Demanding
Tuchel is someone who finds ways to get the maximum out of his players but he is also very clear with what he wants when it comes to new players and that can sometimes create friction with his superiors. Clashing with the club leaders was one of the main factors in his downfall with PSG while Chelsea were quick to move to replace him earlier this season when things were not going according to plan. At some point, that will likely grate — the question is how soon that comes into Tuchel's tenure and what can be won before those tensions surface.