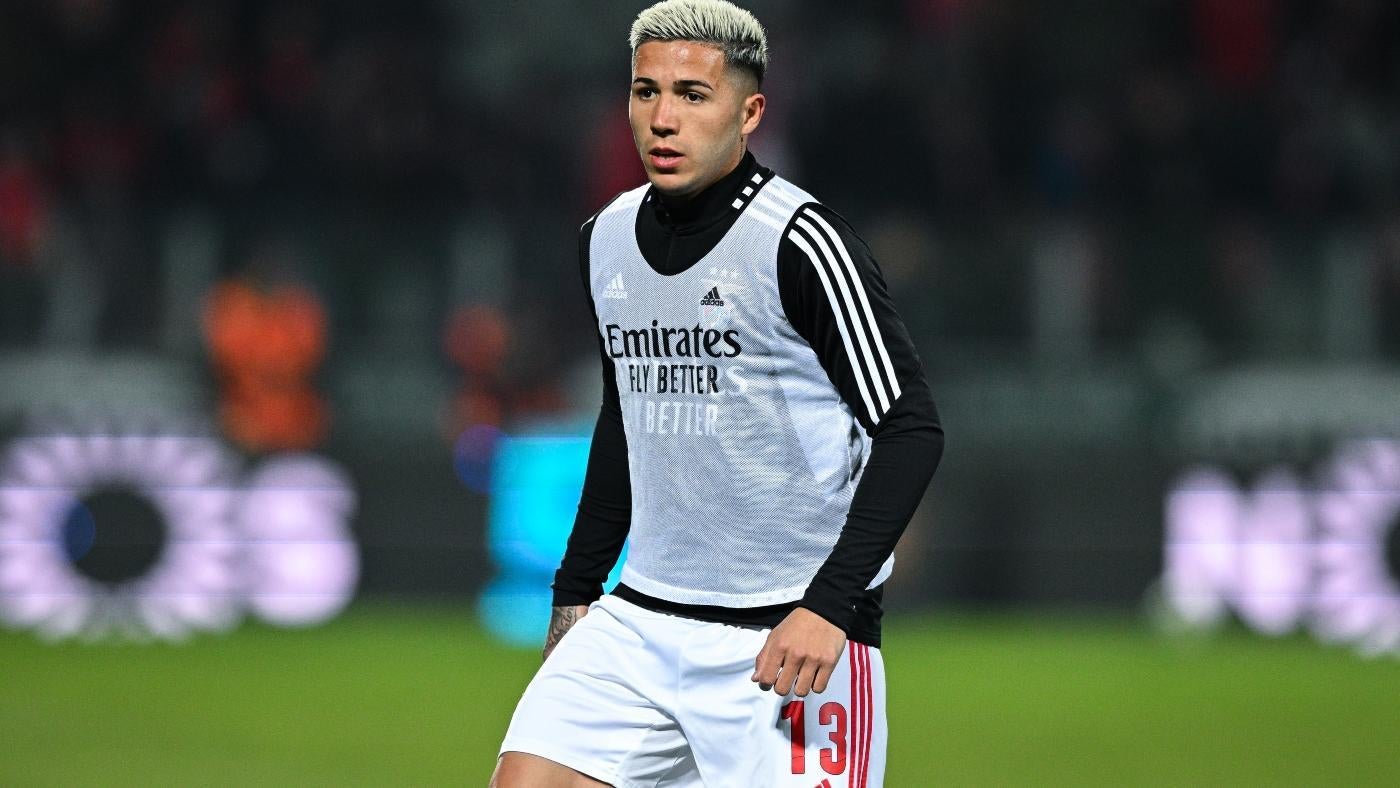 The transfer window has now closed and most European soccer clubs are unable to do any further business until the summer. It was a busy final day of business with a lot of unexpected players joining surprise clubs which means that there were a number of winners and losers in terms of those landing good moves and some being forced to stay put despite wanting to go elsewhere. Enzo Fernandez, Jorginho, Isco, Marcel Sabitzer and Milan Skriniar were just a few to experience contrasting fortunes on Jan. 31.
We look at some winners and losers:
Winner: Enzo Fernandez to
Chelsea
The transfer saga of this January window ended with the Argentina international getting the move that he has been after all month. The two clubs struck a deal at the last minute possible and the 22-year-old completes what has been a lavish winter spending spree even by Chelsea's new standards. Fernandez leaves a sizeable hole for the Portuguese giants, but brings in the largest possible fee which can be reinvested in the future. Now for the South American to get to work as Graham Potter tries to rebuild the Blues' midfield with his latest acquisition.
CBS Sports has the daily soccer podcast for you, covering everything you need to know about the beautiful game. Make sure to give House of Champions a follow for coverage of the biggest games, stories, transfer news with Fabrizio Romano, and everything else going on in the world's most popular sport.
Loser … for now:
Hakim Ziyech's

incomplete move to PSG

It seems as if the Morocco international would become a winner, but the move to Parc Des Princes to join Paris Saint-Germain hit a snag as reports say a paperwork issue on Chelsea's end resulted in documentation not being submitted in time. Ziyech had became a forgotten man a little bit more with each new arrival as the likes of Mudryk and Joao Felix arrived at Stamford Bridge. A move would give him a new lease on life, but it remains to be seen if an appeal will be successful. There is little doubt that the FIFA 2022 World Cup played a role in earning Ziyech this potential shot at 29, but there was also that bit of need on the part of the French champions who badly needed an injection of creativity. We will have to wait and see whether it actually happens. It would be an interesting move in a position of need, just not as much as they needed a new defender…
Loser: Milan Skriniar staying at Inter until summer

Which brings us to one of the major losers who will now have to see out the season with Inter Milan. Skriniar has agreed a summer switch to PSG as a free agent but both will have to do without until then which is not necessarily good news for the remainder of this season. The Ligue 1 leaders badly needed new defensive blood given their current struggles and Skriniar has been desperate to leave as soon as possible but must now give it his all in awkward circumstances for the Nerazzurri.
Winner: Marcel Sabitzer to
Manchester United
Few predicted such a move but the untimely injury to Christian Eriksen presented an opportunity which United pounced upon to add a stopgap solution of quality with the Denmark star now out until pretty much the end of the season. A non-essential figure at Bayern Munich, Sabitzer's future has been the subject of speculation more or less since he arrived from RB Leipzig and this switch is now an opportunity to remind people of his quality. Expect Erik ten Hag to get him looking like something close to the talismanic figure he was for Leipzig. 
Winner: Jorginho to
Arsenal
Towards the end of last week, Arsenal were expected to spend big to land Brighton's Moises Caicedo yet the Ecuador international finds himself stuck with the Seagulls just a few days later. After refusing to be drawn into a bidding war for Caicedo, the Gunners took the same pragmatic approach which saw them let Mykhailo Mudryk join Chelsea and go for Leandro Trossard and Jakub Kiwior instead. Mike Arteta's men now find themselves with three quality additions at a fraction of the prices discussed regarding both Mudryk and Caicedo. Jorginho might just end up a Premier League champion, too.
Loser: Isco and Union Berlin falling apart
For a short while, it looked as if Union Berlin would pull off something of a coup with the Spaniard joining the likes of Josip Juranovic, Jerome Roussillon and Aissa Laidouni at Stadion An der Altern Forsterei. However, the medical proved problematic and the move quickly fell apart for the 30-year-old former Real Madrid and Sevilla man who remains without a club. The Germans will be fine and are well-equipped for their battle at the top end of the Bundesliga but there is no guarantee that Isco finds a new club anytime soon given that there are now major questions over his physical state.
Loser: Moises Caicedo not getting big move from Brighton
The Ecuador international overplayed his hand and got burned when Arsenal baulked at Brighton's asking price. Isolated from the senior squad while the transfer window passed, Caicedo now faces a tough task to win back the trust of his manager, teammates, and the Seagulls fans. Given the high price tag, potential future suitors will be wary of this episode before trying to acquire the 21-year-old this summer — assuming that his form has recovered.