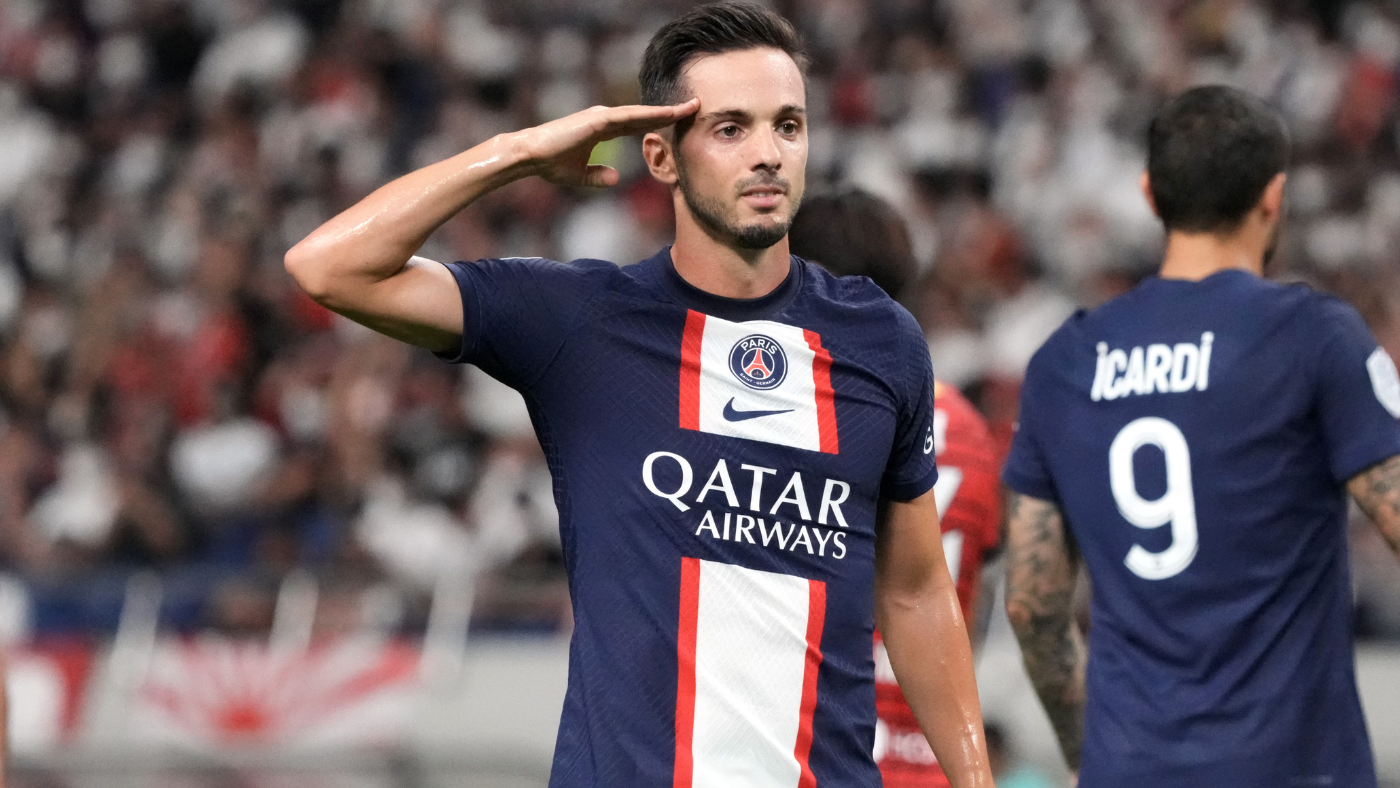 What's better than a cup of coffee and the latest soccer transfer news? Join in as CBS Sports provides the latest updates from around the world and what they mean to your favorite teams. Sevilla have been busy with Lucas Ocampos returning from AFC Ajax while Wolverhampton Wanderers also completed the signing of Pablo Sarabia from Paris Saint-Germain. There are updates on AC Milan's Rafa Leao, Atletico Madrid's Yannick Carrasco and Juventus' Adrien Rabiot too.
Let's get to the transfer moves:
In the six-yard box
The biggest transfer stories of the day. These are the deals that are happening, or at least on the verge of getting done.
The Argentine is back in Spain after spending the first half of the season on loan in the Netherlands which did not work out for neither player nor club. Ocampos, 28, is now back with the club he helped to win the UEFA Europa League in 2019-20 as they gear up for a relegation battle in La Liga. The former Olympique de Marseille and AS Monaco man remains under contract until 2024.
This one was in the works the past few days and was finally completed and made official on Tuesday evening. The Spain international has joined the Premier League outfit for around $5.5 million and has signed a contract until the summer of 2025 with Julen Lopetegui's men.
Entering the penalty area
These moves may not be imminent, but there's a lot of transfer fire in all the smoke these players and teams might be blowing.
Milan keen to tie Rafa Leao down
The Italian champions want to extend the Portugal international's current deal as quickly as possible with further talks expected imminently. Leao is under contract until 2024 and the 23-year-old is one of Serie A's top talents with the Rossoneri now offering around $7.5 million in net salary per season with add-ons included. Will it be enough?
Yannick Carrasco-Memphis Depay swap
Barcelona and Atletico Madrid could do some winter business with super-agent Pini Zahavi talking up a swap deal featuring these two players: "The plan is to swap Ferreira Carrasco for Memphis Depay," he said. "It is not concrete yet and I do not know if it will happen. Negotiations are ongoing and we are talking. Yannick likes this idea."
Build-up play
These moves might be speculative but they're ones to keep an eye on.
Juventus' Adrien Rabiot to stay
The France international is expected to remain in Turin this month but to still leave the club as a free agent this summer. Rabiot has been linked with a Premier League move and could have joined Manchester United last year. The 27-year-old played an unexpected starring role for France at the FIFA 2022 World Cup in Qatar.
Keeper punts
Your daily quick hitters.
Fiorentina's goalkeeper is of interest to Napoli.
Atleti boss Diego Simeone has been clear on Rodrigo de Paul's situation: "No one has asked me to leave."