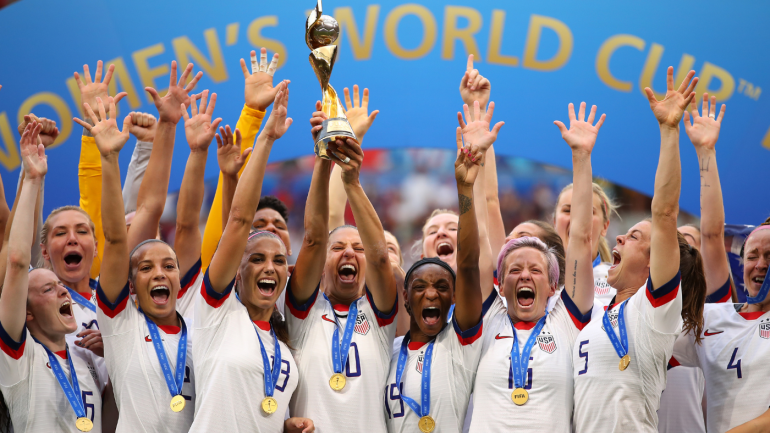 Getty Images
The United States could have a chance to host back to back World Cups. U.S. Soccer announced that they will be involved in a joint bid with Mexico to host the 2027 Women's World Cup. Bids are due by April 21st as the United States will join Brazil, South Africa and a joint bid between Belgium, the Netherlands and Germany as the confirmed bids so far.
Mexico has never hosted a Women's world cup while the United States last hosted the tournament in 2003 when it was moved from China. The United States has also hosted the Women's World Cup in 1999. The 2027 edition of the tournament will be the second to include 32 teams after it was expanded ahead of this year's edition taking place in Australia and New Zealand.
"The United States has always been a global leader for the women's game, and we would be honored to co-host the world's premier event for women's soccer along with Mexico," said U.S. Soccer President Cindy Parlow Cone, who played in two Women's World Cups and was a key part of the USA's 1999 FIFA Women's World Cup championship. "Hosting the 2027 Women's World Cup provides us an incredible opportunity to cap off two historic years of World Cup soccer in the Concacaf region, helping us continue to grow the game among our confederation associations. A record six teams from Concacaf will play in the Women's World Cup this summer, and the United States and Mexico want to continue to push the envelope for the development of women's soccer across the entire region."
Nations will be required to submit their official bids by December 8 following an onsite workshop that will take place at the 2023 World Cup and in February of 2024, FIFA will conduct onsite inspection visits to bidding countries to publish a bid evaluation report in May of 2024.