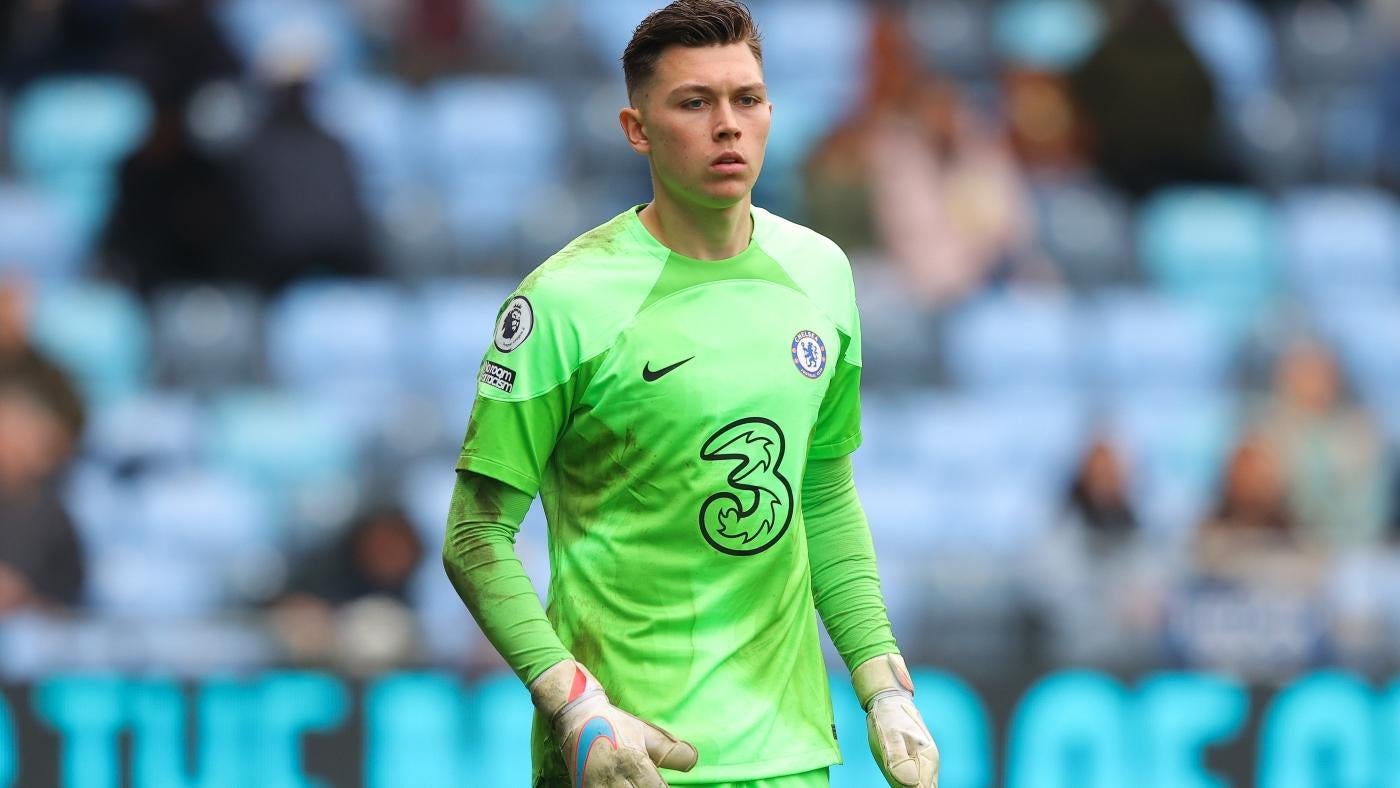 The United States roster is officially set for the U-20 World Cup which will kick off in Argentina on May 20th. Head coach Mikey Varas will need to overcome some clubs withholding their players but there is still an impressive roster as the Americans look for a deep run. Depth has been improving for the national team by the year so even without key contributors, this is a squad that can win the whole tournament if they play at their best level.
Here's the roster, who is missing and who to watch ahead of the May 20 opener against Ecuador:
U.S. U-20 World Cup roster
GOALKEEPERS: Alexander Borto (Fulham/ENG), Antonio Carrera (FC Dallas), Gabriel Slonina (Chelsea)
DEFENDERS: Justin Che (Hoffenheim/GER), Brandan Craig (Philadelphia Union), Mauricio Cuevas (LA Galaxy), Marcus Ferkranus (LA Galaxy), Jonathan Gómez (Real Sociedad/ESP), Caleb Wiley (Atlanta United), Joshua Wynder (Louisville City)
MIDFIELDERS: Daniel Edelman (New York Red Bulls), Diego Luna (Real Salt Lake), Jack McGlynn (Philadelphia Union), Rokas Pukštas (Hajduk Split/CRO), Niko Tsakiris (San Jose Earthquakes), Obed Vargas (Seattle Sounders), Owen Wolff (Austin FC)
FORWARDS: Cade Cowell (San Jose Earthquakes), Kevin Paredes (Wolfsburg/GER), Quinn Sullivan (Philadelphia Union), Darren Yapi (Colorado Rapids)  
Key absentees
Paxten Aaronson: One of the key players for the team in qualifying, it was quite a surprise for Eintracht Frankfurt to not allow Aaronson to go to the World Cup. While it's good that he's getting minutes for his club, these tournaments can be formative moments for talented youth players. His missing out is a big blow for the team.
Caden Clark: While Clark has had injuries for his club, he's in a weird limbo where he essentially hasn't played for a year due to his loan back to New York then returning to Germany. Midfield is somewhere where the club will be short, which is why he was expected to be included, but form does matter especially when someone hasn't played in eight months. 
Players to watch
Gabriel Slonina: Probably the most talented youth keeper in the world, Slonina has had a tough time adjusting to Chelsea's youth side but moving to a new team and a new country, some growing pains are expected. A great tournament can help play him into form ahead of what will be a critical summer. 
Kevin Paredes: Finally breaking into the starting XI at Wolfsburg, Paredes has scored a goal and assisted three more in his second season for the team. One of the most talented left backs in the squad, Paredes is someone who is close to making the senior national team due to his ability and lack of depth behind Antonee Robinson, but at an important time of the season, it's amazing that he has been able to be included in this tournament as an attacking option.
Jonathan Gomez: Paredes may be the most talented left back in the pool but that doesn't mean that Gomez is far behind. His ability with the ball at his feet is impressive and he isn't afraid to shoot either. Struggling to break into the first team at Real Sociedad, this is a tournament that could get him either a loan move or push the coaching staff to play him more, both of which could be great results for him.
Jack McGlynn: Already linked to moves abroad from the Philadelphia Union, McGlynn could move during the summer and a strong showing in Argentina will only improve the moves that he can make. With an excellent left foot, he can take free kicks for the team and help set up attacking players like his club teammate Quinn Sullivan. McGlynn will be one of the most important players for the youth national team during this tournament.