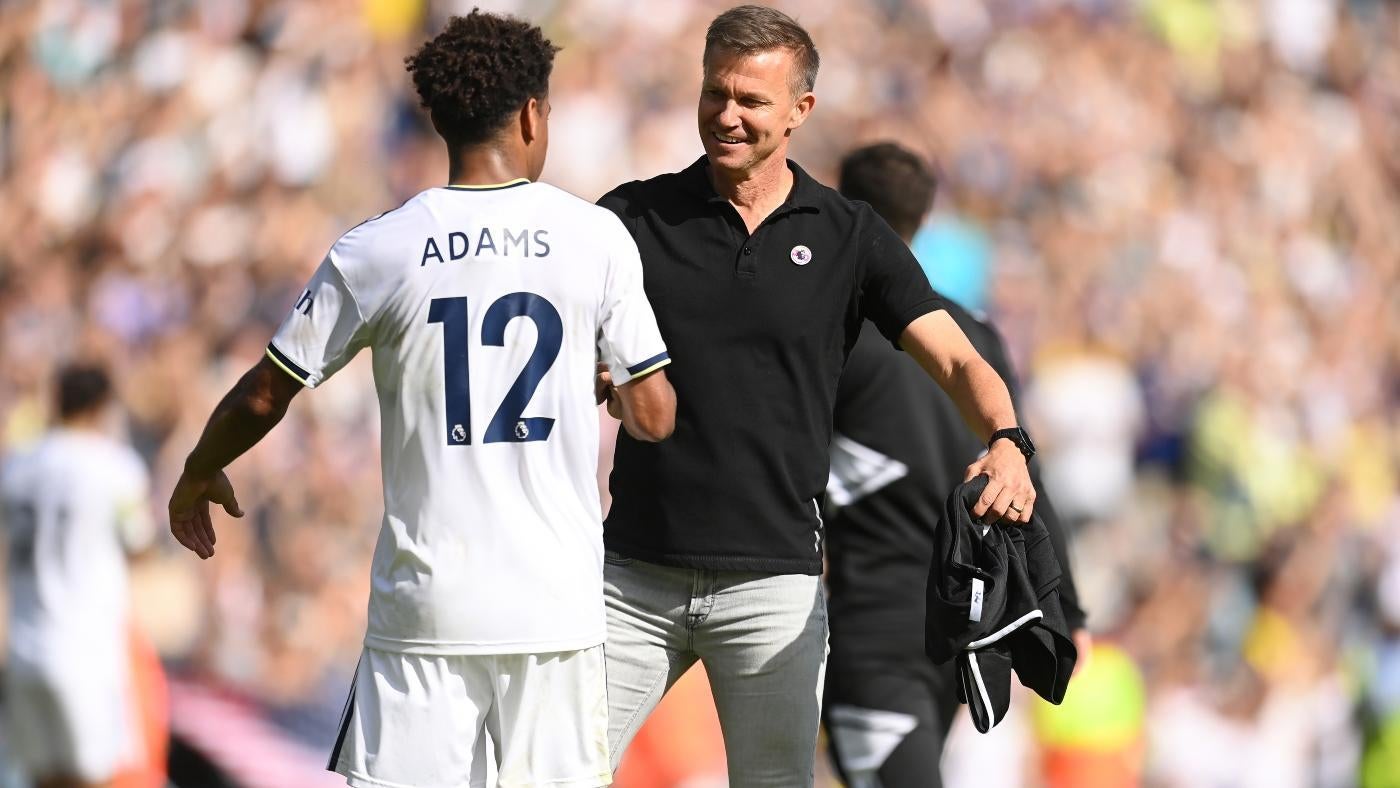 While Anthony Hudson is the interim coach for the United States men's national team, the search for a head coach is still open and things have gotten interesting with the ever-popular Jesse Marsch now available. Arguably one of the most decorated American coaches in Europe along with Pellegrino Matarazzo, Marsch's availability is one to keep an eye on. Matarazzo seems out of the running now that he just signed to manage Hoffenheim, but there is a need to move somewhat quickly now that Mexico have their coach in Diego Cocca, but who all should be under consideration? Let's take a look.
Jesse Marsch makes a ton of sense
After being sacked at Leeds United, Marsch has likely become the top available American manager but if U.S. Soccer decided to go with him, there could be warning signs. Leeds United put in arguably their best defensive performance as a team after letting Marsch go, not winning since November. While some of that was due to Weston McKennie's first Premier League start alongside Tyler Adams, the team playing their most coordinated press without Marsch isn't great and doesn't speak much to what he did there. 
Marsch's system also is tough to pick up on the international stage and could cause issues for players who aren't together on a week-to-week basis, but also with the core of the USMNT midfield at the club, there are fewer concerns about players not knowing how to work together. Marsch's star has fallen after consecutive sackings at RB Leipzig and Leeds but he's still one of the top American managers on the market, it's just tough to say that he's the best choice for the job right now.
Jim Curtin could be the motivator they need
The current Philadelphia Union manager, Curtin has an interesting case for the USMNT job. Not only has he worked with current and former national team players with the Union while showing tactical flexibility under multiple sporting directors but his motivational skills are second to none. International management can at times be a vibes-based gig and Curtin's teams will run through a wall for him. There are times when it was clear that the USMNT weren't motivated for playing on a rough pitch in El Salvador and Curtin can get the best out of his teams in those situations. 
Curtin understands the path that everyone on the pitch has been through and he is still young enough to connect with a youthful team, especially currently starting plenty of 18 to 20-year-olds in Philly. If Curtin wants to continue the 4-4-2 diamond with the national team, that could also help get the best out of Christian Pulisic and Gio Reyna, bringing them both central to play off of an active striker like Josh Sargent. The rest of the team can provide width around the three providing the USMNT with a solid setup to overwhelm teams.
Brian Schmetzer is a proven winner 
Winning both MLS Cup and Concacaf Champions League, there are few managers who can match Schmetzer's credentials with the Seattle Sounders. It took him a while to rise into being the top manager in MLS while assisting Sigi Schmid, but once he got the job, Schemtzer ran with it. His attention to detail is excellent as he sets up his teams to exploit the smallest of weaknesses of the opposition which is a key to international management. 
While the Sounders weren't able to get past their first match of the Club World Cup, there have been so many positives, and just making the Club World Cup was huge. With the Sounders going through a front office restructure this season, it could also be a good time to try something new with the national team. 
Non-domestic options 
As the USMNT don't have to be led by an American, there are other options that could be pursued, but with the Brazil job still open, they could be hard to attain as well. The team has done their due diligence on some already and have been told that interest is limited despite this being an attractive job on the surface, especially considering the next World Cup is in the U.S., Mexico and Canada. One interesting name that is available is Steven Gerrard. Successful with Rangers, Gerrard didn't hit the highs expected at Aston Villa but that doesn't mean that he couldn't ignite the national team. Also carrying name value, Gerrard could help with dual national recruitment as Florian Balogun is a name that the USMNT could use in 2026 for the World Cup. He is also familiar with the United States after his time in MLS. 
Joachim Low and Luis Enrique are also names who could come up in U.S. Soccer circles but again, it comes down to would they be interested in the role after already managing at higher levels? If they are, could they be provided with the amount of power needed to turn their visions into reality during what is arguably the most important stretch of American soccer on the horizon?