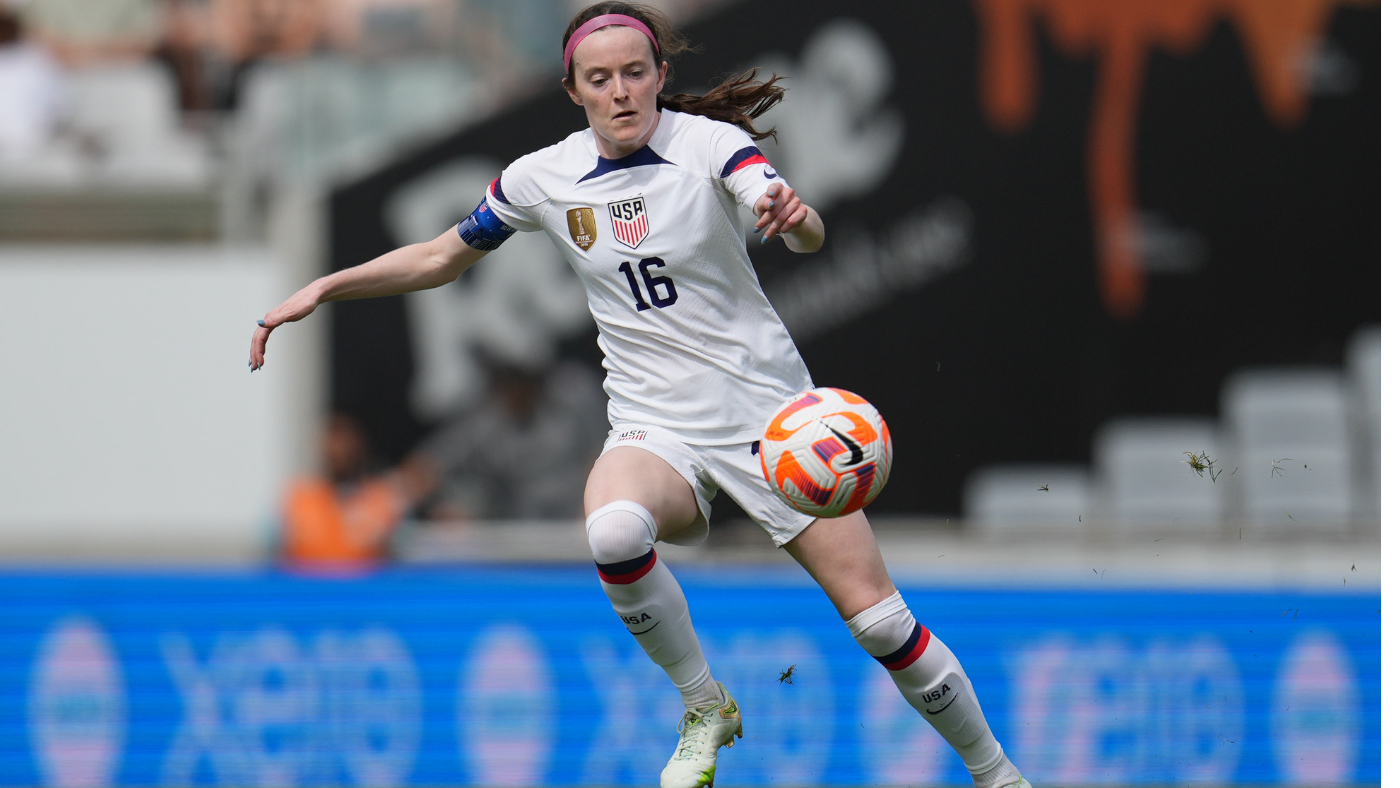 The United States women's national team is six months out from the 2023 FIFA Women's World Cup. The team recently exited their annual January camp with a pair of victories against co-host nation New Zealand. The group will gather again in February to prepare for the 2023 SheBelieves Cup. Head coach Vlatko Andonovski and his staff will continue to narrow down the pool of players over the next months to try and finalize a roster for the World Cup. 
The team produced lopsided score lines in both games, recording nine goals over their two friendlies against New Zealand, and slotted some players into new positions. Let's take a look at some players who bumped up their stock ahead of the SheBelieves Cup:
Stock up
Trinity Rodman
The winger's time with senior women's national team has been short and limited to a role off the bench. In her 12 appearances she's scored 2 goals and recorded 3 assists – all three delivered during the New Zealand friendlies. SheBelieves Cup could mean more opportunities to see Rodman get more minutes.
Naomi Girma
 A rising star in the center back position for club and country, Girma's 90 minute split shift over two matches showed more of what she can provide for the team in distribution. Two clean sheets didn't provide much in evaluating one on one battles or overly dangerous scenarios, but it did show that Girma will remain a starting center back option for the team. 
Rose Lavelle
The focal point of the team's attacking creativity, Lavelle has been a constant feature in the middle third for the team while the coaching staff figures out solutions with the defensive midfield role. Because of the rotation, we got to see Lavelle flex her versatility, as she featured in the No. 8 role and frequently played lower at times during the second match against New Zealand.
Stock down
Mostly the it was the players who didn't play who saw their stock drop. Due to coaches' decision rather than actual form, there were a number of players who didn't see any time at all during the two-game series. 
Sam Coffey
She's been called into camps since June 2022, primarily as an option for defensive mid, but has seen little match time with the team. 
Hallie Mace 
She returned to team camps in 2022 as an option at outside back in light of injury to Emily Fox, Kelley O'Hara, and with Crystal Dunn working her way back from maternity leave.
Adrianna Franch 
She was the backup to Alyssa Naeher during the 2019 World Cup and Tokyo Olympic Games but was mainly absent from team rosters for nearly a year post-Oympics. After a standout season with Kansas City Current, French was called back into USWNT camps in October 2022. In her three recent roster appearances in matches against England, Spain – and now New Zealand – she has yet to see the pitch.
Standing still
Ashley Hatch and Midge Purce. 
Both forwards had extended minutes against against New Zealand, but the return of injured players back into pool may further complicate their chances to crack a 23-player World Cup roster. Sophia Smith and Megan Rapinoe were unavailable for January camps with minor foot and ankle injuries, and Alex Morgan was a late injury scratch in the second game. 
Lynn Williams 
Her return to January camps included a goal, an assist, and even a yellow card in her first game back. After a 10 month absence with a hamstring injury, Williams' return will further thin out spots for the World Cup among the forward core. A bigger test against Brazil, Canada, and Japan during the 2023 SheBelieves Cup might be the final test for some players still considered on the bubble.