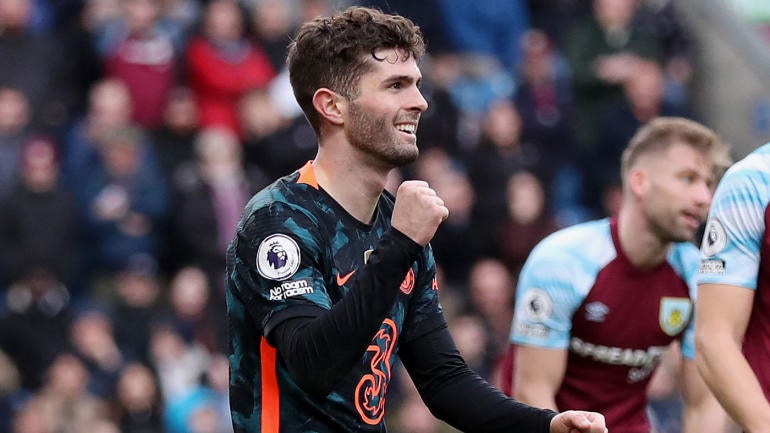 Getty Images
Chelsea were already rolling, ahead 3-0 versus Burnley behind a Kai Havertz brace and a goal for Reece James, but things went from bad to worse for the home side as James Tarkowski forgot how to make a clearance. The Burnley defender played a cross from Mason Mount into the path of an oncoming Pulisic to make the match 4-0 in only the 69th minute.
What's funny is that if Tarkowski doesn't touch the ball, Pulisic would likely be ruled offside, but as a defender, you can't leave these things up to chance. For Chelsea, when things are going well everything falls your way and that was the case here as Pulisic also assisted Havertz's first goal in the 52nd minute.
The goal was a significant one as it broke a tie with Roy Wegerle for Premier League goals by a United States international. This was Pulisic's 17th for third place. He will need a few more goals to pass the two people who he trails though in Brian McBride (36) and Clint Dempsey (57).
This outpouring of goals with Mount, Havertz, and Pulisic will likely keep Romelu Lukaku on the sidelines as he has struggled to integrate into the side following his return to Chelsea. After struggling to break into the side to begin the year, Pulisic and Havertz feel like two of the first names on the team sheet now.