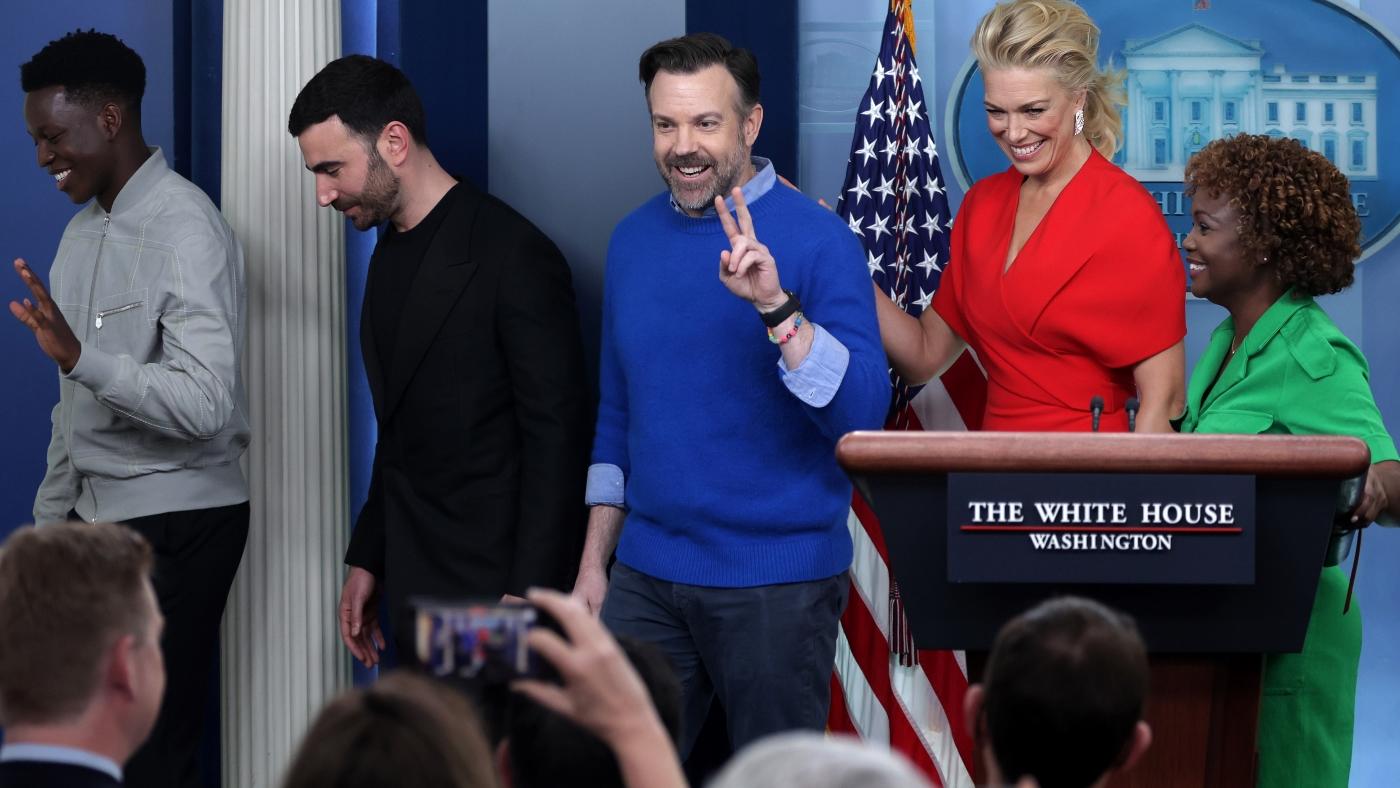 The White House hosted some famous guests on Monday when the cast of the hit Apple TV show "Ted Lasso" came to raise awareness about mental health.
Jason Sudeikis, Brett Goldstein, Hannah Waddingham, Brendan Hunt, and Toheeb Jimoh joined White House press secretary Karine Jean-Pierre in speaking to reporters about the importance of mental health.
At the end of his remarks, Sudeikis fielded one question from another special guest, fictional journalist Trent Crimm of The Independent, played by James Lance. Compared to the type of questions Crimm normally throws at Ted Lasso, played by Sudeikis, this one was a softball.
In the show, Ted Lasso is a former American football coach who now coaches English football team AFC Richmond. Sudeikis' character often seeks help from those around him, including a team therapist, as he wrestles with anxiety and panic attacks.
In his time at the White House podium, Sudeikis emphasized the importance of regular mental health checks with yourself and those closest to you.
"No matter who you are, where you live, no matter who you voted for, I assume we all know someone or have been that someone who has struggled, that's felt isolated, that's felt anxious, and has felt alone," Sudeikis said. "It's actually one of the things, believe it or not, that we all have in common as human beings.
"That means it's something we all can and should talk about with one another when we're feeling that way or when we recognize someone feeling that way. We encourage everyone, and it's a big theme of the show, to check in with your neighbor, your coworker, your friends, or your family and ask how they're doing."