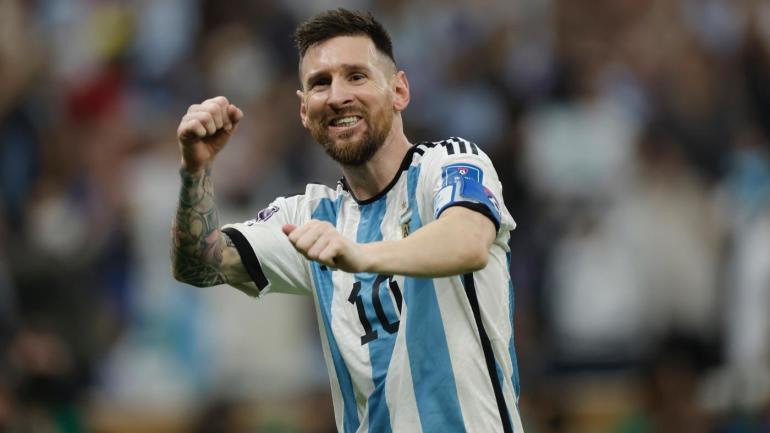 Getty Images
Lionel Messi is kind of a big star in Argentina. Just a few months removed from bringing home the 2022 World Cup, Messi returned to his home country on Monday. His presence caused such a stir that he needed a police escort to get home after being mobbed by fans.
Back in December, Messi scored a pair of goals in Argentina's win over France in the World Cup final, and he took home the Golden Ball award as the tournament's best player. Messi, who is currently playing for Paris Saint-Germain, flew back to Argentina ahead of an international friendly against Panama on Thursday night.
After training with the rest of the Argentinian team on Monday, Messi went to dinner with his family at Don Julio, a restaurant in Buenos Aires. When word got out that Messi was at the establishment, fans flooded the streets outside, just trying to get a glimpse of the national hero.
Messi wasn't able to leave the restaurant until 1:45 a.m., when police arrived to give him an escort, per a report from La Nacion. The police cleared the narrowest of paths for Messi to get to his car, and fans swarmed around trying to touch him or get a picture of the legend.
Thursday night's match against Panama will be Messi's first game with Argentina since the World Cup, and that game is slated to begin at 8:00 p.m. ET.