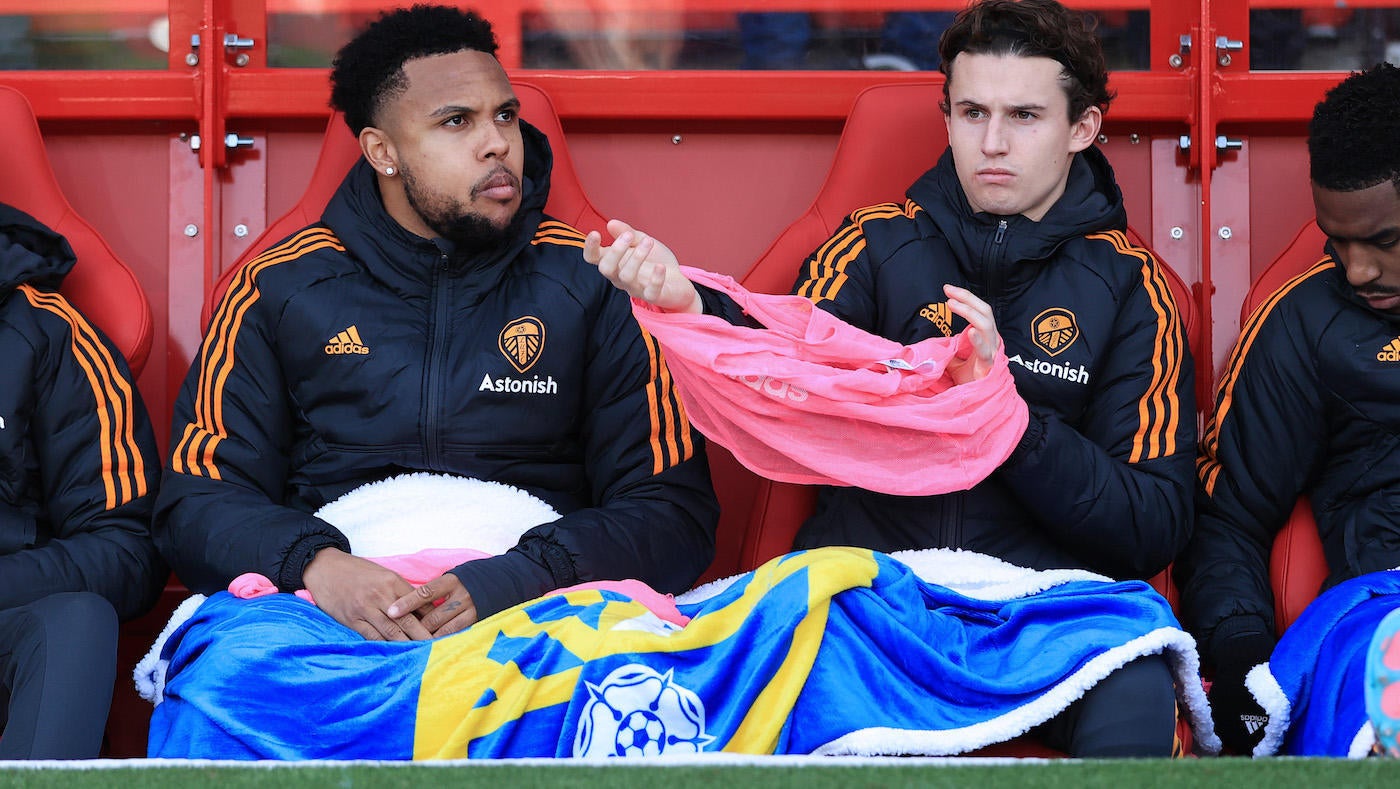 Jesse Marsch could have few complaints when the axe fell. It was not just that his Leeds United side had gone winless in the Premier League since the international break, or that they were hovering just above the relegation zone after a summer of significant investment. More than that, it was that the US head coach did not really have a sizeable run in his 11 months at Elland Road to convince his doubters that his team had what it takes to make themselves comfortable in the English top flight.
Only once did they go five top flight matches without defeat, a run where they met two soon to be relegated teams, two who would finish in the bottom half and Wolves. Aside from those games, there really were some encouraging moments. None were more memorably than the 3-0 win over Chelsea at the start of this season, a triumph of the high intensity, continual running that is Marsch's calling card. But results as spectacular as that came too infrequently, and ultimately all the coach could point to was performances.
He might have had a point. During his 11 months in charge, Marsch's side played like a firmly midtable team. Their expected goal difference (xGD) per game was -0.05; in the average game they played they were about equal with their opponent. Remove penalties from the equation and you have a team with the 10th best xGD in the top flight, firmly bunched up in a group that includes Aston Villa, West Ham and Manchester United.
Marsch's issue is that his brittle side, one who would impress you for half an hour then concede a bafflingly simple goal, had results in front of goal that never quite seemed to reflect their performances. They scored fewer than their xG and conceded more than the xG of the shots they allowed. "We keep finding ways to lose," he said in the days before the axe fell. Yet everything we know about expected goals is that they should eventually be reflected on the pitch. It is perhaps for that reason that director of football Victor Orta kept Marcelo Bielsa's successor in place for so long before sacking a coach with eight wins from 32 Premier League games.
Equally it would suggest that the USMNT players who seemed to be in such a conducive environment under Marsch need not fear what the future might bring under his successor. They might all have arrived since the end of last season but two of the triumvirate — Brenden Aaronson and Weston McKennie — were players that the Leeds hierarchy wanted before they appointed an American head coach. The Whites were in negotiations with Red Bull Salzburg in January 2022 as they attempted to sign Aaronson there and then, instead his arrival was announced four days after survival was secured. When McKennie arrived from Juventus on loan it was reported that he was a player that Orta and colleagues had been on the trail of since his time at Schalke.
That leaves only one player who might be reasonably termed a Marsch signing, not least because when Tyler Adams arrived he was rekindling a player-coach bond that went back to when he was 15 years old. But whoever succeeds Marsch would be mad to dispense with the USMNT captain, a player with the second most tackles in the Premier League. According to Statsbomb, no one in the English top flight had made more successful counterpressure regains as of January 10. Only three players win back possession more frequently in the middle third of the pitch than Adams: they are Rodri, Declan Rice and Thiago. That is not bad company to be in.
Aaronson's numbers are not as gaudy, but then he is younger and had not previously played in a top five European league. One goal and two assists is hardly an exceptional return for an attacking midfielder particularly when he has started 19 games and had just one direct contribution to a top flight goal since August. The 22 year old does a lot of other things fairly well, he is in the 66th percentile of Premier League attacking midfielders and wingers for shot creating actions and he gets the ball back in Leeds' possession in the final third a lot, once every 90 minutes to be precise.
Those are qualities that suit a player in the Leeds side that came before Marsch and, unless the club hierarchy take leave of their senses, they will suit whoever comes in next. Anyone who has seen McKennie in a Juventus and USA shirt can feel rather confident that he will bring similar energy, dynamism to Elland Road. Early reports of interest in Rayo Vallecano boss Andoni Iraola suggest that they are looking for another fit to the blueprint set down by Bielsa (Iraola's side average the third lowest passes per defensive action in La Liga this season, the sign of a team that press with aggression).
Leeds do not seem the type to rip up their identity just to survive. If they were, why would they have hired Marsch in the first place? And so while the departure of their compatriot might be disappointing news for Aaronson, Adams and McKennie it need not spell the end of their time at Elland Road. Leeds bought those players and hired that manager because they suited their footballing identity. They should be around for a while yet.