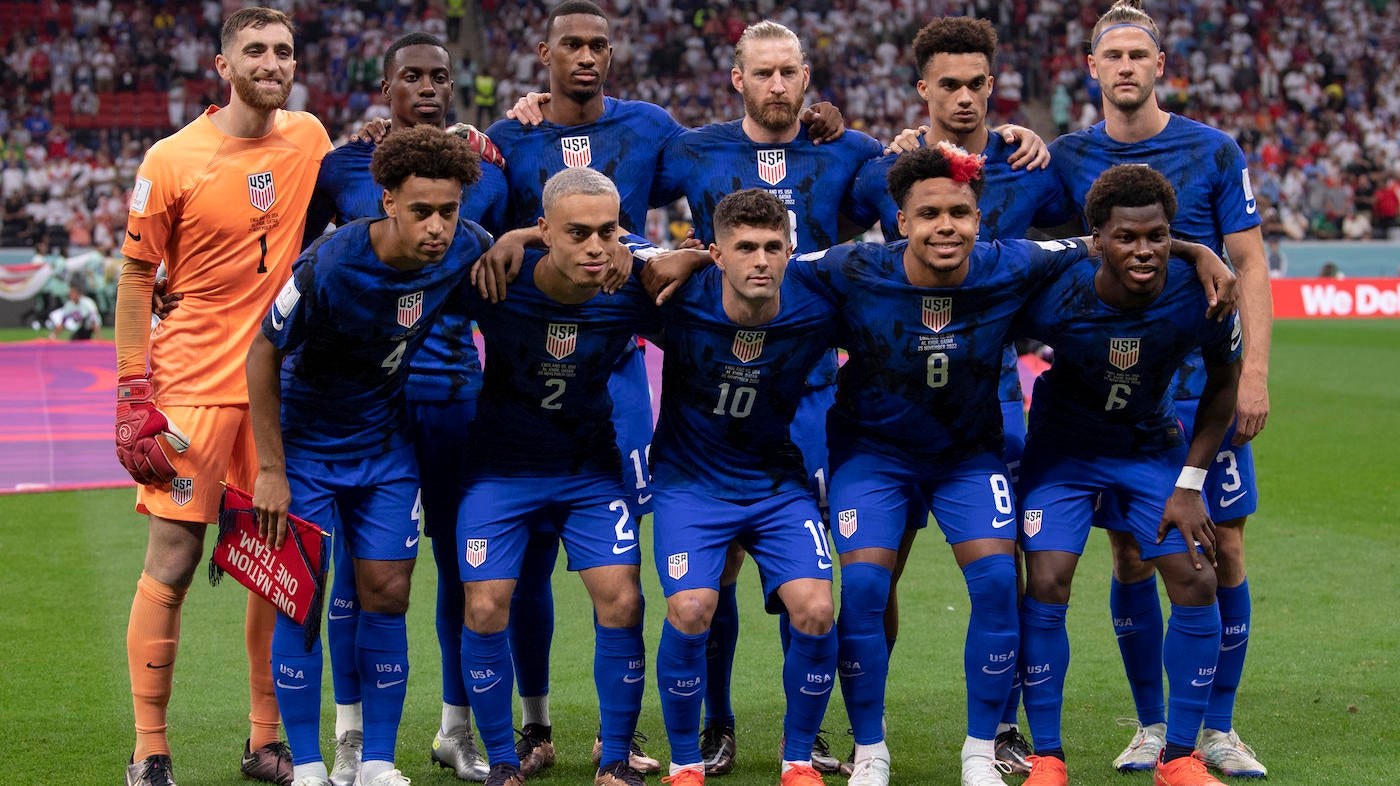 The 2022 FIFA World Cup group stage began on Nov. 20 and it will wrap up before this week ends, with knockout stage play set for Saturday with the United States and the Netherlands. It's the first winter edition in the history of the competition. Every team has finalized their squads and the best players in the world, now take center stage in Qatar with action running through the final on Dec. 18. It's been a long road to get to this point but after the draw on April 1 and the intercontinental playoffs getting decided in June in Doha, the schedule was locked in, and now finally the games can commence. 
And while we have you here, make sure to sign up for our new newsletter covering the beautiful game in all its glory, including daily updates about the World Cup, here.
Please check the opt-in box to acknowledge that you would like to subscribe.
Thanks for signing up!

Keep an eye on your inbox.

Sorry!

There was an error processing your subscription.

Listen below and follow In Soccer We Trust: A CBS Sports Soccer Podcast where three times a week your three favorite former USMNT players cover everything you could possibly want to know about the beautiful game in the United States.  
Here is the entire schedule:
Group stage schedule
Games on Fox, FS1, FS2, Telemundo or NBC Universo can be streamed via fuboTV (Get access now). 
(All times U.S./Eastern)
Friday, Dec. 2
South Korea 2, Portugal 1
Ghana 0, Uruguay 2
Cameroon 1, Brazil 0
Serbia 2, Switzerland 3
Craving more World Cup coverage? Listen below and follow House of Champions, a daily CBS Sports soccer podcast, bringing you top-notch analysis, commentary, picks and more during the big games in Qatar.
Bracket
Round of 16
All times U.S./Eastern
Saturday, Dec. 3
Netherlands vs. United States, 10 a.m. (Fox, Telemundo)
Argentina vs. Australia, 2 p.m. (Fox, Telemundo)
Sunday, Dec. 4
France vs. Poland, 10 a.m. (FS1, Telemundo)
England vs. Senegal, 2 p.m. (FS1, Telemundo)
Monday, Dec. 5
Japan vs. Croatia, 10 a.m. (Fox, Telemundo)
Brazil vs. South Korea, 2 p.m. (Fox, Telemundo)
Tuesday, Dec. 6
Morocco vs. Spain, 10 a.m. (Fox, Telemundo)
Portugal vs. Switzerland, 2 p.m. (Fox, Telemundo)
Quarterfinals
Friday, Dec. 9
Quarterfinal 1, 10 a.m. (Fox, Telemundo)
Quarterfinal 2, 2 p.m. (Fox, Telemundo)
Saturday, Dec. 10
Quarterfinal 3, 10 a.m. (Fox, Telemundo)
Quarterfinal 4, 2 p.m. (Fox, Telemundo)
Semifinals
Tuesday, Dec. 13
Semifinal 1, 2 p.m. (Fox, Telemundo)
Wednesday, Dec. 14
Semifinal 2, 2 p.m. (Fox, Telemundo)
Third Place
Saturday, Dec. 17
Semifinal 1 loser vs. Semifinal 2 loser, 10 a.m. (Fox, Telemundo)
Final
Sunday, Dec. 18
Semifinal 1 winner vs. Semifinal 2 winner, 10 a.m. (Fox, Telemundo)
---
Completed games: Results
Sunday, Nov. 20
Ecuador 2, Qatar 0
Monday, Nov. 21
England 6, Iran 2
Senegal 0, Netherlands 2
United States 1, Wales 1
Tuesday, Nov. 22
Argentina 1, Saudi Arabia 2
Denmark 0, Tunisia 0
Mexico 0, Poland 0
France 4, Australia 1
Wednesday, Nov. 23
Morocco 0, Croatia 0
Germany 1, Japan 2
Spain 7, Costa Rica 0
Belgium 1, Canada 0
Thursday, Nov. 24
Switzerland 1, Cameroon 0
Uruguay 0, South Korea 0
Portugal 3, Ghana 2
Brazil 2, Serbia 0
Friday, Nov. 25
Wales 0, Iran 2
Qatar 1, Senegal 3
Netherlands 1, Ecuador 1
England 0, United States 0
Saturday, Nov. 26
Tunisia 0, Australia 1
Poland 2, Saudi Arabia 0
France 2,  Denmark 1
Argentina 2, Mexico 0 
Sunday, Nov. 27
Japan 0, Costa Rica 1
Belgium 0, Morocco 2
Croatia 4, Canada 1
Spain 1, Germany 1
Monday, Nov. 28
Cameroon 3, Serbia 3
South Korea 2, Ghana 3
Brazil 1, Switzerland 0
Portugal 2, Uruguay 0
Tuesday, Nov. 29
Netherlands 2, Qatar 0
Ecuador 1, Senegal 2
Wales 0, England 3
Iran 0, United States 1
Wednesday, Nov. 30
Tunisia 1, France 0
Australia 1, Denmark 0
Poland 0, Argentina 2
Saudi Arabia 1, Mexico 2
Thursday, Dec. 1
Croatia 0, Belgium 0
Canada 1, Morocco 2
Japan 2, Spain 1
Costa Rica 2, Germany 4