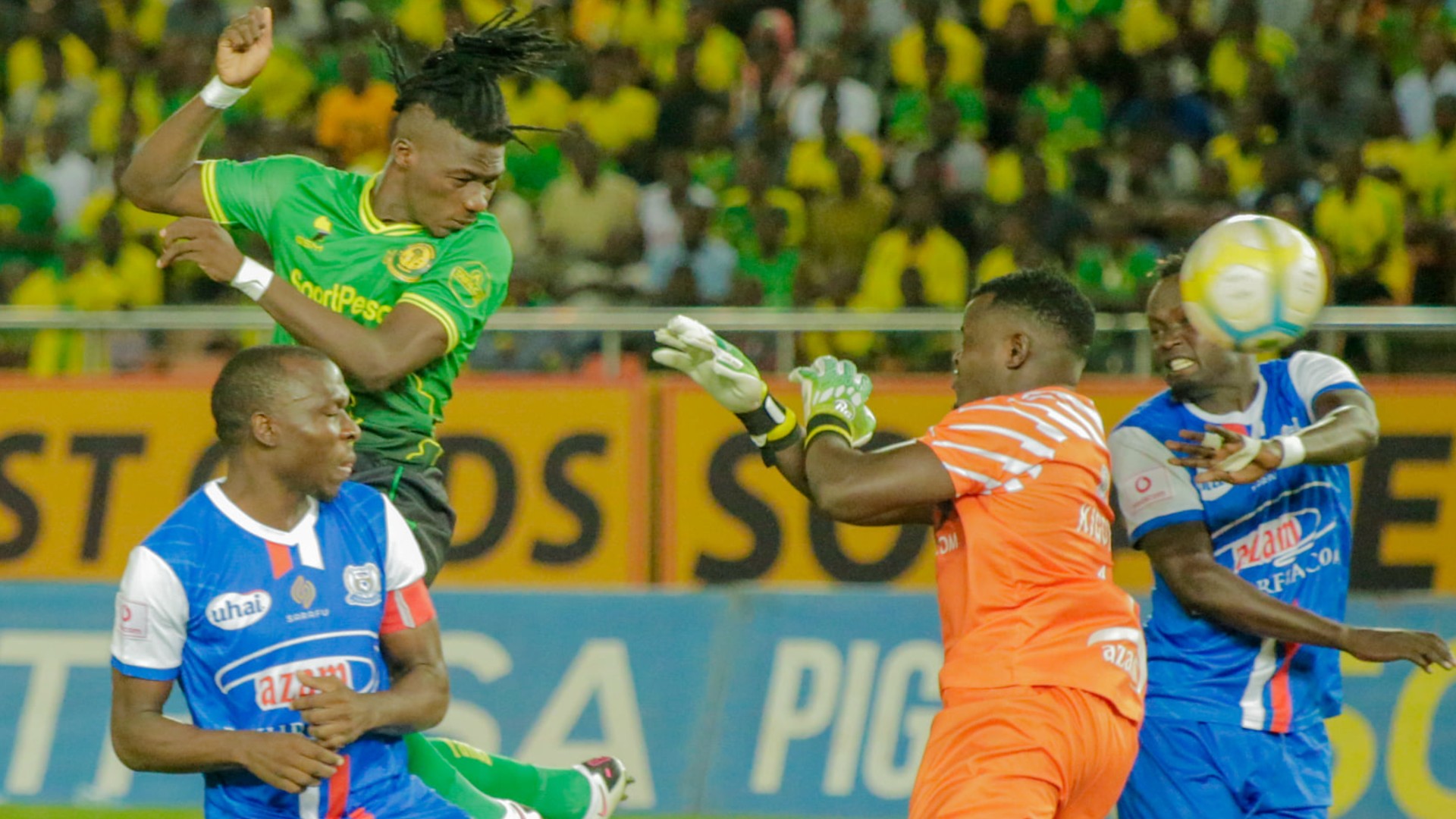 The 22-year-old reveals his road to recovery from a muscular injury and states he might face the Msimbazi giants in the derby
Yanga SC defender Abdallah Shaibu has pencilled in the Mainland Premier League Kariakoo derby against Simba SC on June 3 as the date he will return to action for the club.
Shaibu has revealed he is currently receiving medical treatment due to a muscular problem he suffered three weeks ago while insisting he is waiting for the doctor's go-ahead to return to the field.
The defender, who has already missed two league matches, is definitely set to miss their domestic cup fixture against Mwadui FC at Kambarage Stadium in Shinyanga on Tuesday.
"I do not know when I will return to the field, but the main thing is that I am still getting treatment for the problem that is bothering me, but thank God I am still fine even though the treatment is not over yet," Shaibu said as quoted by Sokalabongo.
"I think I will be ready and available for the Simba derby, but still everything needs the recovery program to be followed and how the treatment is going because even if you look at us we are  in a lot of competition for the Premier League title due to the remaining matches."
Meanwhile, the Yanga registration and technical committee, has stated they are awaiting the report from the technical bench which they hope to receive before the end of the 2020-21 season, after which they will make a permanent list of players to hand over to the coach.
Yanga technical committee chairman Dominick Albinus said as quoted by the same portal: "We are currently awaiting the report of the head coach [Nasreddine Nabi] and his technical bench to see their recommendations for next season.
"We will start holding meetings to review the registration proposals after receiving the report which we hope to receive before the end of this season.
"We will make sure in the registration period; we create a team that will be very competitive to fight for all the cups that will be in front of us.
"For this season, the team is still fighting until the end of the league to find out what we can reap but our goal of the championship is still there, it has not changed."
The Jangwani giants are currently level on points with rivals Simba SC as they both have 61, though they have played four matches more.